The importance of Gratitude.
"Gratitude is riches. Complain is poverty." - Doris Day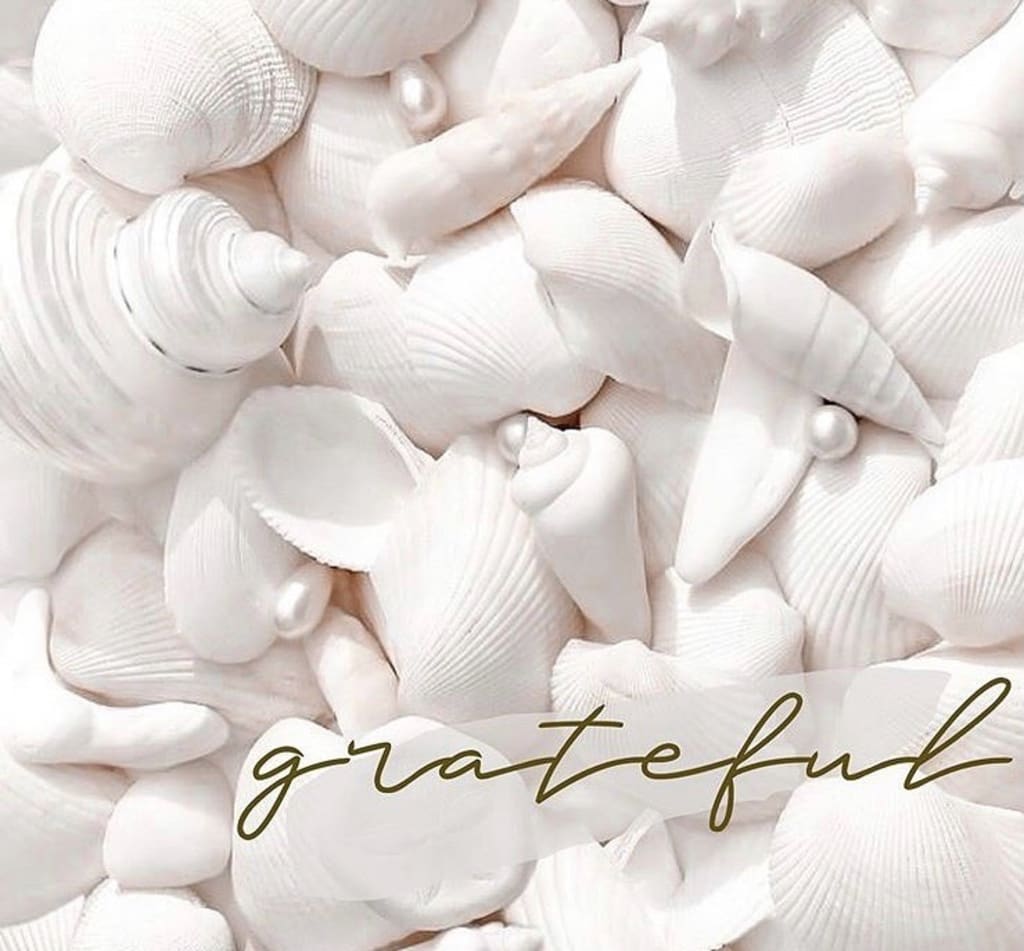 "Cultivate the habit of being grateful for every good thing that comes to you, and to give thanks continuously. And because all things have contributed to your advancement, you should include all things in your gratitude."- Ralph Waldo Emerson
What are you grateful for today?
I will go first ,
I AM grateful for God's grace
I AM grateful for the joy of living
I AM grateful for my health
I AM grateful for clean drinking water
I AM grateful for my mentors and loving support
I AM grateful for growth and perspective
I AM grateful for technology. We literally have a walking computer (mobile device) in our pockets .
"Everything we do should be a result of our gratitude for what God has done for us." - Lauryn Hill
What are you grateful for today?
Is a question I make a conscious effort to ask myself each and everyday. It is very easy to get caught up with the worldly affairs and life . But taking a personal inventory of all the things one can be grateful for is truly important.
Have you ever been so happy that it scared you ? The career , the love , the peace , the harmony . It's all real . You deserve it.
A feeling of gratitude has several positive consequences that ripple through all aspects of your life. Being thankful is especially important during challenging times. In order to be thankful, we must first focus on the aspects of life that fill us with gratitude. This focus can truly improve our mood, but there are additional implications.
"Gratitude is riches. Complain is poverty." - Doris Day
It's very easy to become preoccupied with the shortages in life, whether they relate to your finances or any other aspect. Being thankful redirects your focus and makes progress possible again. Gratitude can re-establish perspective.
Is it possible to use gratitude to attract things or circumstances that haven't happened yet? Of course! It's possible and pretty powerful.
"When we focus on our gratitude, the tide of disappointment goes out and the tide of love rushes in." Kristin Armstrong
Having gratitude reduces your innermost fears. One clear way that gratitude can change your life is by reducing your fears. Despite popular belief, I believe that it's hard to be fearful and grateful at the same time.
What is fear anyway ?
F.E.A.R. is an acronym for False Evidence Appearing Real
Fear is what occurs when we're left to dwell on topics that we feel are out of our control. Being grateful for the future is an effective way to determine the future.
Truth is, spending a few minutes each day listing all the things for which I have a feeling of gratitude, has positively changed my life. Being grateful for the good things and choosing to see the lessons in unfavourable situations life may bring. Sometimes our emotions lead us astray. I misinterpret situations all the time and too quickly accept my experience as gospel. But our feelings aren't fail proof. There is lessons in every experience and situation.
In my opinion , I think gratitude allows us to participate more in life. We notice the positives more, and that in tune magnifies the pleasures you get from life. Instead of adapting to goodness, we celebrate goodness. We spend so much time watching things, like movies, computer screens, sports and everything else but with gratitude we become greater participants in our lives as opposed to spectators.
-SS
self help
Analytical, Food for thought stories and experiences through my eyes.
-Ss
Receive stories by IAM SimplyShan in

your feed