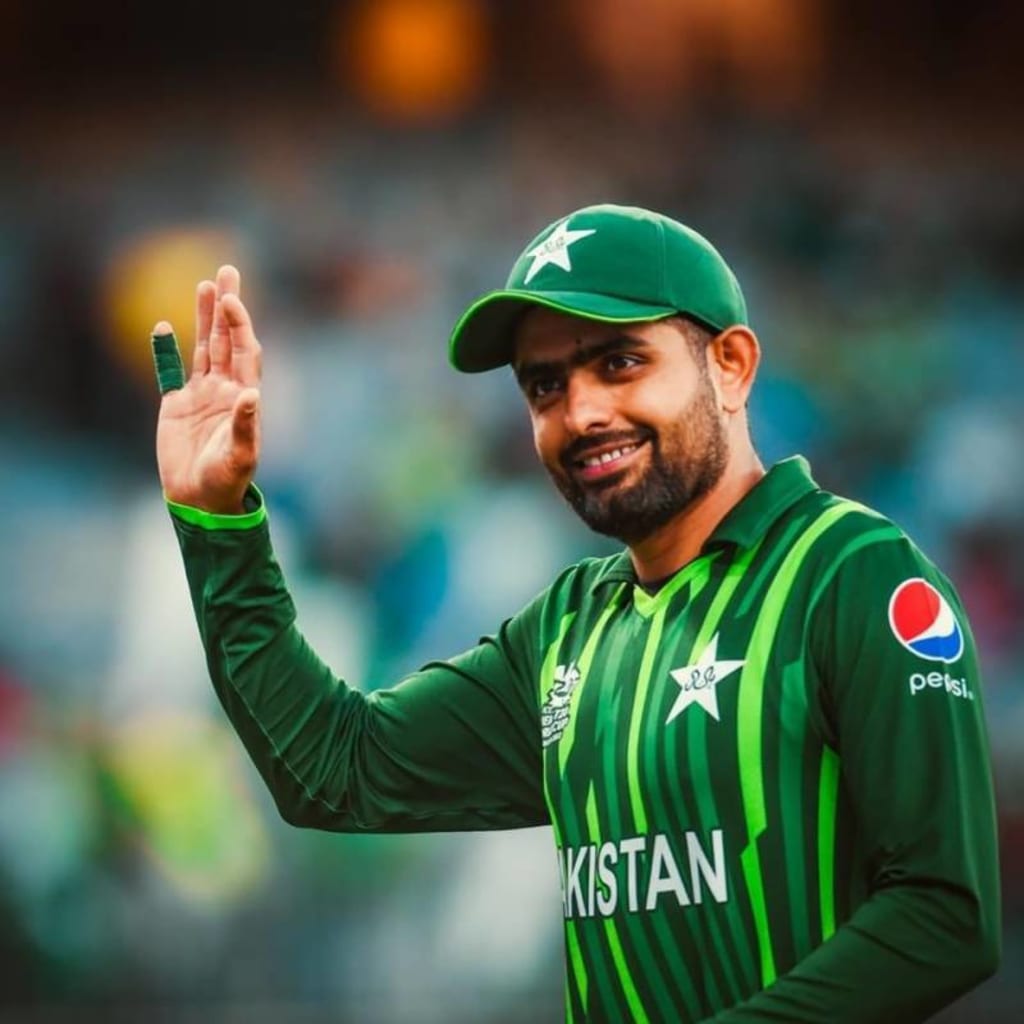 Life:
Babar Azam was born on October 15, 1994, in Lahore, Pakistan. He grew up in a cricket-loving family, where his uncle Javed Miandad was a former Pakistani cricketer and his two brothers were also cricketers. From a young age, Babar showed a keen interest in the sport, and he would often accompany his brothers to the cricket ground.
Babar's talent for cricket was evident early on, and he began playing competitive cricket at the age of 10. He honed his skills by practicing for several hours every day, and his hard work paid off when he made his debut for the Lahore Under-15 team at the age of 13. In 2010, Babar was selected to play for the Pakistan Under-19 team, and he soon established himself as one of the team's top batsmen.
Struggles:
Babar faced his fair share of struggles early on in his career. Despite his impressive performances in domestic cricket, he was overlooked by the national team selectors for several years. This was partly due to his perceived lack of power hitting and strike rate, which were considered essential qualities in modern-day cricket.
However, Babar remained determined to make it to the national team, and he continued to work hard on his game. He focused on improving his fitness and strength, and he also worked on developing his range of shots. In 2015, Babar finally got his chance to represent Pakistan in an ODI against Zimbabwe, and he made an immediate impact by scoring a half-century in his debut match.
Despite his impressive debut, Babar faced criticism for his slow strike rate, and some commentators questioned his ability to adapt to the demands of modern-day cricket. However, Babar remained unfazed by the criticism and continued to work hard on his game.
Achievements:
Babar's hard work and dedication paid off, and he soon established himself as one of the top batsmen in the world. He is known for his impeccable technique, elegant strokeplay, and remarkable consistency. Babar has scored numerous centuries in all three formats of the game, and he is the fastest batsman in the world to reach 13 ODI centuries. He is also the only Pakistani batsman to score 5 consecutive centuries in the same format of the game.
Babar's achievements in the cricketing world have earned him several accolades. In 2019, he was named the ICC ODI Player of the Year, becoming the second Pakistani cricketer after Saqlain Mushtaq to win the award. He has also been named the captain of the Pakistani cricket team across all formats of the game, a testament to his leadership skills.
Babar's success in cricket has made him a national hero in Pakistan, and he is widely regarded as one of the greatest batsmen the country has ever produced. His humble and down-to-earth demeanor has also won him many fans both within and outside of Pakistan.
Despite his success in cricket, Babar Azam has faced some personal challenges as well. In 2020, he lost his grandmother, who was a major source of support and inspiration for him. Babar dedicated his performance in a match against Zimbabwe to his late grandmother, scoring a match-winning century and leading Pakistan to victory.
Off the field, Babar is known for his humble and reserved personality. He is not one to seek the limelight and often lets his performances on the field do the talking. However, he has also used his platform as a cricketer to speak out on social issues. In 2020, he called for stricter laws to protect women's rights in Pakistan following the brutal rape and murder of a young woman.
As Babar Azam's career continues to soar, he remains focused on his goal of bringing success to the Pakistani cricket team. He is widely regarded as a role model for young cricketers in Pakistan and beyond, and his success has inspired many to pursue their dreams in the sport. With his remarkable talent and unwavering dedication, Babar Azam is sure to continue making headlines in the cricketing world for many years to come.
In conclusion, Babar Azam's life, struggles, and achievements in the cricketing world are a true inspiration for cricket fans all over the world. Despite facing several challenges early on in his career, Babar remained determined to succeed and has established himself as one of the top batsmen in the world.
About the Creator
I am an accomplished storyteller with a gift for bringing characters and places to life through my vocal performance. With my rich and expressive voice, I captivate audiences and take them on a journey through my imaginative storytelling.
Reader insights
Be the first to share your insights about this piece.
Add your insights