The Blessing Corral
Gratitude Inside Pandemia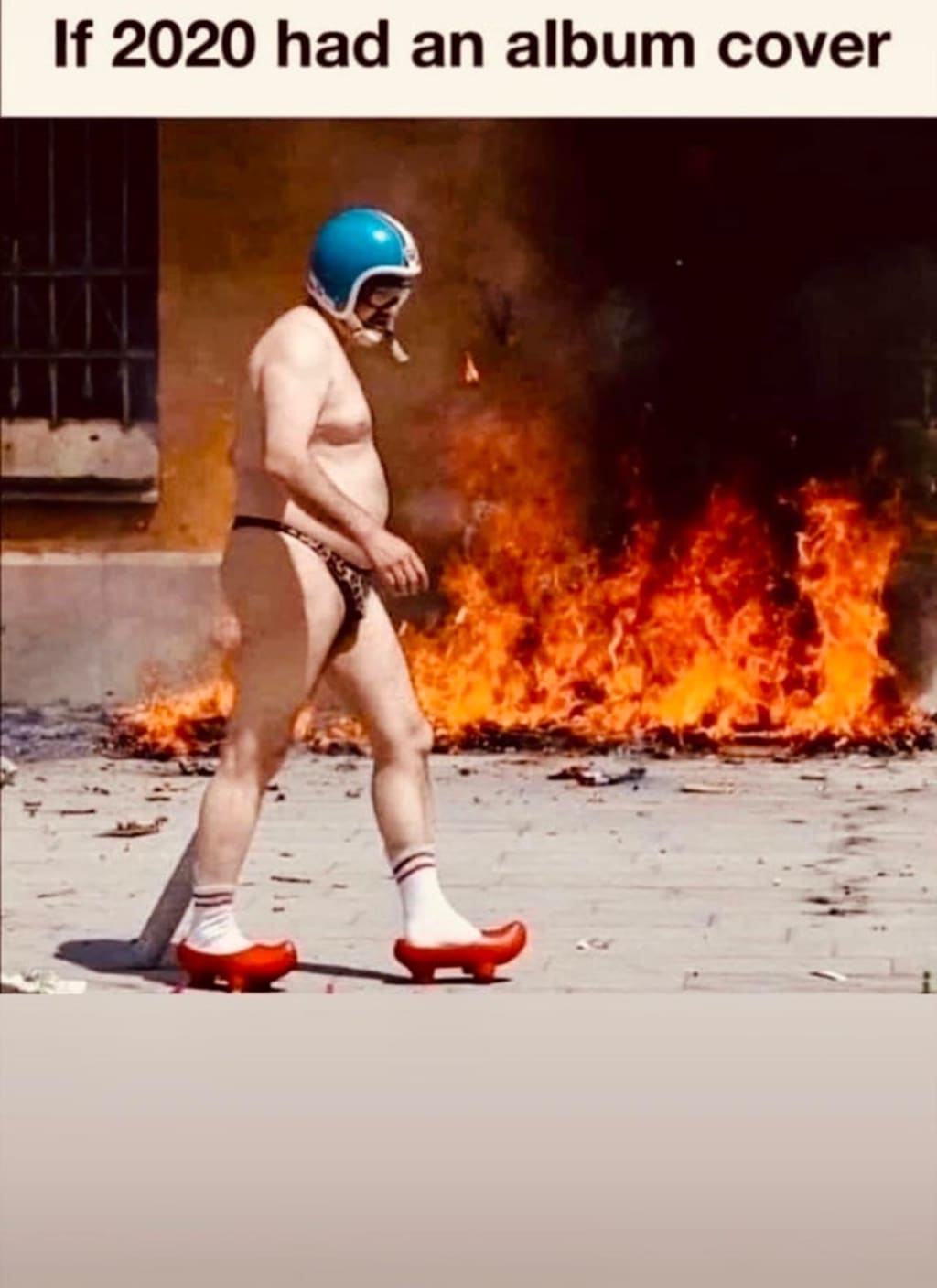 2020 album cover meme. Reddit, JPMillerTime, 11 June 2020, www.reddit.com
I was torn between the above meme and another good one. The alternative choice had a dozen portable toilets on fire. The caption read: "If 2020 was a scented candle."
I shrink these, cut them out, and tape them over days on my calendar where I would've typically had something fun planned. The six weeks before Christmas are always my favorite. Last year, we hosted or attended 16 parties. This year… you should see my clever meme collection.
Nothing makes you appreciate your circumstances like a dose of perspective. What are the four fundamentals? Health, work, safety, and love. If you're like me and you're fortunate to *still* have this quadfecta, you're doing all right.
Then, you've got the gratitude bonus round. This is where your joy foams. It's where you stash your safety hatch, your pacifier, your get-you-through-the-impossible-days blessings. And these four are mine.
Living creatures inside my house.
The pandemic confirmed I married up. My patient, eternally optimistic, and ever-jolly husband was a Godsent in the thick of it. He'd come home after a hard day's work and spend the better part of his evening convincing a tightly wound me that everything's going to be okay.
It's just the two of us, and our feisty Persian cat named Pearl. When I'm having a particularly difficult moment, Pearl will sense it and bamboozle her way to snuggle-up next to me. Pets are our earth angels.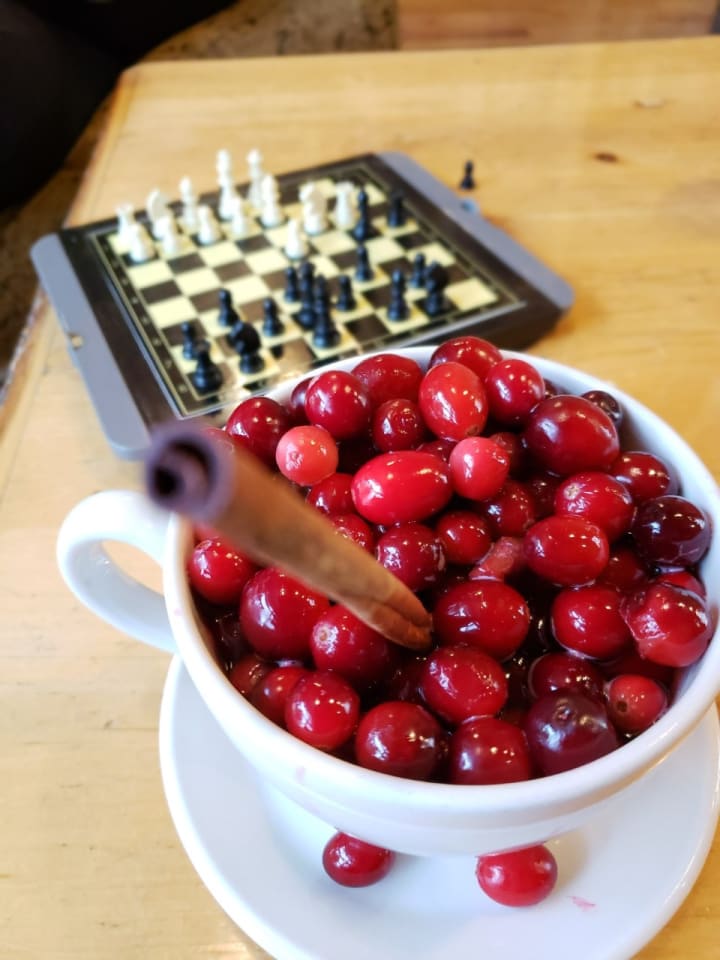 Chess, cards, Netflix, breadmaking, and other distractions.
Before COVID hit, I followed too many dumb T.V. shows. Then, from March to June, I only watched the news. What used to be a source of knowledge swiftly became a robber of peace. So, we canceled cable and committed to limiting our news intake.
Instead, we played games, baked deliciousness, listened to upbeat jazz, and of course, spiraled into a few prized Netflix shows. Isn't it great when you discover a binge-worthy series that everyone else finished, and you have so much of it ahead? That was Sons of Anarchy ~ a treasured nightly distraction.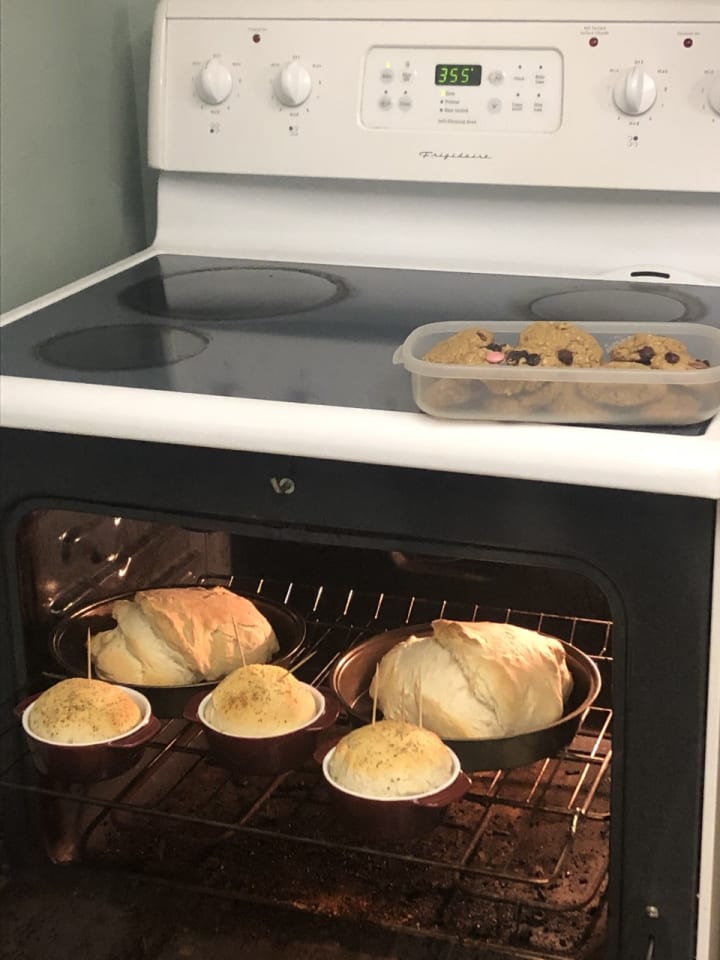 Living creatures outside my house.
Would you believe seeing my friends less brought us closer? It defies logic, I know, but it's true. My squad and I go way back ~ as in the pre-cell phones and texting dark ages.
20 years ago, we'd chat on rotary artifacts with long cords. In 2020, we experienced a revival in talking on the phone for hours. And when we did see each other, it was SO GOOD. A simple coffee and in-person togetherness had the happiness equivalency of front row tickets to a sold-out Eminem concert.
The freedom fighters.
2020 self-discovery alert: I don't like my government telling me what to do. Ours here in Ontario, Canada, has gone too far for too long. If they had it their way, we'd leave the house only to go to work or gather essentials. So, pay taxes and have zero quality of life. No thanks.
I'm extremely grateful to the groups and activists pushing back against the draconian measures. The economists and small business owners clawing for our future. The domestic violence advocates, addictions specialists, mental health experts, and brave doctors sounding the alarm.
The cure cannot be worse than the curse. These resistance fighters are my heroes. I shudder to think where humanity would be had they not been there to keep checks and balances.
Lastly, I'll prognosticate a few bright spot softballs. Minimized holiday cheer means… reduced go-go-go stress, family drama from a distance, more money in your bank account from forgoing your new annual sparkly dress(es), and less weight to lose come January. Win-win-win-win.
Plus, I'm branding this Christmastime as the season to serve. I'll be volunteering as much as possible, in an attempt to dent the immense need in my community. I'll prepare gift boxes for the isolated, deliver Christmas dinners for my church, and knit warmth for those who don't have the luxury of whining about staying home.
"When injustice becomes law, resistance becomes duty." ~ Abraham Lincoln