The art of embroidering the world's beauty
I wish I could spend more time embroidering than procrastinating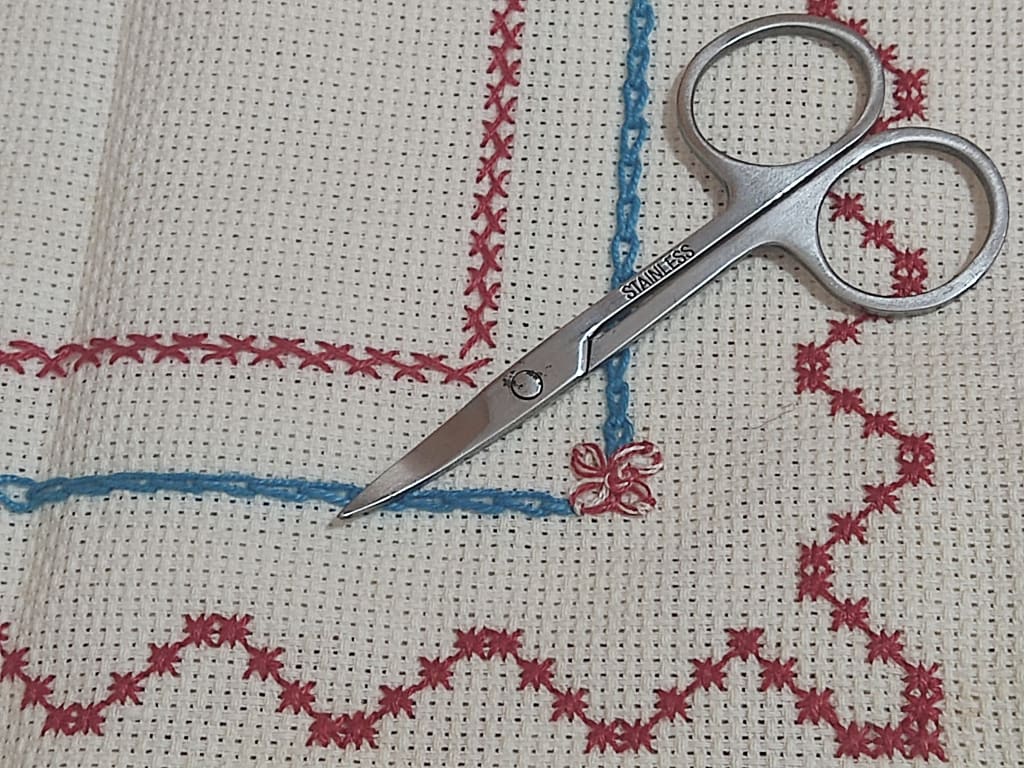 My cloth with some types of stitches and techniques
In Portugal, the summer school holidays are three months long. Our parents keep working, and they have to get us something to do. My mom, since we had financial difficulties, sometimes asked a cousin of hers to let me be there, and she could teach me sewing. I started to learn simple things like stitching the buttons and making their "house" into the fabric. At that time, I wasn't so eager to learn that – I wish I had since today I could use those techniques to seam my clothes.
Well, after some classes, we have one that makes us do artistic objects. From clay to paper or textiles. You chose a project and spend the class doing your art. That's when I started with cross-stitch. I don't have the rose that I had done in that class, but the passion has begun. I have a bad habit of leaving things unfinished, and my cross stitch suffers from it.
I've learned the cross-stitch with a woman that was a friend of my mother, her nickname is Todinha, and she is a buyer/seller of gold and silver jewelry. I love silver objects because of all the amazing jewelry that I was used to seeing since little when I would go into the store when the grownups were talking.
So, one of those summer holidays, I've stayed with her, and she has teaching me how to do all the techniques to make a small garden bench with flower ports beside it on the ground. I still remember the green color of the bench, the little simple flowers with all the colors that I had on those threads. I do not paint well, nor draw. Hence, seeing something so perfect coming out of my fingers was magic for me and my passion was born.
Patience is a must if you want to make great art from that cross stitch. You have to check the pattern that you want to do and simply follow all the rules to get your finished art. I use some of my tablecloths in my room, I like to have a meaning in everything that I decorate.
My mother didn't have much finance to give me all that I wanted – something that the kids today don't know – and that was a blessing. Any gift or moment that we had in common where special: no gift in the world is better than the time you spent with your kids. Stuff, objects, and hobbies come and go. Time is precious, family and friends are precious. Do whatever you can to have quality time with them.
I did a lot of cross-stitch unfinished works when she was doing crochet. I tried to learn that too, but it was not my cup of tea. Since I stayed with the cross stitch as a hobby, my mother helped me buy all the elements of the cross-stitch collection that had appeared in Portuguese bookstores. I have all the books, and I've never really used them. As for the threads box that had come with it, I collected all of them and I wish one day I will bring back my "embroidering power" back. I love all the techniques that I've learned with the needle, thread, and cloth.
But enough about my dormant passion. I am from Portugal and here we have a lot of embroidering skills. With the time of the discoveries, when the Portuguese traveled all over the world, there were many embroidery stitches from everywhere that were absorbed into our culture. Traditional Portuguese embroidery meets the art with a global vision since the primal times. Each region has its own development, creating its own versions and having its history sewn into wonderful clothes. It is not a cultural appropriation. You are what you see, you learn and evolve. We do not own anything in this life, we were born with nothing, and we will live with nothing.
I think embroidering is a way of meditation, art, and eternity. Its kindness is shown in each stitch. I would like for everyone to be as kind as embroidering. That's why sometimes I dream of selling my embroidering and inspire others to feel the beauty of being alive. For now, this is just a dream, but who knows what we can achieve when we do take action!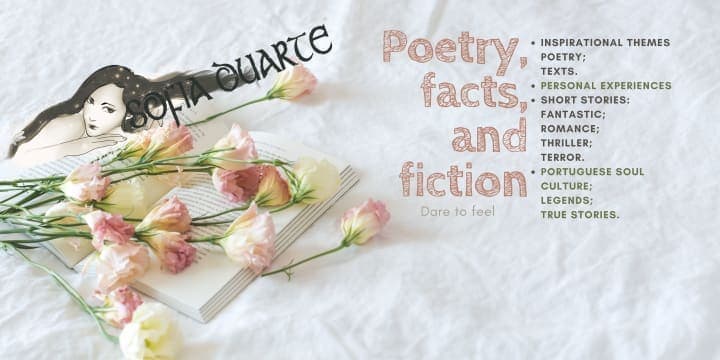 happiness
About the author
Poetry, facts, and fiction. ✏️
A Portuguese writer with an ocean of content.
News @ sofiaduarte.com
Reader insights
Be the first to share your insights about this piece.
Add your insights