You are just like your Mother!
Someone said that to me as an insult and I could not be more proud!
It's all about you doing what the other person that accuses you wants. If you argue or if you defend your ideas, that's a bad attitude! You can't have your opinions. Your vision is always wrong because they don't want your different ideas. They live in a utopia where they are always right, and you have to be wrong. If you fight against it, you are just like your mother! A bad woman that speaks back and stays true to herself! I'm glad to be as bad as my mother!
Let's be badass then. I don't mind. Black is a great color. Let's be the black sheep!
I am the luckiest person in the world! I have amazing parents that made me what I am today. My father, one day, I will talk about him. But this is all about my mother – again. I can't say times enough. She is my inspiration to stay and fight in this life. The strength that I have is partial her fault. And, mother, we do have a tongue that not everyone likes. And I can say all the marvelous knowledge that you have passed into me.
You can have a family, but nothing compares to the ones that love and care for you. It is not only about flesh and bone.
• Truth. Be truthful even if it hurts you.
The truth was always something that my mother wanted us to comply with. How can you get anything in life if you were lying? If you live in a lie, you end believing it. We all have our path, we can make our journey sweet even when those steps are hard to take. But never forget the truth will always surface. Be truthful to yourself and nothing can touch your feet.
• Love conquers all.
Love is the strength that moves our souls. Even if you've never experienced it. You can learn how to revive that flame that is dormant. Selfless, fullest, deepest love. The real one leaves no stones unturned. Love is the sun that can heat our lives. Her love sure is a perfect example. Her love for her daughters is so deep that nothing in life can compare to it. Of course, her love for my father was deep too. Love does not have limits. You can love it. Don't forget to love yourself, never!
• A tooth for a tooth
Don't forget that life is short, and you don't have time to lose. If the person that you want in your life doesn't even care about you, don't lose time. The world is full of people. Spend time with the ones that truly deserve your time. You can love the person, but if they don't care, what are you doing? Hurting yourself as a result of a loveless friend, family, or lover? Don't forget. You are worthy of love. Love yourself. Give back what they give you. But only good things. If they are bad for you give them contempt. Time is precious. Give that to the ones who deserve it.
• You are not better than anyone
Don't forget that we all have feelings. We all are the same. Money, career, or status does not matter in the end. Be yourself and remember that other people are just like you: respect them as you like to be respected. Every person deserves a chance to grow, and the perfect stones just exist from laminated stones. We all are just stones in the end.
• Kindness is the best gift you can give yourself
Be Kind. Kindness does not hurt anyone. But don't be a fool. You can be kind but do not let anyone play with you. A tooth for a tooth, remember? Disdain is sometimes the better kindness you can give to certain people. Be kind to every stranger, but stay alert.
• We have to be prepared for the worst.
The worst is always certain. We have to build a better path from whatever life gives us. Be prepared for the journey and sometimes life gives you presents. You feel the way you want to see it – bad and good things always happen. Don't forget to live all of them accordingly.
That's, for now, my mother's best advice. At least, the ones I remember while writing for you all. We live in a jungle, even when people say they are not animals. We all are.
Unleash your animal! They are kind. They feel empathy and live the best of the opportunities that they get. Be like them, and you will learn a lot each day you live!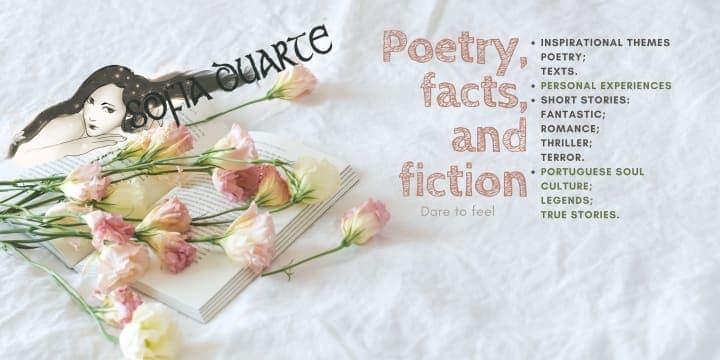 self help
About the author
Poetry, facts, and fiction. ✏️
A Portuguese writer with an ocean of content.
News @ sofiaduarte.com
Reader insights
Be the first to share your insights about this piece.
Add your insights