Tastes Like Chicken
Are You What You Eat?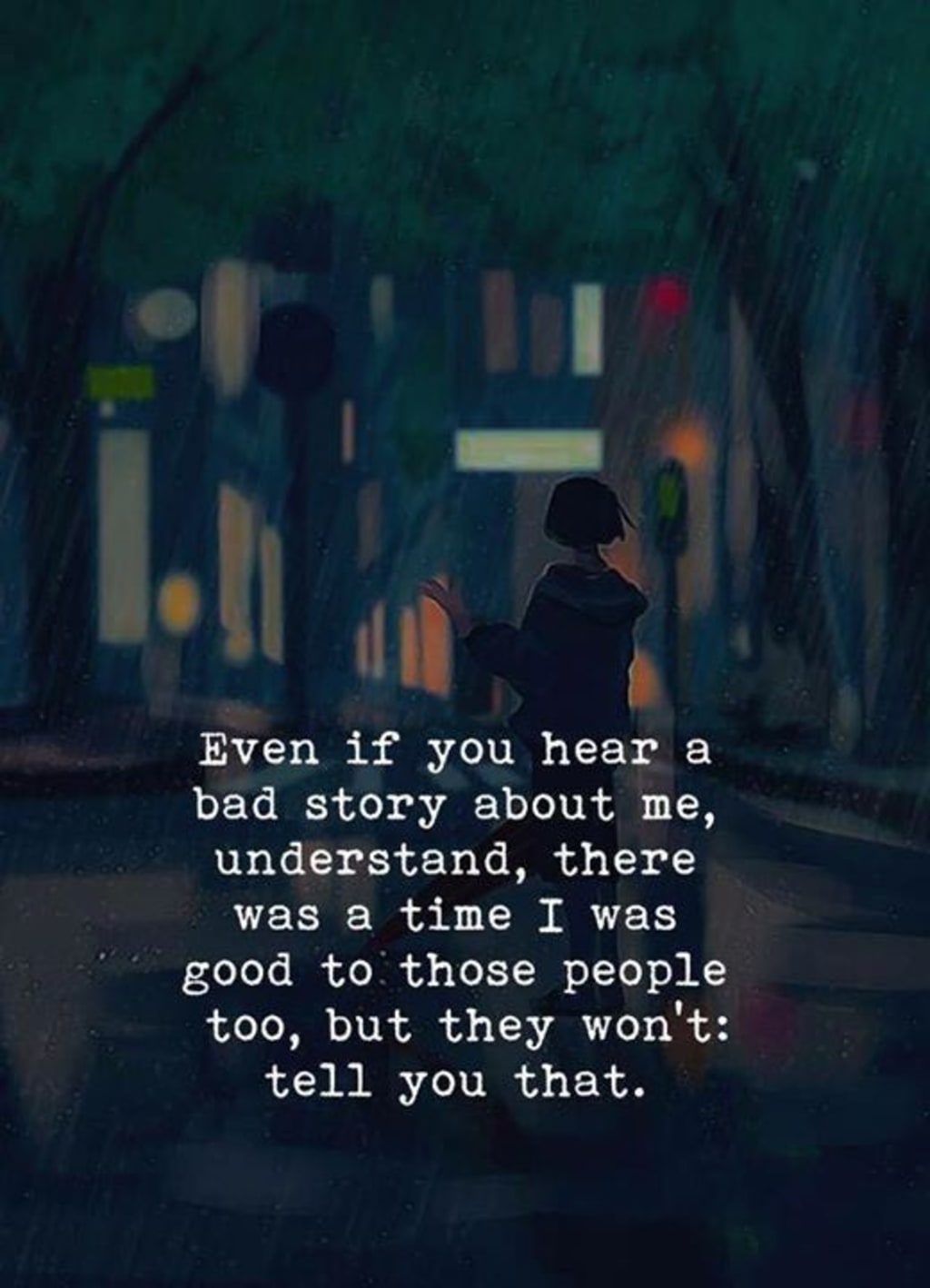 When was the last time you ate crow? I mean figuratively, of course, as the carrion-eating crow is generally deemed an unappetizing food, even mentioned Biblically as an animal that should not be consumed. Really! I'm talking about those emotionally hard-to-swallow moments that get your stomach churning and leave you second-guessing yourself well into the wee hours of the morning. We've all been there, but I tend to put myself in a position to eat crow like it's a culinary delicacy.
You see, occasionally, I will attempt to reconnect with someone I haven't associated with in a long time. Sometimes it's through an email to an old colleague or boss, a text message to someone who was once my friend, or a Facebook friend re-request. I'm not always at fault, and I only reach out after I've taken the time to get real with myself, understanding and accepting all shame and embarrassment for the role I played. I'll attend performances of folks I once shared the stage with and considered my best friends but have since parted ways. They do well to make eye contact with me in the lobby if they don't ignore me altogether. I contact family members who have gone radio silent. More often than not, I aim to start the conversation, which is the hardest part of restoring relationships.
The people that I reach out to are not premeditated. I usually follow my gut, figuring that God or the universe is putting them on my heart for a reason. Ninety-nine percent of the time, this results in being blocked or ignored. In fact, that happened just yesterday... It used to make me sad, but now I find it a mixture of humbling, comical, and bittersweet. These are not people I "threw down" with, at least not in the physical sense. Misunderstandings and miscommunications, sure, but none of these fallouts ever seemed so consequential that they would merit shunning or permanent disconnection.
Perhaps I waited too long or not long enough. Maybe the disagreement was worse than I remember, and the other parties haven't reconciled the event within themselves. Of course, there's always the possibility that they are indifferent to me and any friendship we once shared.
I always believed that there was freedom in forgiveness and that conflicts catalyzed change. Yes, I realize that forgiveness does not indicate reconnection, and relationships cannot mend if only one person is willing to apologize. But am I the a-hole for making an effort? For wanting to bury the hatchet? For believing we could?
Case in point, I attended a funeral for a previous student's parent last fall. I saw a lot of students and families that I once had been so close to and even more colleagues that I considered as work-family, if not dear, dear friends. I knew I was walking into uneasy territory, as my departure from that campus was not a smooth transition for anyone. Still, I imagined that the higher powers would at least speak to me when I approached them to offer comfort. One administrator stared off into the distance like she could see through me--like I wasn't there--even though I was directly in front of her. Another physically pulled away when I tried to touch her arm as a warm gesture of sympathy. Only one in leadership would acknowledge my presence and say it was kind of me to come. Given I didn't come for the recognition. I had no expectations. It simply surprised me that not even a tragic loss could merit cordiality. Perhaps it was wrong to approach them at all.
Now, I understand the need to establish healthy boundaries and move on, for there are a handful of people from my past that--if they reached out to me--I don't think I could engage with again because they hurt me so deeply with no explanation, apology, or even closure. Then again, I'm unsure how I would react because that has never happened.
And no, I'm not telling anyone to tolerate abuse, gaslighting, or narcissism. I'm referring to the petty things we can't take with us.
Money.
Material possessions.
Pride.
(Just to name a few.)
In a time where cancel culture runs rampant and people throw up walls at the slightest inkling of offense, dismissing others and justifying their lines drawn in the sand, I can't help but wonder if time can heal all wounds or if the majority of folks just prefer a buildup of emotional scar tissue.
Have I ever considered that maybe I'm just not that likable? Every. Single. Day. And you know what? I'm working on the toxic, unlikable parts of me. It's taken time, but I forgive myself. There's no reason for me to hold my head down any longer because, despite my faults, I'm still worthy of love--and like.
Honestly, the reason for my outreach is to say that I want to lay it all to rest; this behavior, this energy. That, for me, it's done. Is any of that laced with hope? Possibly. But if having hope is wrong, I don't want to be right.
Perhaps you're at the table with me, elbows deep in your winged entrée, feathers sticking out of your teeth. You'll find no judgment here. Maybe you're someone who would rather starve than sample humble pie. That's your right. But the next time you experience a random encounter with someone from your past, consider hearing them out. It doesn't make you superior or inferior, and it doesn't mean you have to eat crow, too--which I've read tastes like chicken, strangely enough. Have the awkwardly fierce conversation and aim for common, higher ground. It takes incredible effort to hold a grudge. Giving grace is so much easier.
About the Creator
Writer. Teacher. Performer. INFJ. Disney enthusiast. Texan.
Instagram & Twitter: @LMerchant84
Reader insights
Outstanding
Excellent work. Looking forward to reading more!
Top insights
Compelling and original writing

Creative use of language & vocab

Easy to read and follow

Well-structured & engaging content

Excellent storytelling

Original narrative & well developed characters
Expert insights and opinions

Arguments were carefully researched and presented

Eye opening

Niche topic & fresh perspectives

Heartfelt and relatable

The story invoked strong personal emotions

On-point and relevant

Writing reflected the title & theme
Add your insights