Stop Procrastinating! Tips to Productivity
It can be really difficult to be productive, especially during the current epidemic. If you are looking for ways to be productive, we have some suggestions.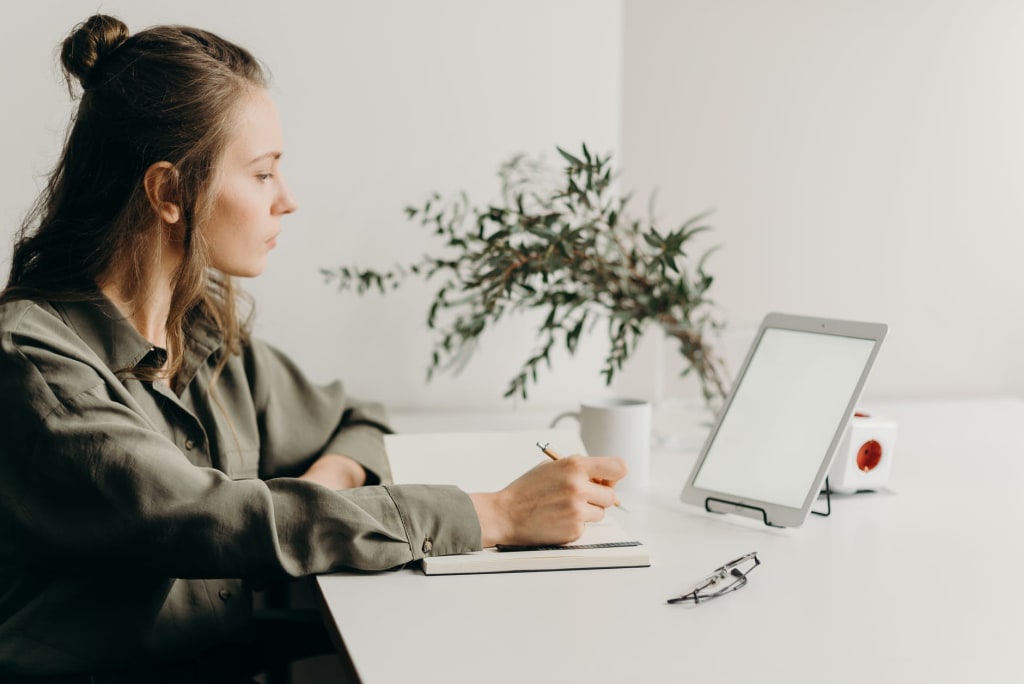 It's hard not to love a procrastinator. We all know one. In fact, it's estimated that 40% of us procrastinate from time to time. Twenty percent of us can be classified as chronic procrastinators. If you're a procrastinator, there are ways that you can break the cycle of procrastination and get things done. We have some tips for you about how you can avoid procrastination and usher in a new era of productivity.
Figure Out Your Purpose
One problem that procrastinators have is that they cannot see the purpose for their project. It is really important that you figure out what the purpose is of the work you're doing. Once you know your purpose of your work, it is easier to set goals. You may also want to think about your larger purpose, and what your goals are for your life outside of work. It is always good to have a plan, so that you can create goals to help you accomplish your plan.
Set Goals
Rather than set a lofty goal that you know you will not get done, set a series of small goals for yourself. These are goals that you can measure, and that will be easy to obtain. For example, if you have a huge project due in a month, why not set a small daily or weekly goal? That way, when you accomplish your small goals, you are well on your way to accomplishing your big goals. You might even want to work in a small reward with your small goals, such as buying yourself that cup of coffee you've been wanting, or that t-shirt of your favorite sports team.
Get Rid of Some of Those To-Dos
There are lots of procrastinators who have an overbooked agenda, or an overstuffed plate of work to do. One of the reasons people procrastinate is because they feel they have a mountain of work to do that just won't get done. It's ok to say no to some things or ask that a project be given to someone else. If you are finishing your work more quickly, you will be able to take on other projects. Your manager wants the work finished, and if you are completing work deadlines on time, there won't be much to complain about.
Ask the Experts
Procrastinators aren't always willing to ask for help, because they think they will be judged for waiting to get things done. Instead of waiting around for purpose to strike you, ask for help. There are lots of motivational speakers and experts who talk about ways to solve procrastination and get unstuck every single day. Start looking for help. Ask your boss or manager to allow you to go and see a motivational speaker, or go to a conference. That might be just what you need to be able to move forward.
Find an Accountability Partner
Do you have someone in your group or a co-worker who is also a procrastinator? Perhaps the two of you should team up. Accountability partners are great at making sure you get your work done, or get a project finished. If you are able to find someone to help you stay accountable, you are far more likely to get those projects finished.
Get Some Energy
Sometimes beginning a project is tough. If it is a big project, the task can seem overwhelming. That's when you need to dig down and find your activation energy. Activation is the energy you need to get started on a project. One great tip for getting your activation energy started is to set a timer. You could set the timer either to start your project, or to give yourself time to work on your project. Experts say that in order to help yourself get started, you'll want to set your timer for a manageable time, such as 7 or 8 minutes. You can do anything for a few minutes, right? Activating your activating energy is a great way to jumpstart your day and get rid of your tendency to procrastinate.
Preserve Your Right to Relax
One of the first things a procrastinator will say is that they are overbooked, and they simply can't put down their work long enough to relax. Because they are overworked and exhausted, they find it difficult to get started on their next project. Do not let this be you. Instead, you can schedule in some free time for yourself each day. If you are feeling overworked and stressed out, perhaps you need to schedule an hour—or even a half hour—each day for you to do whatever you want. This is especially important during the time of coronavirus, when no one is doing a great job of relaxing.
If you don't want to go anywhere because of Covid 19, schedule ½ an hour to go relax in the bath or sit outside on your porch. Take a book with you, or don't take anything at all. Your time is your time to do what you want. If that means you are going to play a game on your phone, you should. Whatever you do, make sure it is relaxing, so that when your time is over, you can return to work refreshed and ready to tackle that huge project.
We understand how hard it is to get work done, especially in the middle of a pandemic. In fact, if you are working from home, it makes it that much easier to procrastinate. It is time to forgive yourself for being a procrastinator, and to realize that some of the most creative, most inventive people in the world put work off and procrastinate. By following one of our suggestions (or more than one) you will be able to work through your procrastination and be able to accomplish your goals for work and for your future as well. Remember, do not be afraid to ask for help, and don't be afraid to say no. Look to experts for information. Keep your small goals and life goals ahead of you while you are tackling that load of work. Remember, no project lasts forever. Good luck, and here is to ending procrastination!