Time for New Resolutions for Happier and Healthier Year Ahead
Do you want to start your new year with a positive note by making some quick healthier resolutions, but are not sure where to start? Well, this article is all that you need!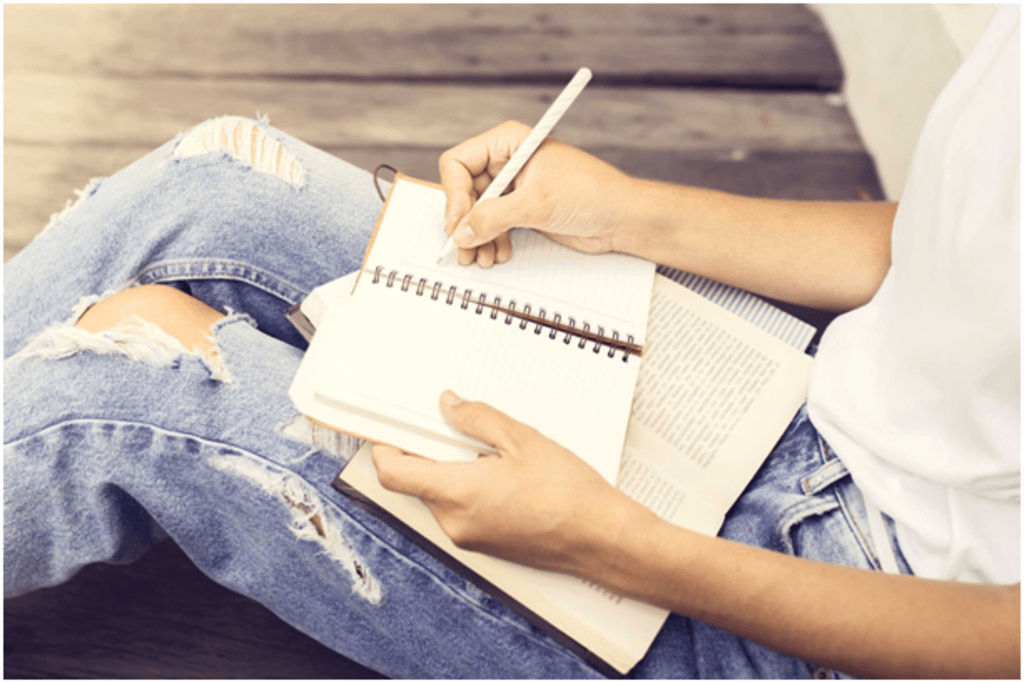 Perhaps, it is that time of the year again when we are all set to have new resolutions for the upcoming year. However, as soon as the resolutions are made, they fail at the same rate. Don't believe? Well, 80 percent of the New Year resolutions fail within the first quarter! You need not join this list, but instead, fight against all odds, and stick to your New Year resolutions that aim to have a healthier and happier new year.
So, all set and determined? Let's have a quick look at some healthier resolutions that you should adhere to, no matter what!
Make a checklist
Do you always tend to forget your New Year resolutions? Was eating right on my list? No, I only included eating salad, but that doesn't mean I can't eat pizza!
Happens? Well, yes, with all of us, especially when we have decided to maintain a safe distance with our favourites but are not able to! Solution? Make a fancy checklist with your goals listed big and bold. Also, include timelines to achieve them, which will push you a notch. Keep this checklist handy at an easy to reach a place where you can remind yourself every day and make sure you stay on the right track. Every time you accomplish one of it, check it and highlight it. You can also choose to reward yourself with a plate of french fries and so on (once a while, only!) every time a target is achieved. This will motivate you further to accomplish all of your tasks.
Exercise everyday
How many times have you thought of exercising daily but then have surrendered to your morning sleep? Make it a point to exercise with full vigour and enthusiasm in the coming year.
Exercising is not always about shedding weight and slimming down but keeping yourself healthy. Thirty minutes of any form of exercise helps you stay fit and refreshes your mind. Going for walks or runs in the morning helps the most, after all, nothing can beat fresh morning air. If it seems too difficult to take time out of your tight schedule to exercise, include exercise in your daily schedule. A few simple ways can help you do that. Walk to your work if you can, take the stairs instead of the elevator every time you can spare a few minutes, go to the grocery store on foot rather than by car, and so on. Remember, small things make a huge difference!
Watch what you eat
Although this completely sounds cliché, it can make a whole lot of difference in your energy levels and mental state. It is not at all that hard to actually make small changes in your eating habits. Take one spoon of sugar instead of two in your tea or coffee. Snack on fruits every time you feel like nibbling on something. Have an early and light dinner. Do not watch television when you have your meals and keep the phone away to keep a track of how much you galloped. These are not much to ask for, we hope.
Drink plenty of water
Needless to say, our body is made of sixty percent of water. Water plays a very important role in helping the body absorb all the required nutrients and minerals and further detoxifying it. However, if you don't like the idea of drinking boring plain water, add a few mint leaves and a few drops of lemon juice in your glass of water and enjoy the sip refreshingly. Make sure you consume a minimum of 2.5 litres of water every day.
Give up on an addiction
Giving up on any addiction is not as hard as it seems to be if you make up your mind to achieve that. All you need is a self-interrogation session and ask three questions to yourself:
Why do I need to give my addiction?
Do I really want to give up the addiction?
How to give up the addiction?
As a matter of fact, once the first two are answered, the third is relatively simple. Why do you need to give up the addiction—well, it might be because it is not good for your health; or your family wants you to give up, and so on. Now that being answered, how do you plan to give up the addiction? Just track all those activities which actually tend to trigger your addiction, and try to control them. If excessive shopping is what you are addicted to, avoiding your visits to the shopping malls, and uninstalling online shopping apps from mobile would do the trick. If waking up late in the morning is what you have in your bad habit agenda, sleeping early would help you in waking up earlier.
Not to forget, smoking is one common goal that the majority of us have it in our new resolution goals. Are you also looking to quit smoking in the new year? Did you make the same resolution last year too but failed miserably? Let's make it a point that you are successful this year by adopting ways that actually work. From practicing nicotine replacement therapy to visiting an NHS cessation clinic or switching to vaping, there are a lot of ways to do it. However, switching to vaping is by far the easiest method.
Vaping serves as a perfect alternative to smoking which doesn't force you to give up on hand to mouth action altogether suddenly, but also allows you to make a careful choice of nicotine level in e-liquid. This way you are also satisfying your temptation to smoke, but with reduced levels of nicotine. This helps you in getting over the nicotine addiction step by step slowly and gradually, quite opposite to the other methods which curb your nicotine intake all at once. You're getting the idea, right?
Find ways to reduce stress
Well, figures might shock you! Stress is one of the basic causes of 60 percent of human diseases and illness. Further, three out of four doctor visits are due to stress-related problems. This is how stress is giving us a gradual death, making us die a little bit every day! It goes without saying that you need to find ways to reduce stress this year—it is now or never!
Start de-stressing yourself by indulging in your hobby, talking to family and friends, going on vacations, participating in social service or by doing meditation. Your hobby could be anything from painting to dancing, reading or anything that takes your mind off of the mundane issues that you are facing. Socializing with family and friends is also a great way to de-stress. It is very important to engage in conversations with our near and dear ones to divert your mind and relax it. Take time every few months to go away for a vacation, explore new places and cultures and widen up your horizon in order to lead a healthier and happier life!
Learn to say no when required
It is as important to learn to say 'no' as it is to say 'yes.' Take on only as much as you really can. You will not lose out on opportunities if you say no occasionally, instead, it will help you make the best of the tasks you have taken on. Learning to say no is an art and is very much required to be practiced, even if it may disappoint others a little. And while you may not realize how immensely this would contribute you in making happier, the results would be fairly visible in the long term. You won't be stressing yourself sitting late at night at the office just because you were not able to refuse your colleague for extra work. You won't be compromising with your ethics just because you were not able to say no, and the list continues.
Contribute to society
Just volunteer yourself in community service for a day and feel the joy. This would not only satisfy you and keep you humble but would also give you incomparable happiness. We are all here to cooperate with each other and help each other. It is important to give back to the society that we benefit so much from. Helping a person in need can give much more satisfaction than winning an argument or getting a promotion. Hereby helping, we don't mean making donations but a mere act of kindness in the form of helping your colleague in the office or your neighbour when they are in need of a friend is just all that it takes. Taking time out for doing these simple things can make your life a lot happier.
Sleep well, for eight hours
If you thought that sleep is not a necessity in order to lead a healthier and happier life, well, you might need to reconsider your views. On an estimate, 50 to 70 million US adults are suffering from wakefulness disorder simply because they didn't have their sleeping schedules sorted.
Getting eight hours of sleep is essential for a healthy and happy mind. It is only when you sleep that your body recharges itself and release important hormones and your body cells repair themselves. This pretty much explains as to why you need to have a sound sleep for at least eight hours, as is recommended by doctors. The bottom line here is to keep those gadgets away for half an hour before you go to bed. Read something inspiring and positive to sleep peacefully and in turn, stay healthy throughout.
In the end, let us nourish our soul this year. New Year is a new opportunity to be the best of ourselves. It is a new beginning of new experiences, new relationships, and new achievements. Enjoy this journey of life, and live healthier and happier.
What are your views on this? What resolutions have you taken in this New Year?