Social Distancing 101: New Experiences
Isn't this whole thing a new experience anyway?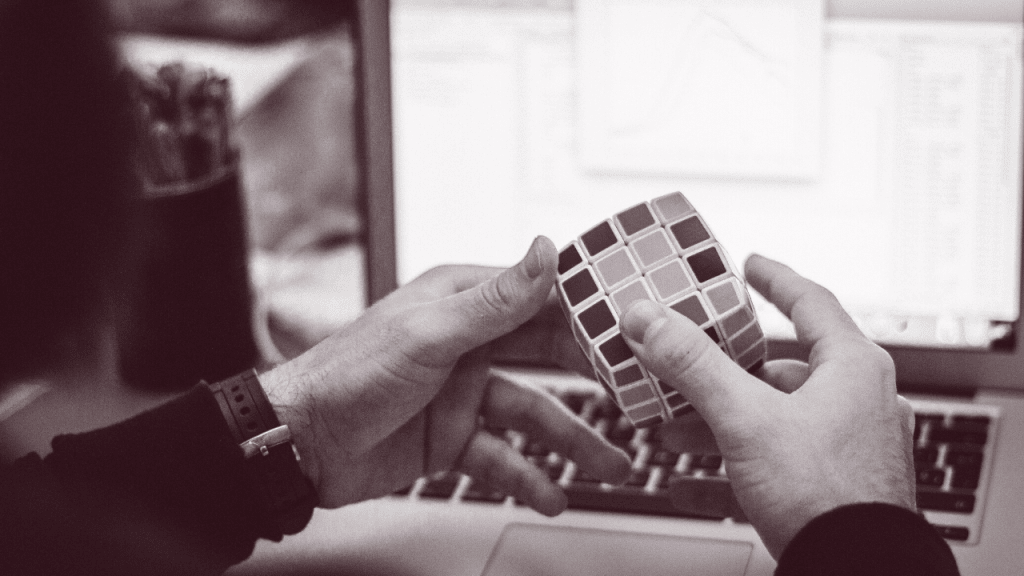 I am, and have long been, a fan of new experiences. Be that traveling to a far away destination, working up the courage to make friends with a stranger, or picking up a new hobby or skill. I love the thrill of putting myself in a situation where I have to face a fear or push the boundaries of my comfort zone or feel closer to the world and the people around me. I think it's a part of what makes life so magical.
When this virus was first named a pandemic, I was incredibly shaken and frustrated. Businesses were shutting their doors to loyal customers, people were turning their backs on neighbors, and countries were closing down their borders to, well, everybody. We were losing our connections with each other and the world around us.
Worse still, so many people were negatively affected medically and financially. I started hearing stories from friends about people they knew who were getting sick. And like many others, I found myself facing a sudden loss of income.
At first, I wasn't sure how long this whole situation was going to last. Like many, I thought maybe it would blow over within the month. And of course, that wasn't exactly the case. And as that realization started settling in, it became harder and harder to be optimistic about where we as a society would find ourselves when all of this was over. Would it ever be over?
I realized this wasn't a healthy way to be thinking or living. And while it was hard to push past all of that uncertainty, I knew it was important, not only for me, but for the people I was interacting with. Hope is hard to have alone, but it can flourish in fields of optimism. So with inspiration from others who wanted to retain a sense of normalcy in their lives, I started looking at putting a positive spin on the things many of us were experiencing.
No Work, But a Lot of Time to Play
We all have financial responsibilities. And while that acts as a very big stressor in this time, there's not much a lot of us can do about it. At the sake of being another one of those "focus on the things that matter right now" people, focus on the things that matter right now. Spend time with your family, FaceTime your friends, go outside—all of these things that make you happy and fill your soul, the things you've always told yourself you don't have time for, do them. And do them without goal or purpose. Who knows when we'll ever have this much aimless time on our hands, so spend it being lazy or learning TikTok dances you won't ever use again in your life.
Hobby Central
Contrary to popular belief, the hobby industry is not dead. And now is the best time to pick up a new hobby or finally start learning how to do something you've always wanted to try. Playing around with hobbies is my newest experience during this quarantine. I've been doing a lot more writing, messing around with my voice, and creating new forms of content—like video and audio clips. Perhaps editing and design will be an established hobby I carry out of quarantine. But for now, I'm simply branding it as something fun I'm dedicating time to learning through trial and error.
Understanding the Pandemic
There's a lot of information out there, so be careful about what you're taking in. But if you're logically minded, this may help with the anger and confusion you're feeling at what's happening in our communities. So do serious research. The World Health Organization and Centers for Disease Control and Prevention are always the best places to start for something like this—as I'm sure you've heard multiple times over. Research information about your state or country too, so you're aware of the best safety practices in the place that you life. If you're a big traveler like myself, you might even do some research on future travel destinations.
Meditation and Prayer
Whether you believe in a higher power or not, talking the time for self-reflection can be a very calming ritual in all times of uncertainty. Sometimes you just need a moment of peace in this whirlwind of a storm, so consider sitting in silence or contemplating ways to retain your optimism right before bed or when you wake up the morning or really just whenever you find yourself with the time. And it's okay if you don't feel like you're "doing it right" or you get a little distracted the first couple of times around. The purpose of this meditation is to help curb any anxiety you might experience, so however you need to do that works.
The Bucket List
Traveling is a big bucket list item for me. So along with research that I've done to stay up-to-date on things going on in my town and state, I also do a lot of continued research for the places I plan to travel to once travel is possible again. I think this is also a great way for me to maintain an open-mind about how this pandemic is affecting people who are different from me in communities around the world.
If traveling isn't really something on your bucket list, then move right along to things that are. Learning to surf, becoming fluent in another language, selling your artwork. Pick an item on your bucket list—start with just one as to not overwhelm yourself (we have a lot more time on our hands, but that doesn't mean burnout isn't still a thing)—and read up on it. Research is always the first step in checking off a bucket list item. And if you don't even have a bucket list, sit down and write one. I'm almost certain that once things calm down again, people are going to be eager to jump on those goals they've always wanted to accomplish for fear that another something is going to come our way and stop our plans. And there's nothing wrong with that mindset—always work to fulfill your dreams while you can.
This whole pandemic is a new experience for everyone—even if it's not quite the new experience you were hoping for. I know my biggest frustration was my inability to move forward, or at all for that matter. But there are still a lot of things we can experience from the comfort of our own homes—or as things start to open up, from the comfort of our own hometowns.
Remember to be kind as your talking to people about their quarantine habits and don't boast what you think you may know too often on your social media platforms. And stay optimistic—it's the happiest way to pass the time.