Self Empowerment Through Blogging
Super Simple Digital Blogging Allows You to Organize Your Thoughts, Spot Behavioral Patterns and Make the Changes You Want to Live Your Best Life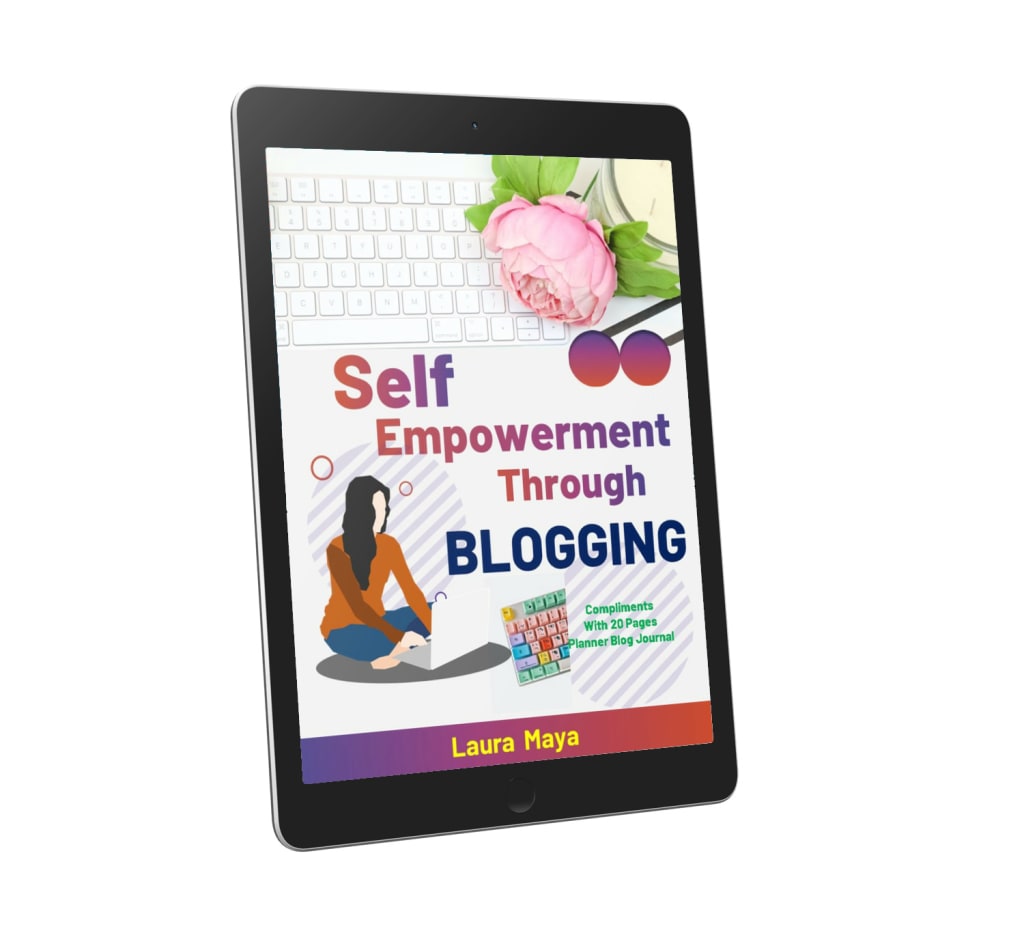 Have you ever tried to keep a journal of your life so that you could work on your personal development journey? Sometimes it helps, but using a pen and paper isn't always all that it's cracked up to be.
Print journal are cumbersome to use. You can't easily find entries from your past and they only hold so much information. That's why more people are turning to blog journals instead.
This is a truly therapeutic form of journaling that removes the burden of toting around a book and trying to enter your thoughts all correctly on the first try. A digital blog removes the problems traditional journals and offers much more for you in return.
With a digital blog, you can…
…Access your journal anytime, from anywhere by logging in on a device.
…Publish them for the viewing public or keep them private without having to worry about anyone stumbling upon an entry and reading it.
Just about everything we do — from driving to cooking to meeting our significant others — has evolved from an archaic method to something digital and convenient.
That's what blogging has done for journaling. It's brought your entire self help strategy into the 21st century and empowered you to succeed faster and easier than ever before.
How many times have you started a journal and then stopped? Maybe it was out of boredom or frustration because no matter how often you wrote something down, nothing ever seemed to change.
You have the opportunity to transform your entire world and it will be freeing as you embrace your strong points and shine a light on the character traits, behaviors and actions that you know you need to alter.
There are 8 strategic aspects to succeeding with an empowering blog:
· Recognize the healing potential it holds
· Become an expert at getting people to engage on your blog posts
· Utilize multi media formats to give yourself flexibility in carving out your thoughts ad messages
· Turn your blog into a business at a later date if you want to take it to the next level
Whenever you think about blogging, you might assume it requires a lot of start up funds or technologically advanced knowledge. But it's actually a very cheap and simple process anyone can do!
But you can use a free blog theme on a domain you own and customize the look and feel of your blog — even change it up at any time — unlike a print journal where you're stuck with whatever the store is selling until you fill it up.
It doesn't matter if you have one issue you want to work on or one hundred issues — if personal development is a passion of yours and you want to initiate change from within, then a digital blog is what you need.
In my new book, Self Empowerment Through Blogging, you're going to learn a couple of things:
#1: A Strategic Way to Practice Blog Therapy for Personal Growth
#2: How to Engage with a Blog Audience to Both Give and Receive Support and Guidance
It doesn't matter if you're a senior citizen man or a 20-something young woman — digital blogging is a process that works for everyone.
It's so important that you not neglect your mental health and well-being. With stress levels at an all-time high, it's no wonder more people are looking for new and exciting ways to cope with their emotions.
Blogging about your self help and personal development will enable you to address your past, present and future as you work to carve out the kind of life you've always dreamed of.
A Guide That Walks You Through Every Aspect of Blogging with Your Purpose in Mind Each Step of the Way
In my new book, Self Empowerment Through Blogging, you'll….
· Discover the Best Way to Track, Analyze and Tweak Your Behavior Based on Patterns You See Emerging in Your Blog Over Time…
· Learn How to Attract a Community of Like-Minded Individuals Who Are Either on the Same Journey or Who Can Help You with Yours…
· See What It Takes to Fire Up Your Readers and Get Them Engaging with You on a Regular Basis and Supporting Causes You Hold Near and Dear to You…
· Be Amazed at Just How Quickly and Easily You Can Have a Blog Up and Running to Serve Your Self Help Needs…
· Find 8 Ways You Can Generate Blog Topic Ideas Without Having to Struggle Through Writer's Block or Intimidation…
· Love the Simple Techniques for Socializing Your Blog and Using a Variety of Media Formats to Convey Your Message
· Be Amazed at How Easy It Is to Turn a Profit Using a Blog Where You're Discussing Your Own Personal Growth!
Make Your Blog Planning Easy and Effective
Use these steps, tools, templates ( 20 pages Bullet Journal Included ) , and ideas to create lasting results with your blog. You'll end up with a blog planner that goes everywhere with you, keeps you on track on all platforms that matter to you, and makes blog post execution effortless. You'll enjoy the process, get the outcome you want, and your audience will thank you for it.
social media
success
self help
how to
goals
About the author
Estalontech is an Indie publisher with over 400 Book titles on Amazon KDP. Being a Publisher , it is normal for us to co author and brainstorm on interesting contents for this publication which we will like to share on this platform
Reader insights
Be the first to share your insights about this piece.
Add your insights