Patiently waiting for you to be badass
Hurry up though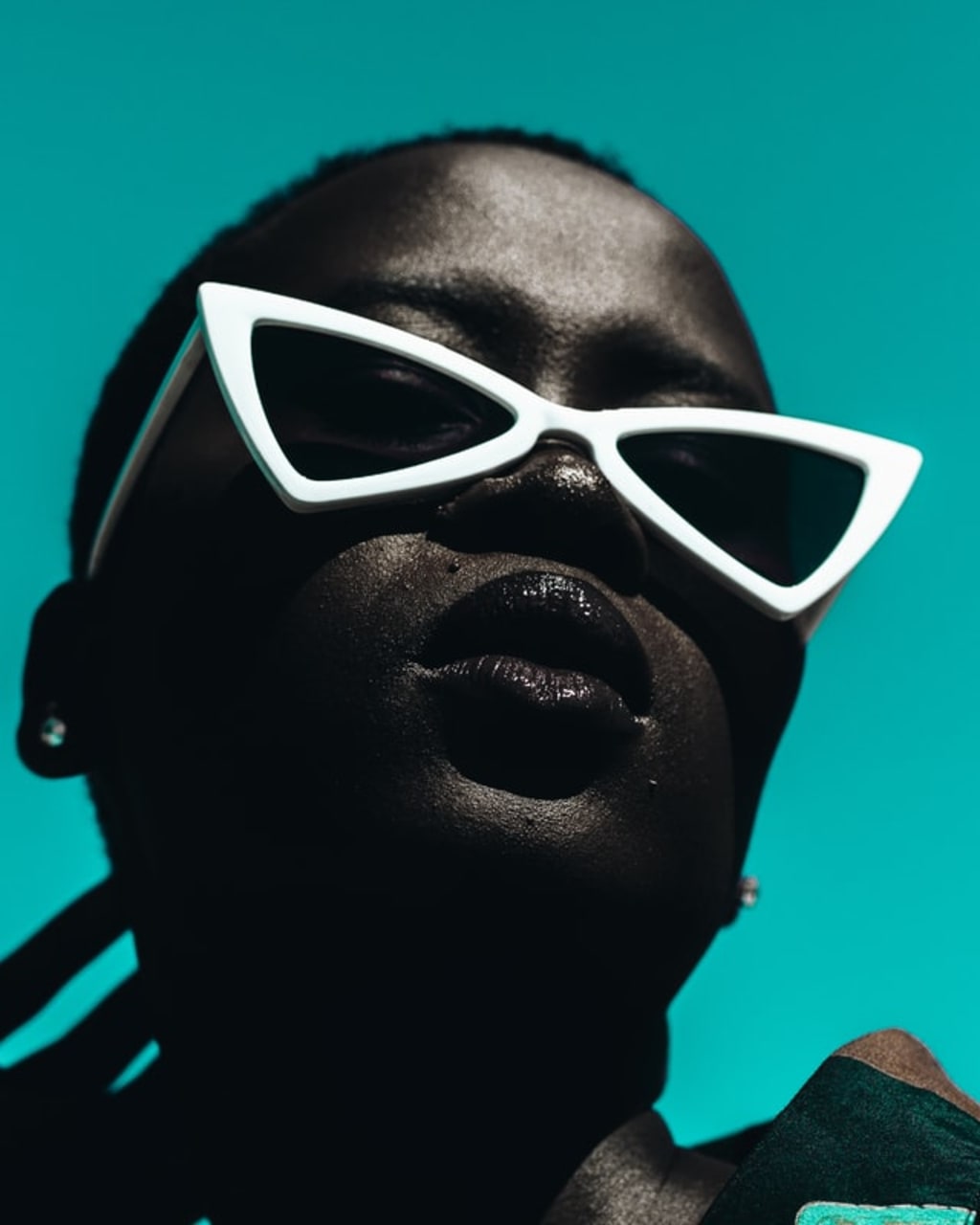 Photo by Oladimeji Odunsi on Unsplash
For the love of life and all that is sacred about it, go in the direction of your heart and dreams. Move against the grain, commonly held opinion, and the status quo to find the apex of every glorious passion and vision you hold.
Video by JasonM1 on Imgur
Be the one who strikes out into new territory because no one else chose to look that way; a section of the map thought nothing but a waste of time and resources. If ever there was an optimal time for new voices filled with an undefined strength and innumerable fresh perspectives, this has got to be it.
Societies have been forging ahead globally with the same patterns and rhythms that have kept them producing to a degree the same caliber of classical composition for decades.
There has no doubt been some magnificent music, but who has been composing and who has been directing the orchestra? Has the selection of band membership been elitist or egalitarian? How many individuals are taking the time out to create their own harmonious scores? Or croon their own unique melodies so that humanity can actually benefit from the unparalleled diversity and self-actualization of all its inhabitants?
Our world has been undergoing monumental changes that have been a cumulative result of modest and not so modest events over the past decade.
The Guinness World Records recognized actress sensation Marsai Martin in 2019 as the youngest Hollywood Executive Producer after her debut film Little. It was a production for which she also starred as the lead character. Only 14 yrs. old when the cinematic project was complete, she originally pitched the film concept to Universal Studio at 10 yrs. old as Black-ish TV show family member Diane Johnson.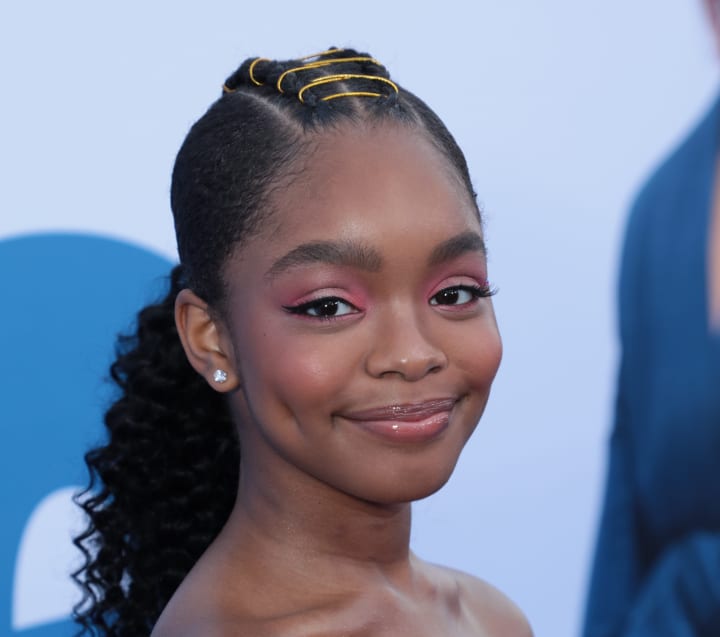 Martin earned a spot on the Forbes' 30 under 30 list in Hollywood and Entertainment, previously winning NAACP and BET awards in the field for her acting prowess.
In 2018 Greta Thunberg, a Swedish teenager with Asperger syndrome fed up with the lack of action on climate change grew a global campaign. Targeting countries and world leaders for leaving a string of broken promises for future generations amid the heightened impact of present climate change.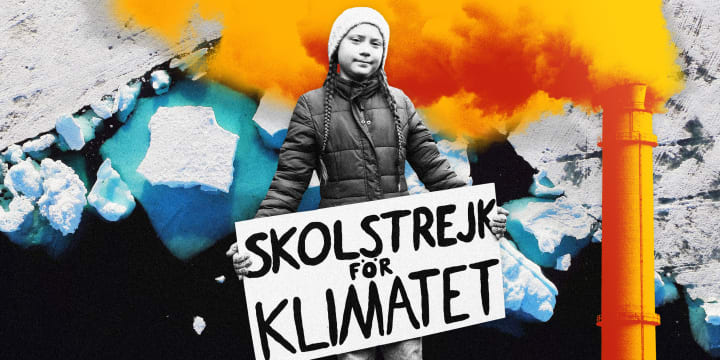 She exclaimed, "How dare you? You have stolen my dreams and my childhood with your empty words." at the 2019 UN Conference. Her no-holds-barred, in-your-face communication style was an intercontinental refresh button on the issue of failed carbon emission reductions. Thunberg's stance ignited a firestorm of youth worldwide to galvanize in protest.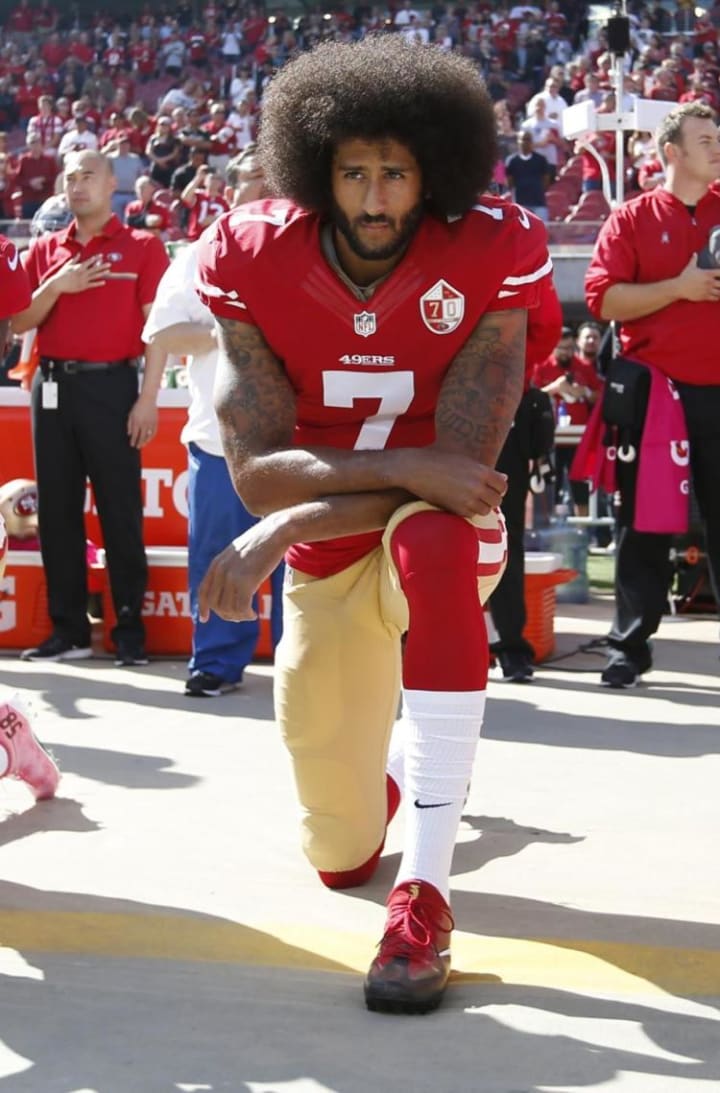 San Francisco 49er backup quarterback Colin Kaepernick took a knee in protest against the sustained mistreatment of Blacks and people of color as the American national anthem played on September 1, 2016, and he received everything from harsh criticism to death threats. Yet somehow, it sent one of the loudest international messages without a single word being uttered. The NFL, critical of the gesture then, did an about-face in 2020, publicly admitting error for insensitivity to racial injustices and pledging support of players expressing peaceful opposition.
A steadfast, honorable inner conviction can take you to some awe-inspiring places and possibly transform the greater environment if you let it. History is definitely littered with precedents.
Do not let lack of formal education, financial deficit, a negligible track record of expertise, previous mistakes/failures, or the size of the other corporation or government entity intimidate you into a state of inertia.
There is a veritable smorgasbord of global dilemmas requiring resolution, which are currently deficient against your particular strategic offensive. In other words, they won't know from what direction you are going to hit them.
Advantage Team You.
And should feelings of reticence wash over you, and your knees shake uncontrollably, heed the words of Master Sun Tzu on Planning a Siege in the classic text The Art of War.
"Therefore those who win every battle are not really skillful—those who render others' armies helpless without fighting are the best of all."
It isn't necessarily a head-on collision or full-frontal assault launch for action. It can take the example of those Banksy art installations, for instance. They turn up on the side streets in any town or city at no particular time but attract worldwide attention by speaking volumes without uttering a sound.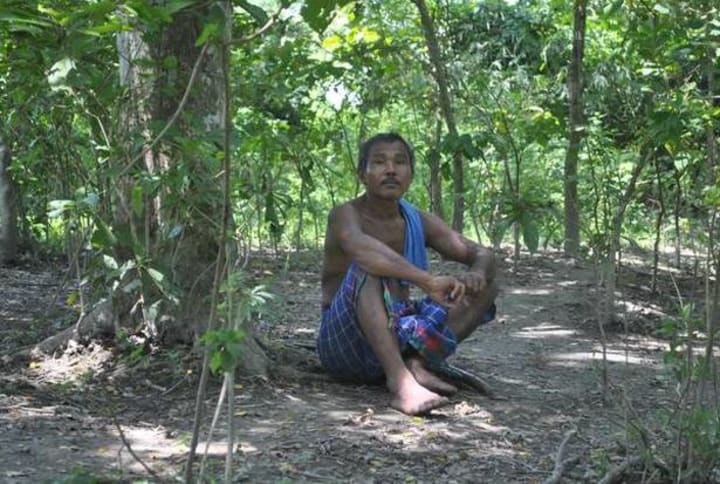 Or the impact could follow the example of Jadav Peyang, who planted a tree from 1979 every day as a 16-year-old on Majuli, a river island in Assam, India. His quiet persistence produced a lush forest of 1,360 acres presently thriving with wildlife where previously barren wasteland existed from consistent landscape erosion and flooding.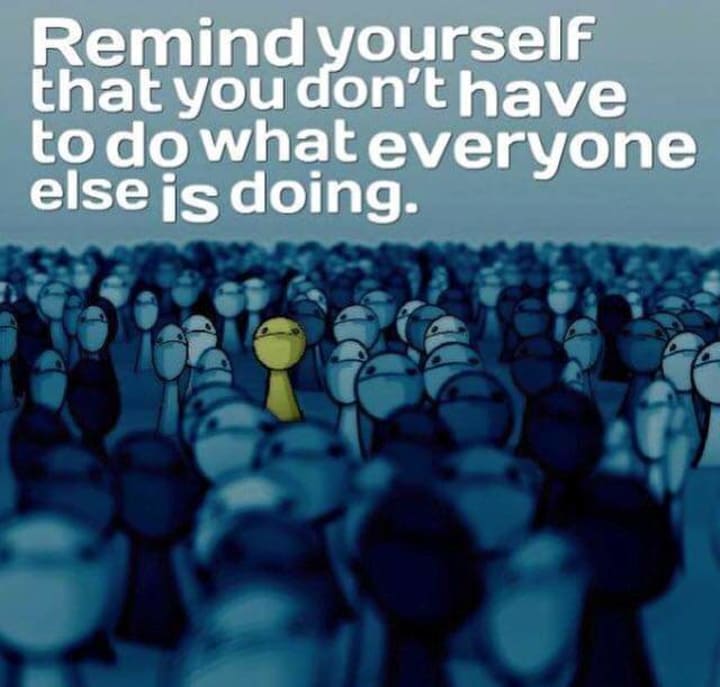 Simply doing something so natural for you and embracing your authenticity could be just what the world needs right now for a shift in the narrative.
This isn't a pep talk or confidence booster.
It is the granting of a voice to planet earth, which has supported all life past and present, pleading for a future, as it quietly and patiently waits for you to be badass. It is counting on you to realize who you are and what you can do to ensure that the world's human inhabitants do so much better.
Personal Note: If you enjoyed reading this piece or any story on Vocal, support the Vocal Creator by liking and sharing this work across all digital media platforms. Your discussion and feedback are welcome on Twitter @thedaniwriter.

The Dani Writer
My earliest memory is of being in ocean. Born and raised in Bermuda, I lived a childhood made of pastel joys. I've learned to make a delicious vegetarian lasagne, train as a registered nurse, and keep the juiciest of secrets. @thedaniwriter
See all posts by The Dani Writer →