Oops, I'm a Minimalist
It really IS that simple.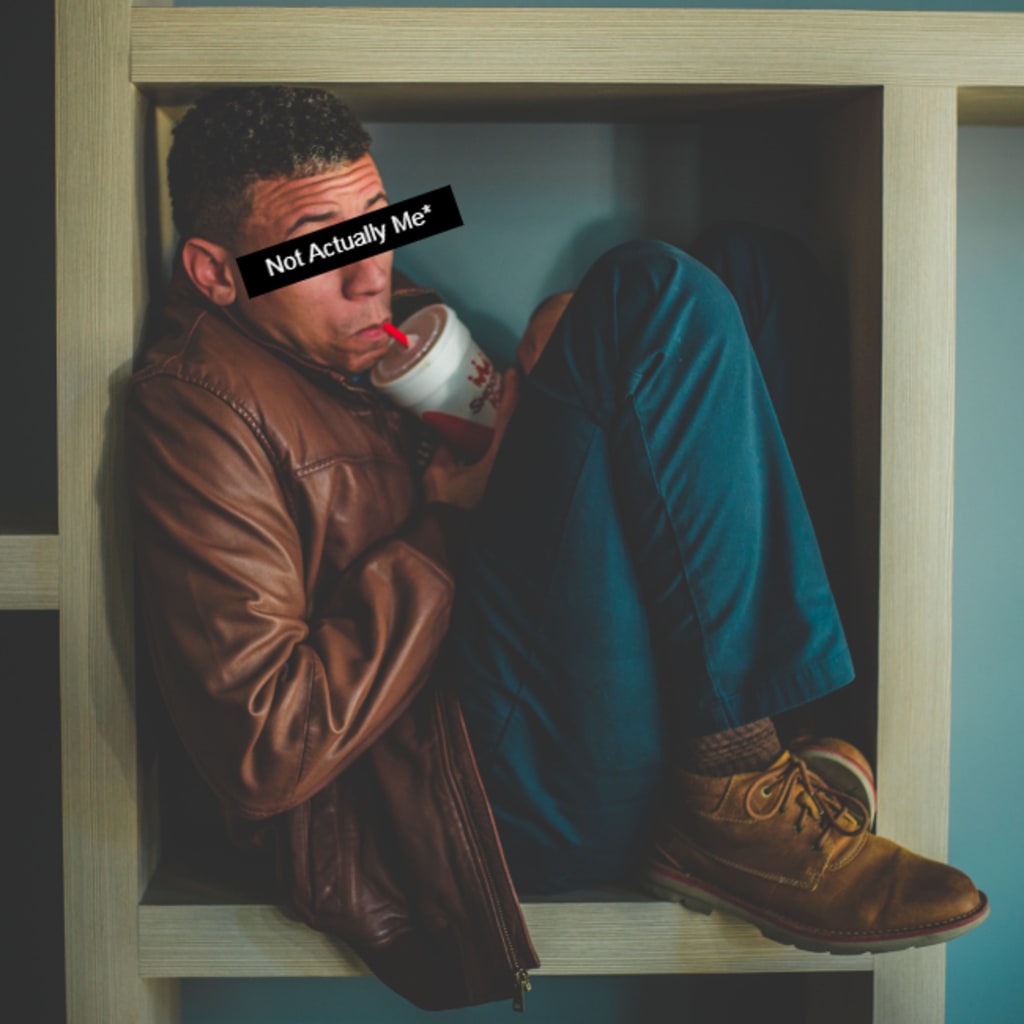 Credit: Craig Adderley
Like many of you, I'm glad to confess that I've achieved many personal goals during my short time on Earth. One of them is discovering my fate as a minimalist.
I think you can agree that the world is already chaotic and loud enough. There's nothing wrong with a little chaos here and there, but it has no place in everyday life.
Unfortunately, this is exactly what's happening more and more often. For example, you can't talk about much without triggering people. Everything has to be debated or turned into some sort of argument.
In spite of a global economic crisis, nothing is ever enough for most. People want to have more rules, more cars, more money, etc.
Well, just like the phrase "more money, more problems", I think we can rephrase it as "more desires, more problems."
Here's a question worth asking: are you asking for too much or are you asking for too little?
Minimalism In a Nutshell
Being a minimalist doesn't mean you have to throw away all your clothes, eat scraps, and sleep on the floor for the rest of your natural life.
Leave that to us writers.
In essence, being a minimalist is to live well and do so simply.
You can still welcome extravagance and complexity, but not become attached to it or make it the base expectation. In my experience, this eliminated a ton of "problems" from my life.
I've been a practicing minimalist for almost ten years now. That's almost three toddlers ago. Disclaimer: it's not some sort of 'holier than thou' cult I'm trying to promote. I'm just glad that I'm not alone in discovering that I don't have to worry about trying to compete in a world of constant wants.
I'm able to redirect my focus back to what's more practical, all without having to sacrifice style, comfort, or anything else that comes along with high price tags, brand names, or higher-than-usual expectations.
To achieve this, I broke it down into *drumroll* three categories.
Materially Minimal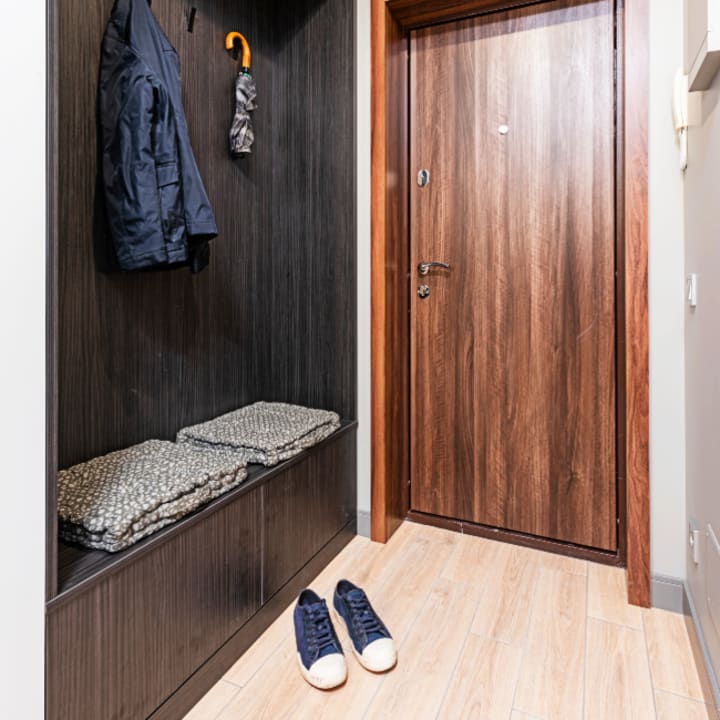 I find it very interesting when I see people go about their daily lives with so much bulk on them. I'm sure they have their reasons and whatnot. For example, I've met several people saying they couldn't live without a TV, at least 10 pairs of shoes, or 5 different kitchen gadgets.
Hey, I'm not one to judge.
I remember dedicating several cabinets to a juicer, a rice cooker, and several other things I didn't know I "needed" at one time.
Don't get me wrong, a rice cooker was neat for about five uses. I saved about a minute or so in comparison to using a normal stove. The prep and cleanup required were just not worth the trouble.
At one point, I replaced my TV with a projector to make more space in my living room. Eventually, I got rid of the projector and entertained myself with books and podcasts.
Once I began this trend, it became easier to part with old clothes, shoes, gadgets, accent furniture, and more things that just took up space.
Through minimalism, I aim to achieve as much as possible with fewer steps.
Visually Minimal
Minimalism from a visual standpoint has also been greatly helpful.
For years, I've slowly done away with the majority of brand names and loud patterns. Just like before, I'm always open to those one-of-a-kind designs of certain garments. The only difference now is that I want to prioritize contemporary value and versatility.
Also, I'm not a fan of clutter.
I'm sure you've noticed that many companies and brands have taken this approach. They're shortening their slogans, modernizing their logos, and making every aspect of their image and products appear less "noisy".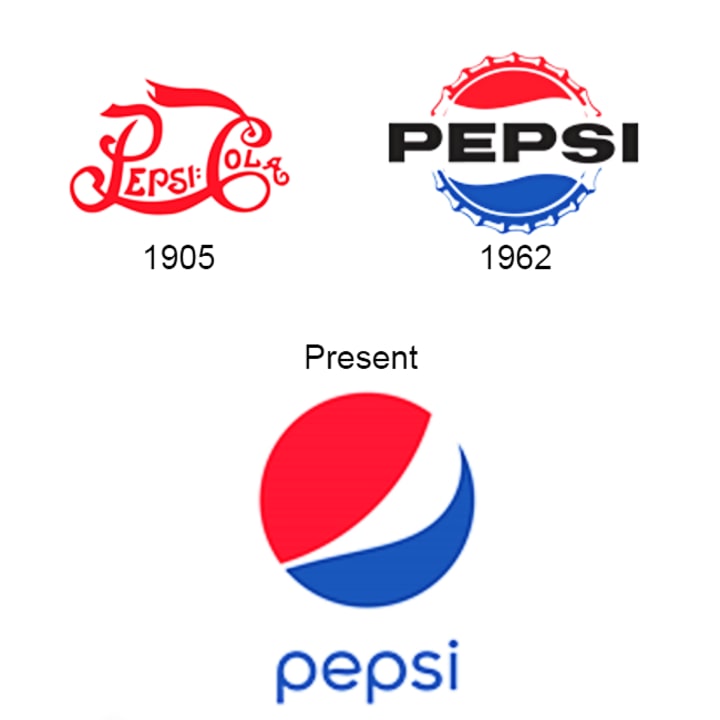 I encourage more of this, but I will say some brands are overdoing it a bit. Taking away vowels or spelling things in a strange way just to stand out seems a little... odd.
I can roll with it, but sometimes it's kind of... Eh.
I've learned to appreciate timelessness and respect simplicity amid competitive chaos.
Psychologically Minimal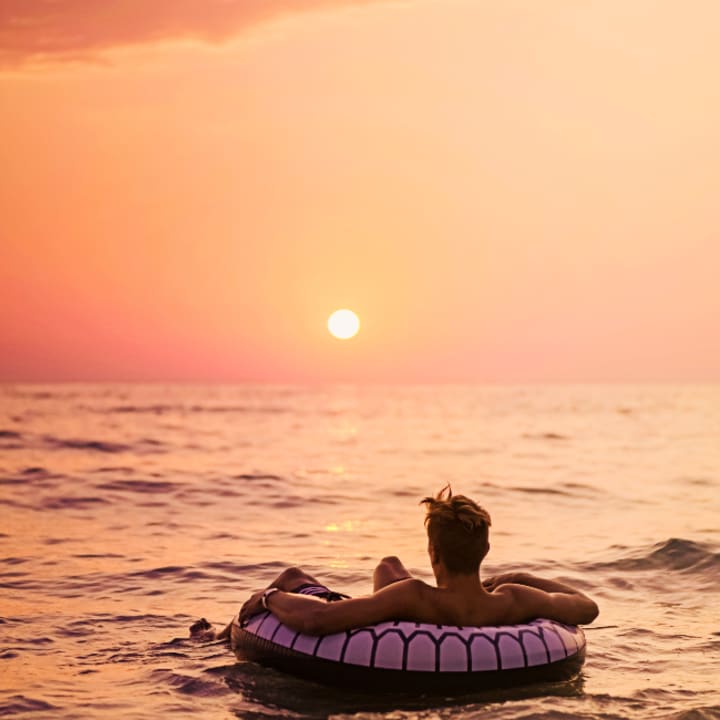 This isn't a call to think less often.
It comes down to thinking critically and asking better questions about the problems one encounters. This will depend on the situation but for the most part, I follow a modified version of the Rule of Three.
By narrowing things down to three, my life has been significantly less stressful, and far more meaningful. I hardly bother with anything more than that.
To be totally fair, things weren't the same ten years ago.
We weren't in the middle of a pandemic or on the brink of WWIII. I would like to think people weren't as guarded, therefore things were simpler.
Now, with everyone being on such high alert, it makes sense that things naturally get more complex. Because of this, I must admit that I struggle to get people to trust just how simple things can be.
What used to be common 10 years ago is now met with skepticism. "Too good to be true" syndrome.
I'll agree that it's wise to be safe rather than sorry. However, I feel this creates problems where there aren't any.
There are several others areas that I can explore with you but it all leads back to my original point. Minimalism takes quality over quantity to the fullest, in my opinion.
As years pass and experiences accumulate, less truly is more. I've found that sticking to a simple structure of three steps makes things work for me. (Turn that into a slogan.)
Now, if I absolutely must do more than that, well then… I really have little choice.
The best I can do in the face of adversity is to use my three pillars: Patience, Gratitude, and Courage. It's one of those systems that make complicated things easier to bear. It's for that reason that I want to continue expanding on the subject moving forward.
It has been helpful for me to downsize, and I understand not everyone is ready to let go as easily. Some things hold nostalgic value. Other times, the extra layers required to guarantee some semblance of security for consumers are welcome with open arms at the expense of time and convenience.
In any case, it's all fine. People have the freedom to make whatever choice they want. I've chosen to not overcomplicate things and it has been going better than expected so far.
I've realized the world tends to move in cycles. With so much chaos happening right now, I wanted to light a little torch and point out how having less could actually be helpful.
It's not a perfect art form, but it's worth a shot. Maybe even for the short-term. You might discover something about yourself you didn't know before.
Interested in unlearning what you know and beginning anew? Check out the book.
Stay sharp and keep it simple, rogues.
About the Creator
Writer. Narrator. Author of 'The Art of Patience, Gratitude & Courage'.
I share fresh, fantastical, and sobering stories that either celebrate or challenge this wild world. Go rogue with me, and subscribe to support my wordsmithing.
Reader insights
Be the first to share your insights about this piece.
Add your insights