METHOD TO HER MADNESS
.: Strive to become a force to be reckoned with. :.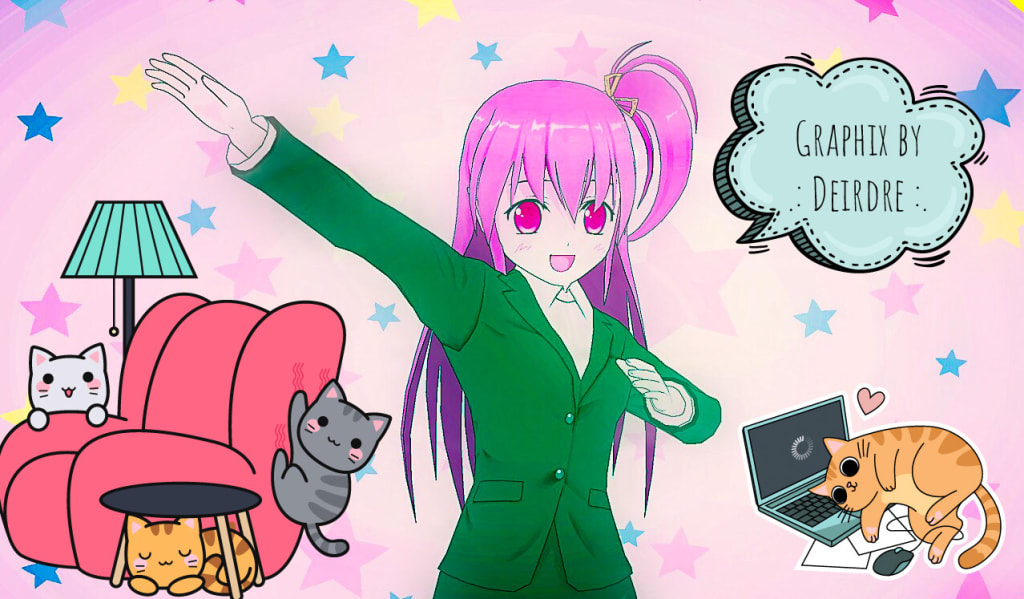 Strive to become a force to be reckoned with.
"Method to Her Madness"
[Strive to become a force to be reckoned with.]
Thusly, there is always a method, a...formulaic design to the machinations of human absurdities and rarities — and THESE are mine :
Method 1 : PENNILESS ECCENTRIC
"When you're rich, son, you're not crazy... You're eccentric." ~ Lionel Luthor
Ah, there's the rub.
A fusspot by day, and a renegade rebel by night -- or so I'd like to believe in my wakeful reveries -- I'm a molecular mass of contradictions; an astronomical collection of complexities... A hybrid, for all intents and purposes.
In a nutshell, I'm a nocturnal pluviophile whose obsessive-compulsiveness readily feeds off of my extensively pedantic tendencies and retentive nature. And for all the subtleties and pedagogy of modern times, in all its infinite knowledge -- despite my devious hankering for intrepid, wanderlust exploits -- I remain to be a hypochondriac under the tutelage of partial prudence.
And if in contextual realism, I find, that, in fact, all the world's not enough of a stage, then my profound endearment and fondness for literature as a self-proclaimed bibliophile will simply need to suffice. My hypothetical doppelganger's double life would just have to hang fire.
...Maybe in another lifetime.
Other than that...I'm in beta.
Method 2 : STRUGGLING VIRTUOSO
In the corporate world, I fancy myself as a creative visionary with a profound penchant for combining both substance and depth with aesthetics and whimsy, to give rise to poetic beauty.
Intrepid, confident, with a passion for ambition, professional success, and ultimately, personal fulfillment, I can thrive in the worst and best conditions.
At once perpetually inspired by subtle pleasures, but also propelled by a constant sense of adventure and sophisticated pursuits, I'm a lyrical soul dreaming to make a mark -- instill an imprint upon the world -- by making a difference, and the most out of opportunities and talents, utilizing them to, perhaps, one day inspire positive change, leaving a competent, purposeful and meaningful legacy.
Method 3 : DESPERATE DREAMER
Life, in its infinite unpredictability, has been catapulting me towards one alternate route after another, forging a path, which I know can only be full of possibilities and promise.
And so equipped with the skills, competence, knowledge and proficiencies I've acquired over the years from previous endeavors through training and experience, I'm awaiting to see -- half in confidence, half in hope -- what kind of opportunities lie ahead, that will set the stage for me to explore new grounds and break new records.
I always look forward to resuming my role in society, doing what I love, and loving what I do.
To that end...bring it, world. I'm ready for my next adventure!
Method 4 : GEEK CHIC
Swoon. Obsess. Rinse. And repeat.
For as long as I can remember, writing has always been my first love. All the while carrying on an ongoing love affair with reading, drawing, and 'digitalia' on the side. And what better way to have all these beautiful obsessions converge, than in the prolific and vibrant world of nerd culture.
Geek chic is my color, and I bleed nerd blood. Compounded only by contracting technophilia, on top of already being a cinephile -- and all before the prevalence of binge-watching, brought on by the meteoric rise of today's streaming services. I remember having read Shakespeare, and the Brontë sisters, among others, including my all-time favorite author, Jules Verne at eight years old, when my mom bought me their novels, only get this- they were in comic-book form!
It's whenever I don my nerd cape, and immerse myself in this world of geek, that I find a degree of comfort such as you'd get from a decadent chocolate bar, or a toasty fleece blanket on a wintery night.
You see, I don't just read or watch what I love…I devour it.
In the words of Lex Luthor : "Some people can read 'War and Peace' and come away thinking it's a simple adventure story. Others can read the ingredients on a chewing gum wrapper and unlock the secrets of the universe."
Alas, I cannot confine myself to just one effigy. At any one given time, I am one or the other, or all four combined. It's just part of my process.
...And I wouldn't have it any other way.
~ by Deirdre St. Croix
About the Creator
I want to : get lost in a world of books in the middle of a glorious rain; burrow deep in my rabbit hole where nothing else exists but my reveries; drown in an ocean of euphoric oblivion; and float amongst clouds in reckless abandon....
Reader insights
Be the first to share your insights about this piece.
Add your insights