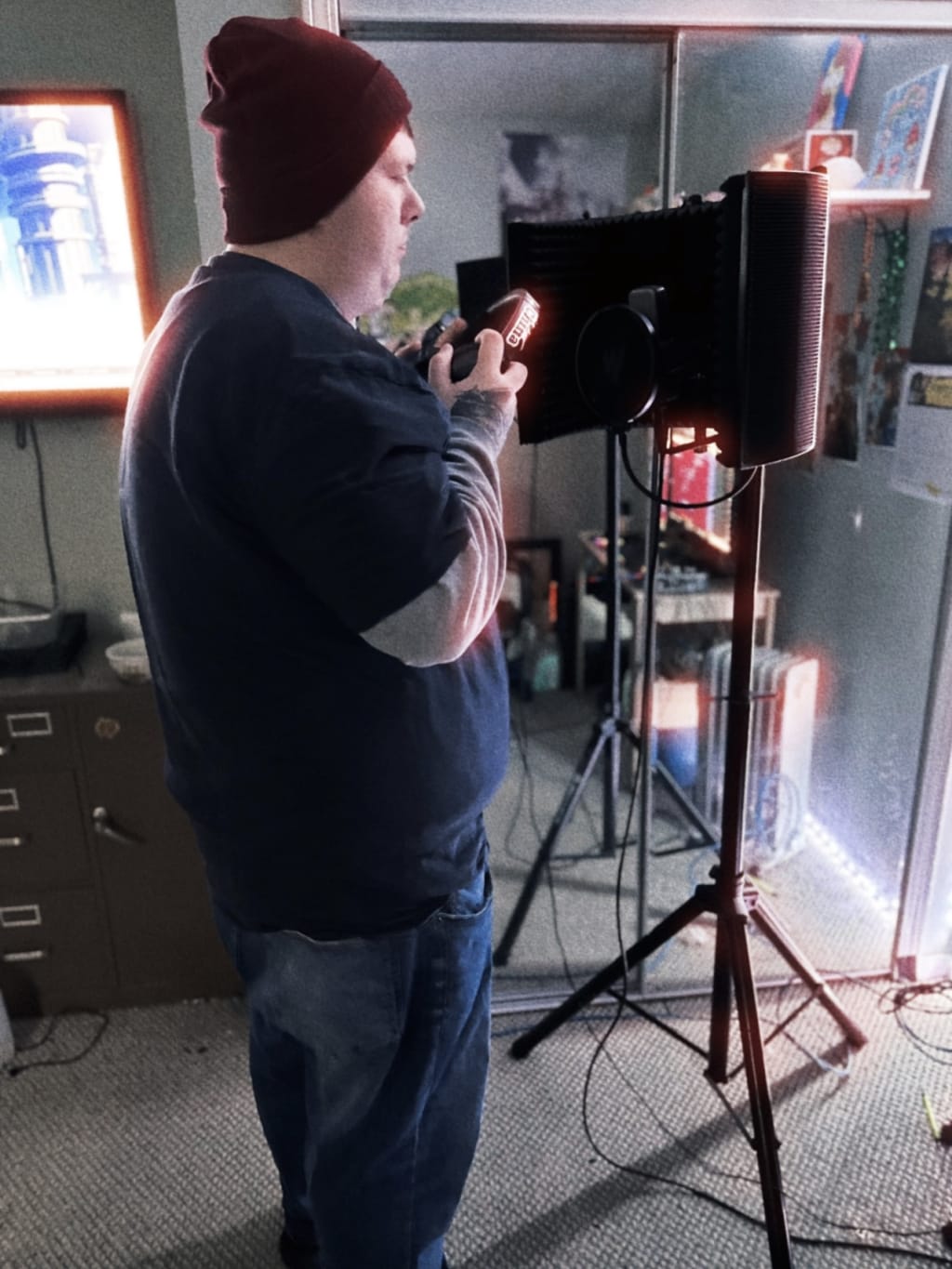 Toka is a Multi-Genre artist from Meadville, Pennsylvania, a small town only an hour and a half away from Pittsburgh.
Toka started making music because not only did he love the art of music, but because it was a way for him to cope with his everyday life problems. Toka is not like any other artist out there, at a very young age Toka was diagnosed with Pervasive Developmental Disorder (PDD) which is a type of autism. The doctors told his parents that he would never be able to talk, but Toka's parents did not give up on him. His mother enrolled him into speech therapy at a young age but there wasn't a lot of progress. His father Jason Powell became a stay at home dad to work with Toka, he was not giving up on him. At the age of 4 Toka finally began to speak in full sentences. Toka's father is a Certified genius in music theory, a performing musician, and writes and sings his own music as well. As he started to notice and learn that Toka had a passion of music like himself, his father took Toka under his wing to show him the true beautiful art of music. At the age of 8 Toka started to sing in his church, Toka then learned that music was his destiny. Toka became a competitive singer at the age of 13 and began training in choir music at the age of 15. Toka made it to regionals for choir at the age of 16, He also sang for his church in a competition and placed 3rd in Boston, Massachusetts at the age of 17, then placed 4th at the age of 18.
Toka started to record and write his own music at the age of 16 years old and hasn't stopped since.
In 5 years, Toka sees himself performing on stage in front of thousands of people, traveling to beautiful places with his girlfriend Mela, his son Kai, and his other child who will be born later this year. Toka does not only see the beautiful life he wants to give his family, but he also sees himself helping those in need. One of Toka's biggest goals is not only giving his girlfriend and children the life they deserve, but his mother as well. His mother Christina Powell was always working to put food on the table and a roof over there head for Toka and his three other siblings. His mother was diagnosed with a rare type of cervical cancer when Toka was a sophomore in high school. His mother always worked but made sure to help her kids no matter what time of day it was. Toka's plan in the next 5 years is to buy his mother and father a big house with a deck and to make sure his mother will never be stressed about her bills ever again.
Toka wants to accomplish a lot of things with his music career, but one of the major things he wants to accomplish is to help people who suffer from depression like himself. Toka wants to bring more topics of mental health into the music industry to help not only his fans, but his close ones as well.
Toka says he wants to be remembered as an amazing father, uncle, son, and friend. He also wants to be remembered as the artist who made a huge difference in the music industry, but also as an artist who just wanted to make people feel better. Toka will be dropping his album "Come Toke with Toka" drops this Friday January 27th.
Reader insights
Be the first to share your insights about this piece.
Add your insights