Meet Shonthadawn
Meet Shonthadawn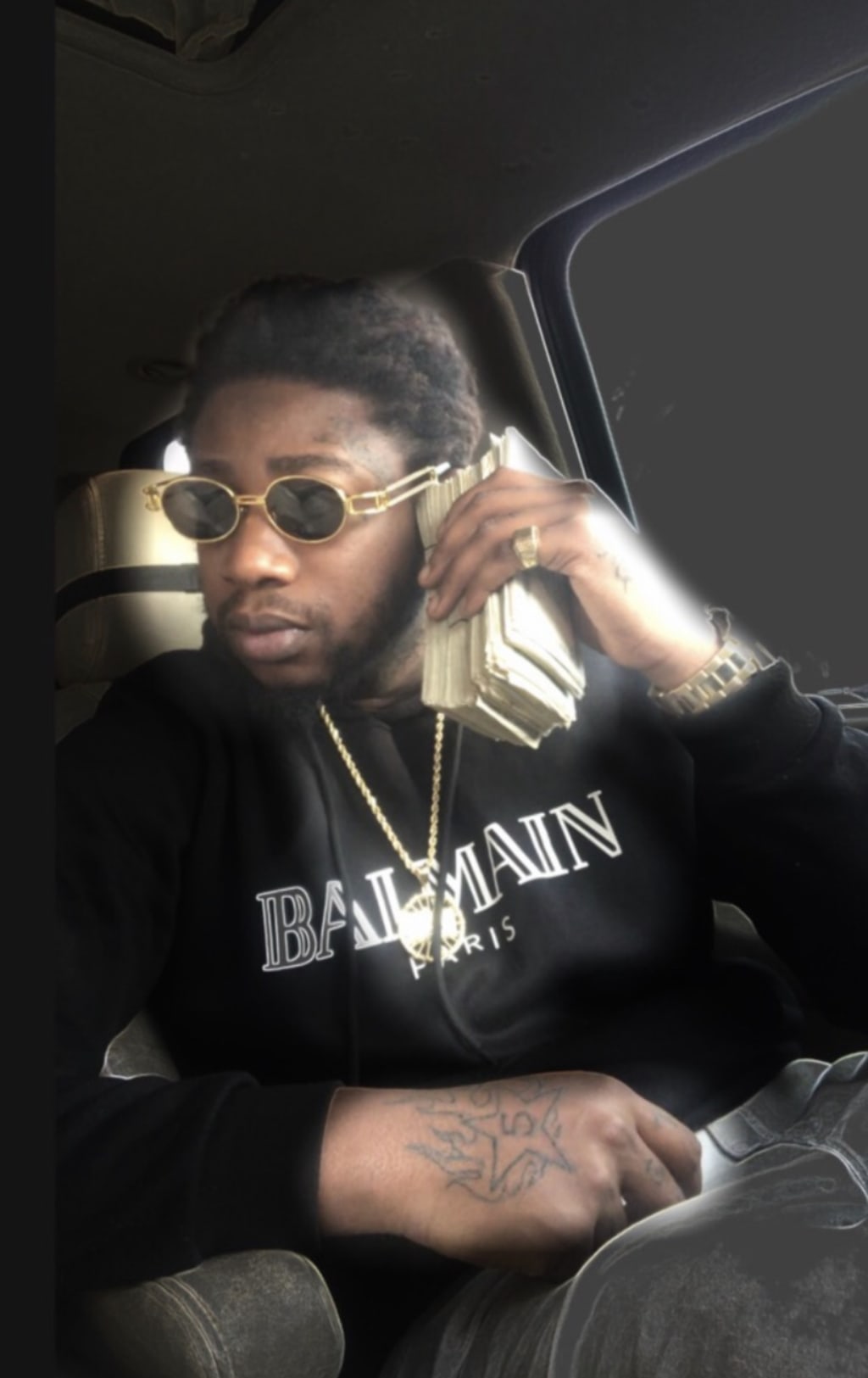 My name is.. Dashon Williams, aka shonthadawn.. born December 29th 1990.. I'm from Southeast dc, (Robinson place) 2705. I have one brother, and one sister.. my mother had 3 kids.. Growing up in dc was tuff.. we wasn't rich at all. My mother always made sure we had a place to stay and food on the table.. my mother was and still is a strong black queen… she always had a job. At one point of time, she had 2 jobs.. ( independent woman ).
I always loved music.. been doin it since I was 9.. I remember when I use to loop the instrumentals on the radio after a song goes off, an make songs.. myself and a few friends use to make beats, banging on the washing machines and dryers..I always had my own style, and wanted to be different. I Never wanted to dress like, nor act like the next person.. I also remember having a camcorder and started shootings a movie around my neighborhood. That later became.. ( one deuce the movie ) so I was always thinking ahead, and coming up with ideas.. But as far as music, I been knew I had it.. people use to say I sounded like Wayne! Since I was a kid… when I was 11 or 12 years old, my good men, use to have a group called. (GMC) get money click.. they took me to the studio and put me on a song with them. Called, we want in… that was my fist time ever recording in the studio… and from there, I never looked back… I use to play basketball, and football.. For a short period of time.. then I started getting into the streets, around the age 12.. in an out of oak hill, I was the first person in this youth service center name, YSC! I've been thru a lot. So much that some people, will never kno, nor understand.. I don't like to talk about my pass because it's nothing to brag about.. do I regret it? Not at all. Because if I never went thru the things that I've been thru, then I wouldn't be the man I am today! I'm a father of 5 kids.. 3 boys and 2 girls.. my family is everything to me! That's who I do it for.. that's my motivation. That's what gives me the drive to never stop, and always want to do more In life! Plus GOD gave me a second chance! That some don't get. So I'm very blessed, and thankful..
In 5 years I see my self on top of the world! Multiple business, putting other people on, opening doors for others, giving people opportunities that I didn't have.. and for my Family not wanting for nothing. You kno! It's all about growth, if you seen what I've been thru, and how far I came, then I'm pretty sure you would understand. Money isn't everything, but we need it to survive. Nothing in life is free, nor just giving to you!
What do I bring to the industry? It's simple, me! Something they never seen! I have different styles, nothing is the same. I can do any type of record. And I'm always open to listening, learning, taking advice, and giving advice.. see some people, can't take criticism, and don't wanna be told, that they need improvement… but the only you gonna get better is if u improve.. you should want to grow, and perfect your craft. What I want to be remembered by? Stand up guy, family man.. someone who's always loyal, respected by many, great father, good brother, nephew, cousin, grandson, son, husband, and just a great man!
Reader insights
Be the first to share your insights about this piece.
Add your insights