MAKE MONEY ONLINE
"Think Big Start Small Scale Fast Do it Now"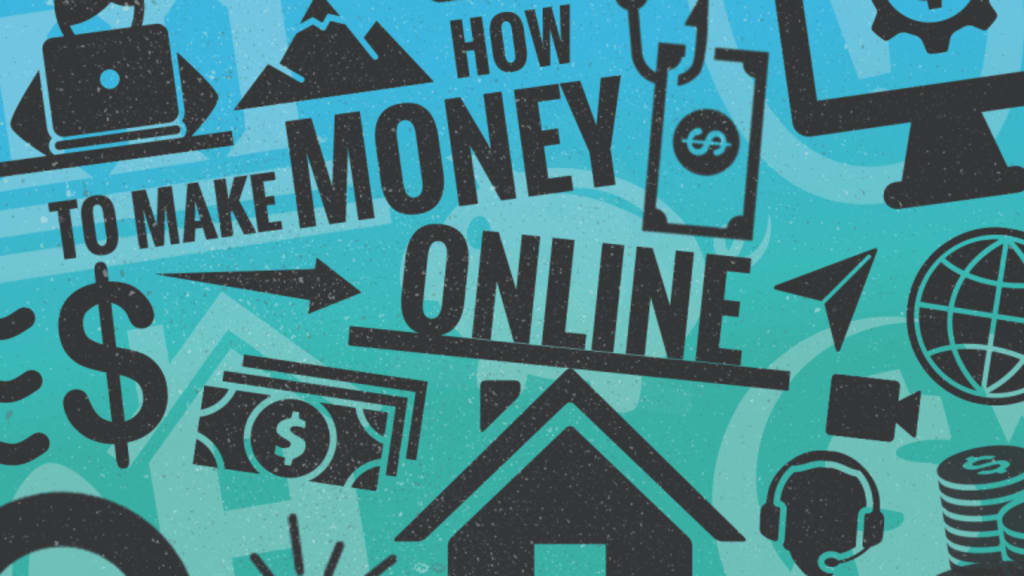 Making money online has become a popular pursuit for many people in recent years. With the proliferation of the internet and the rise of e-commerce, there are now more opportunities than ever to earn a living from the comfort of your own home. However, with so many options available, it can be difficult to know where to start. In this blog, we will explore some of the easiest ways to make money online.
Freelancing
Freelancing is a great way to make money online, as it allows you to use your existing skills to earn an income. There are a wide range of freelancing platforms available, such as Upwork, Fiverr, and Freelancer.com, which allow you to connect with clients looking for freelance services. Whether you are a writer, designer, developer, or marketer, there is likely to be a demand for your services on these platforms.
One of the advantages of freelancing is that you can set your own rates and choose your own clients, giving you a great deal of flexibility and control over your work. However, it is important to be aware that there is often a lot of competition on these platforms, so you may need to build up a portfolio and establish a reputation before you can start earning significant amounts of money.
Online Surveys
Another easy way to make money online is by completing online surveys. There are many websites that offer cash or gift card rewards in exchange for completing surveys on a range of topics, such as consumer products, healthcare, and politics.
While online surveys may not offer the highest payouts, they are a simple and straightforward way to earn a little extra cash in your spare time. However, it is important to be aware that not all survey websites are legitimate, so it is important to do your research and read reviews before signing up.
Affiliate Marketing
Affiliate marketing involves promoting other people's products and earning a commission for any sales that result from your promotion. This can be done through a range of channels, such as social media, email marketing, and blogging.
One of the advantages of affiliate marketing is that you do not need to create your own products or handle any customer service or fulfillment, as this is all handled by the product owner. However, it is important to choose products that are relevant to your audience and to promote them in a way that is honest and transparent.
Online Teaching
If you have a skill or expertise that you can teach others, then online teaching could be a great way to make money online. There are many platforms, such as Udemy and Skillshare, which allow you to create and sell online courses on a wide range of topics.
One of the advantages of online teaching is that you can create a course once and continue to earn money from it over time, as long as it remains relevant and in demand. However, it is important to create high-quality content and to market your course effectively in order to attract students.
Dropshipping
Dropshipping is a business model that involves selling products online without holding any inventory or handling any shipping or fulfillment. Instead, you simply create a website or online store, find products to sell from a supplier, and then promote and sell those products to customers.
One of the advantages of dropshipping is that it requires very little upfront investment, as you do not need to purchase any inventory or rent a physical store. However, it can be difficult to find profitable products to sell and to compete with other online retailers.
In conclusion, there are many easy ways to make money online, whether you are looking for a side hustle or a full-time income. By exploring these different options and finding the one that suits your skills and interests, you can start earning money online and enjoy the freedom and flexibility that comes with working from home.
About the Creator
Welcome to curiosity ticket, where we bring you the most fascinating and mind-blowing facts from around the world! Our team of experts is dedicated to delivering the most interesting and educational content, covering a wide range.
Reader insights
Be the first to share your insights about this piece.
Add your insights