Life's Lake
In the past, Ali and his grandfather were very good friends.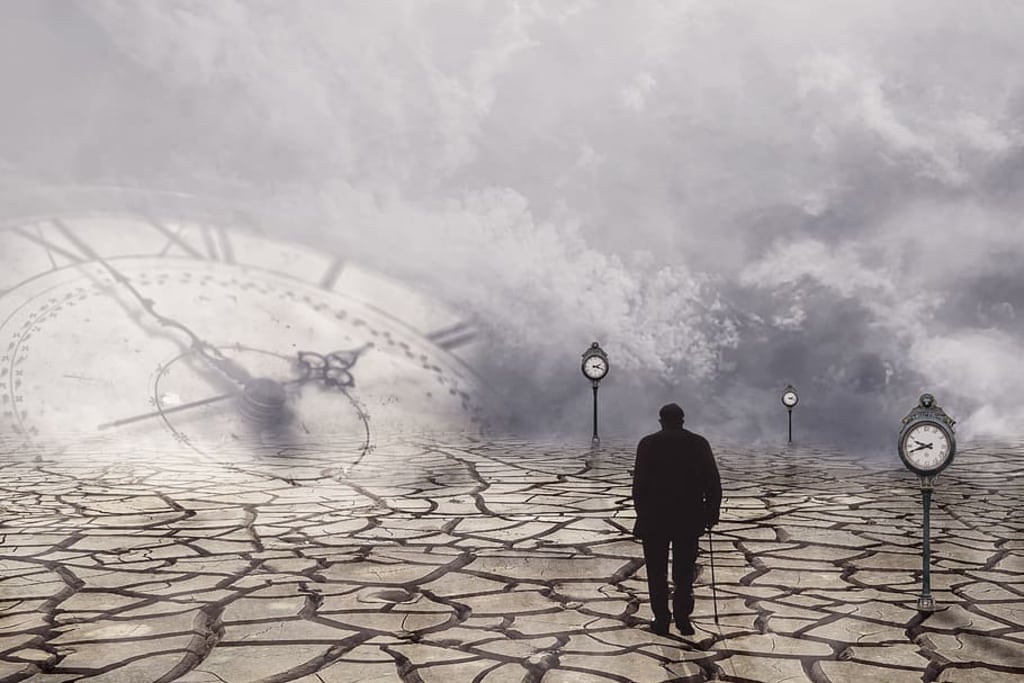 In the past, Ali and his grandfather were very good friends. It is mentioned when Ali was just seven years old when Dadaji held it very dear. Dadaji frequently taught him important life lessons through seemingly insignificant occurrences that he later came to appreciate. Similarly, he taught Ali the most priceless and precious life lesson one day.
In the evening, Ali and his grandfather frequently went for walks. Dadaji once observed a patch of tiny grass growing on the shore of a serenely beautiful lake. Every hundred people, benches were put up where they could sit. Dadaji suddenly addressed Ali, "Son! Put a stone in the water.
He said, "Ali! " after Ali threw a nearby stone into the lake. Pay close attention to these water ripples.
Ali was a little taken aback by what Dadaji was trying to tell him right now, but he knew there had to be a positive, useful, and instructive aspect to it all.
Dadaji said, "After some time" Ali, your character is like that rock in the life lake. !People in your immediate vicinity are disrupted by the splash waves you produce."
"Remember! You are in charge of anything that happens in your realm, but the ripples that you cause also affect many other realms. As a result, you should always try to live your life in such a way that the circles that come out of your circle bring joy, desire, and peace to other circles. The sort of waves that will be produced by your development will likewise be sent to other people. That is, the waves that are generated by suspicion, envy, irritability, and rage will travel to other realms, while the waves that are generated by peace, contentment, and happiness will travel to the lives of other people. Additionally, these conditions and emotions will be transferred."
Then he said, giving Ali a careful look: Ali!" You are answerable for this large number of waves. The waves of life are created by you, and they return to you. It was more than just a lesson for Ali; it was also a useful tool and a way to live. That day, Ali discovered for the first time that everyone in the world brings his or her inner peace, qualities, and comfort to the outside world. Until we address our internal contradictions, doubt, rage, and hatred, we will never be able to bring peace to the world. Man is, in fact, a reflection of his inner thoughts and feelings, and he shares what he is inside with the world. Whether or not we express ourselves verbally, our actions reveal all of our emotions and conditions. This is our role in the lake of life, and we keep pouring our splashes all over the world, either making other people happy or making other places beautiful or hateful. And channel your rage. which also causes agitation to spread throughout the lives of others. Now you are in charge of what you give life. You will undoubtedly impart to the world what you possess within yourself. Therefore, instead of correcting someone else, begin correcting yourself. Make the changes in yourself that you want to see in other people first. Make your life peaceful, content, and joyful. You will automatically be followed by everyone else in the world. Your own decision is actually what makes life peaceful for you and others.
About the Creator
A story writer is a creative professional who specializes in crafting engaging and compelling narratives.Story writers can work in a variety of genres, including fiction, non-fiction, drama, and poetry.
Reader insights
Be the first to share your insights about this piece.
Add your insights