Keeping It Positive: Enjoy the Little Things
Little things I do to be more positive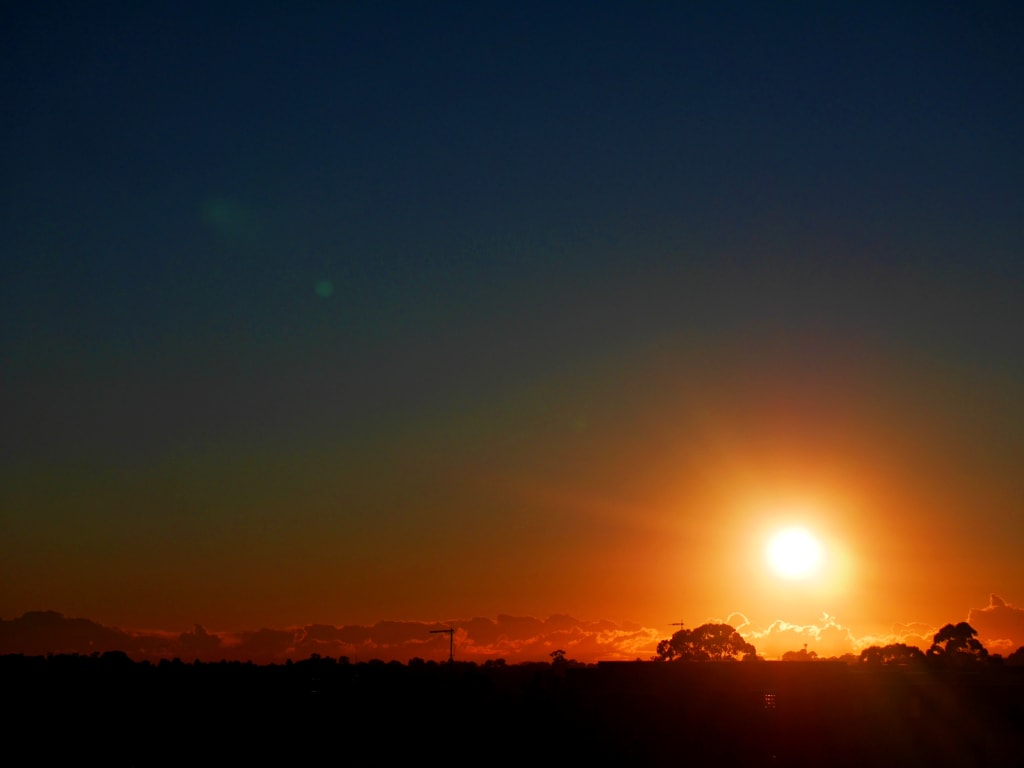 5:19 A.M.
Keeping your attitude positive can be a challenging task at times, and some people may find it more difficult than others, specially if different factors in their lives are affecting their mental health.
Personally, I wasn't always good at keeping myself positive, and sometimes I'm still not good at it, but I like to think that I am getting better. If you are like me, here are some of the things that has helped me and hopefully could help you too:
Making sure I have the time to do the things that I enjoy.
I'm nowhere near professional, and I don't really own one of those giant, really cool cameras, nor am I an expert in photo editing—BUT I do love photography. So at least twice a month I go out and spend the whole day out going to a new place to take photos! Being able to do this gives me a peace of mind and the time to just relax on my own. It's great doing something that I like, and it gives me something new in my life regularly. It's like a little getaway from the busyness that I normally have. And honestly, doing this attacks two of my own personal issues. Not only does it take my mind away from all the sadness, it also helps me with my anxiety. Wanting to take the photo that I want takes over my fear of taking out my camera to capture random things. And yes, I do get scared of this! Here is one of last weekend's photos:
Keeping in touch with friends and family.
I've definitely had many days where I felt alone, and will probably have more of these types of days. Thinking about it now, I had a lot of these days because I chose to isolate myself from everyone else around me. I have felt like nobody cares about what's happening in my life but the thing is, they wouldn't know what to say or ask because I don't really share much about myself. Keeping in touch and sharing more about me with my friends and family helps me keep myself positive.
Appreciating what I have.
I have developed a new hobby of writing three things that I am grateful for every morning. It doesn't have to be something grand, I could be grateful for getting a new job last week and then be grateful for learning a new song to play on my guitar today! This helps me focus on things that I do have instead of focusing on things that I do not or cannot have at the moment.
Reading motivational books/ listening to podcasts.
It does help to read or listen to motivational books and/or podcasts. Sometimes I hear a good quote that applies to my situation, write it down on a sticky note and stick it somewhere I can see it everyday. This keeps me motivated and positive in general. I don't remember who said this, but I do know that I heard it from a podcast, but a successful athlete had said that:
What if all your failures is meant for today's success?
I mean, if that's how your mindset is every time you try something new or something that you have failed for before, how can you just give up?
Sing as loud as you want!
This doesn't have to be literal but do whatever you want! I love singing and I love music; one thing that I do to keep myself positive and fight my sadness and anxiety is by singing them away, sometimes as loud as I want! Do this with a smile, and maybe it will actually make you happy as it does with me!
Another thing that I heard while listening for the podcast is that it's important to remember that we try to be positive for ourselves and not for anyone else.
Do it for you!