I Finally Joined Vocal+ and Reaped Immediate Benefits.
Here is my first impression after posting several stories to Vocal and getting some perks.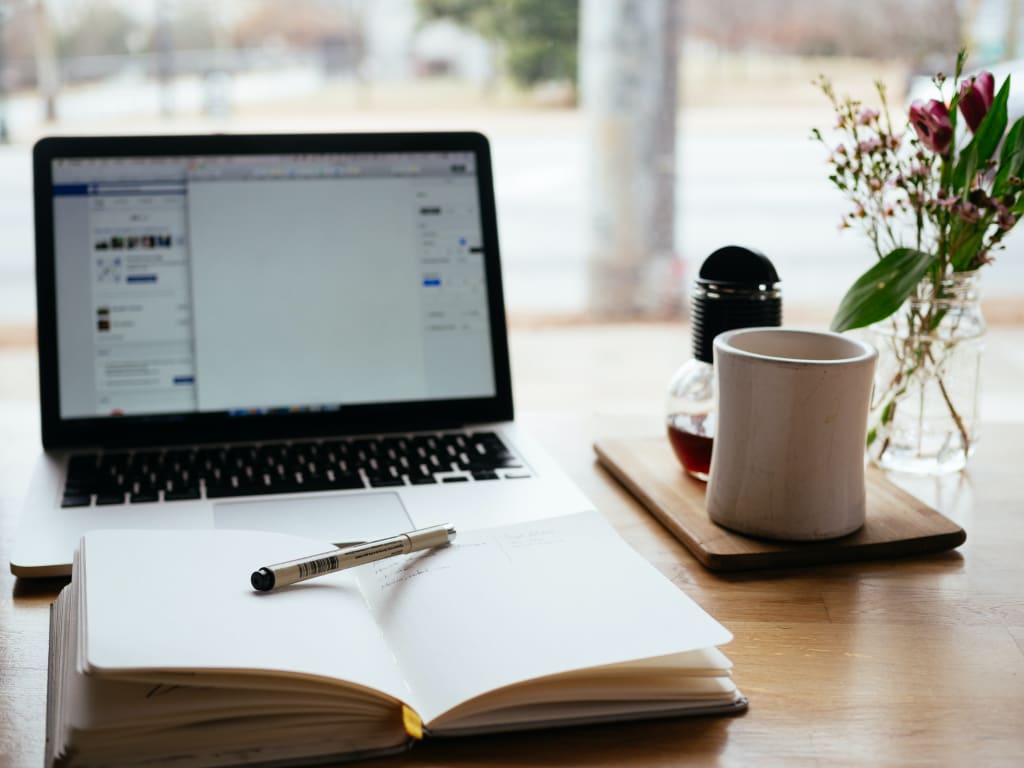 Photo by Nick Morrison on Unsplash
Why I Joined Vocal Media
After reading an inspiring story posted by Dr Mehmet Yildiz in 2021, I decided to join Vocal Media as a writer. The story by Dr. Yildiz is titled "Vocal is not just for money."
This inspiring post resonated with me since my goal is not to earn money but to meet more readers, especially in technology and gaming communities which Vocal has both of them. These communities are called Gamers and 01.
I decided to join Vocal Media because of its communities, hoping I might meet like-minded writers and readers.
Any writer can simply submit their post to a relevant community of their choosing. Vocal editors publish stories quickly with no fuss as long as stories are within their guidelines and have at least 600 words.
As you can imagine, I frequently post in the gamer community as well as the tech and social media-related communities. Communities are similar to publications on Medium.
Additionally, after I started using Vocal, I discovered that, unlike Medium, writers can still make money from people who find your story on Google. It's not much, but it can really add up eventually, I guess.
Writers also can get paid for reaching a particular milestone, such as 10 and 50 posts written. Not sure they pay bonus for 100 stories.
Immediate Perks for Me
I just recently wrote my 10th post and got paid $10.
I also received a $5 tip which nicely surprised me.
In addition, Vocal also gave me a $10 bonus for joining Vocal+, paying an annual fee. More importantly, they gave me a 10% discount for paying annually.
Even though I don't have too many viewers on Vocal yet, I'm already making a small amount of money covering my membership cost. So it is almost like joining the platform for free.

Sharing stories on Social Media is also easy. They have a built-in link to both Twitter and Facebook.
My Writing Plan for Vocal and Medium
I like Vocal because, unlike Medium, it can be really easy to publish in a community that wants to read posts about what you're writing about.
But on the other hand, your posts don't get distributed as they do on Medium. You'll have to promote your own posts on social media in order to get a decent amount of views.
Although Vocal does have a few upsides, I still prefer writing on Medium due to the ability to create your own publications, as well as the relationships and connections you make while participating in a publication.
I will continue to publish my posts on both Medium and Vocal Media for a while. Repurposing content between Vocal and Medium is my new strategy. Although I suspect I'll still divert most of my attention to Medium publications for gaming, videos, and podcasts.
Even though my stories get many viewers from external sources on Medium, they get only a few views from internal readers. So the so-called distribution does not happen to my stories yet. I don't know why.
I shared my thoughts in a recent article. Here is the link if you wish to read it.
I would like to share my stories in case you might find some interesting ones. If you are a writer on Vocal Media, please feel free to leave your account address so that I can follow you and check out your stories. Finding writers on Vocal is not as easy as finding them on Medium.
You can find my selection of stories on my profile.
I hope we find ways to connect on Vocal too. I noticed that writers could share their story links on Illumination's Slack workspace. The name of the channel is #vocal-writers-and-stories. I will check that channel frequently to find Vocal stories.
The original version of this story was published on another platform.
About the Author
I write articles in my field covering gaming, filmmaking, media, technology, and design. You can subscribe to my account to get notifications when I post on Medium and Vocal Media. I support Illumination Integrated Publications as an editor and moderate the Slack Workspace, where you can share your Vocal Stories with thousands of members free of charge. I own and manage two publications, one for gaming and one for YouTube. You may join via my referral link if you are new to Medium. You can also join Vocal Media to share your inspiring stories. I look forward to reading your posts on both platform.
About the Creator
I specialise in Media, Design, and Filmmaking. I support Illumination Integrated Publications on Medium as an editor and YouTube coordinator. https://www.youtube.com/watch?v=F9DhuGQYbpI& I also own two publications for Gaming and Podcasts.
Reader insights
Be the first to share your insights about this piece.
Add your insights