Does true love exist?
How hard can true love be ?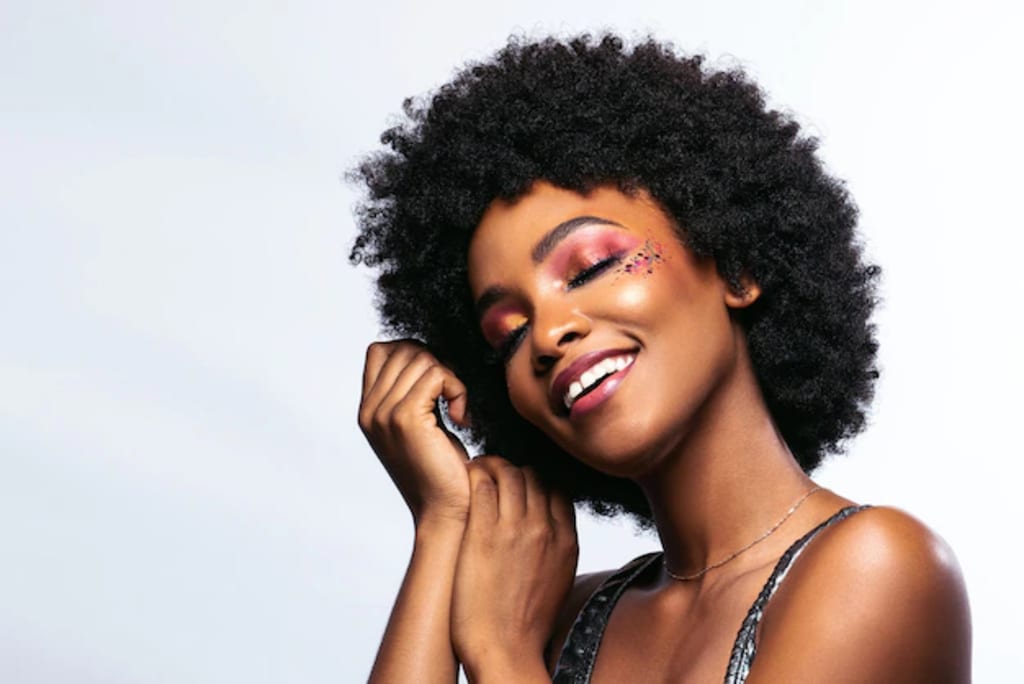 Emily is found lost in thoughts thinking of her new boyfriend and how to make him happy.. She is so drowned in her thought creating fantasies in her head on the things to do to make her new boyfriend happy..
Emily is a young beautiful woman.. A woman that is beautiful in and out.. Wherever Emily went she always attracted her opposite gender in an unimaginable way and this was because aside from the fact that she was beautiful in and out Emily had a good and attractive physique which always made men come around her alot..
Emily was nice, friendly, social, and also kindhearted and this made people atimes take advantage of her..
It was almost as though she had everything but something was actually missing and that was the fact that she had never experienced true love before from a guy and this really bothered Emily to a point that she started to have low self esteem on herself because she started feeling she wasn't perfect.
Emily is someone who falls for guys easily and gives attention to guys easily which actually makes her vulnerable to men atimes. Her first boyfriend broke up with after dating for 3 months. Dumped her and went ahead with someone else without considering her feelings
This really affected Emily and because of this she was exposed to a certain lifestyle by her friends in a bid to help her get over him. Emily was hurt for month but as soon as she started hanging out with friends she started opening up again. Her friends started introducing her to drinking alcohol, partying and the likes and soon enough Emily had gotten used to the lifestyle and also started meeting new guys which made her quickly forget about her ex boyfriend who broke her heart. She soon moved on with another guy who loved her so much but couldn't not take good care of her. She was with him for 2 years and after that she left the relationship because the guy couldn't really care for her the way she wanted.. And since then Emily couldn't get a stable relationship to call her own because at the end they will only want her because of the body and how beautiful she was..
She once met a guy who just liked her for her beauty and just wanted to show her off but didn't love her. This really hurt Emily's feelings
Another thing that made Emily find it hard to settle down with someone was the fact that she was still a virgin. She has never had sex before and poor Emily wanted to keep it that way but she couldn't because all the guys she always came across always wanted relationship with sex. But Emily was from a principled background. Though she had her flaws and her negative aspect but she made a promise that she would not be de flowered by just any man. This made it had for her to get a stable relationship because well most of men in her life just want to have sex and go their way while some even loved her but could not do without sex in a relationship which was actually difficult.
As time went on she decided not to bother herself about a relationship and she started adjusting to not even having a boyfriend.
One day On a Monday morning she was stranded somewhere and could not get a commercial vehicle to get her to her destination on time and so she was forced to book a ride. When the ride finally came she walked up to a cute guy who she knew from her work place but the guy didn't know her. She walked up to him and asked if he would love to join her in her ride the guy was immediately swept of his feet with Emily's beauty and physique and immediately said yes. They both left and got to their destination and from there they exchanged numbers. Emily's kindness swept him of his feet and he was all over her.
Emily decided to open up about her being a virgin and how she had made up her mind not to fall for anyone again because all the men that came into her life wanted just sex and she couldn't not agree to such. Finally they started talking and got really close and the guy promised her he will be patient enough till when she is ready but deep down Emily is still so scared because she feels like he can leave at any moment.
What do you think ? Do you think she should trust the guy and love him completely ?
Do you think this is the true love she has always longed for ? Stay tuned for what happens next………….
Reader insights
Be the first to share your insights about this piece.
Add your insights