Dear new year, I have a lot to get done, so let's plan it out
The year where creative projects are not on the back burner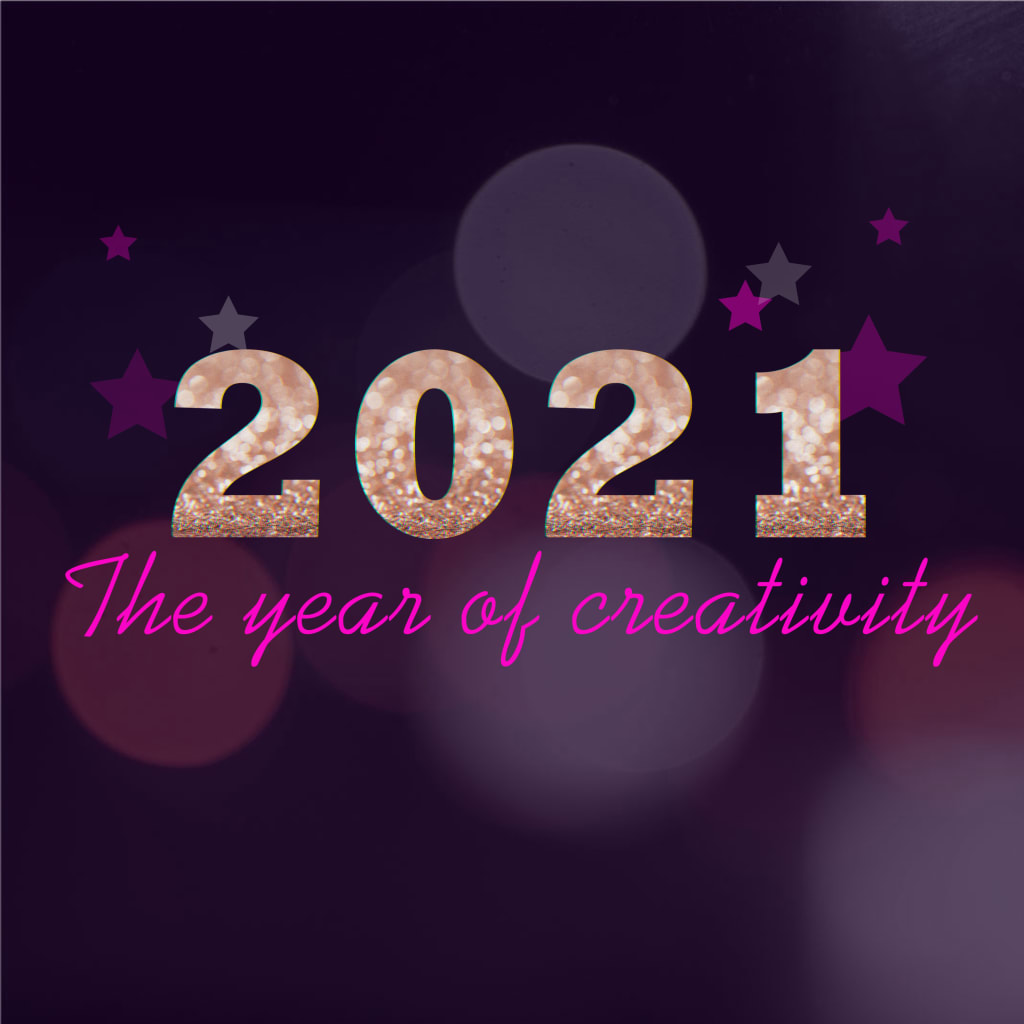 I've waited for this year my entire life- the year where I'm freshly graduated and choosing my own work. I no longer have to work long shifts to come home to assignments. Now, after and during my work-from-home shifts, I can get projects done that I actually enjoy! 2021 is the year for me to create and market my stories, music, and art.
The ideas I have are like a ton of loose papers floating around in my head. My New Year's Resolution is to get exceptionally organized. I know, you've heard this resolution time and time again, the cycle of promises made and broken. When I hear this one, I always think about cleaning out a room and saying I'm really going to keep up on it this time- it'll never get that messy and disorganized again! As life's tasks pile on during the year, New Year's resolutions gradually fade away. Meeting resolutions and goals is not the only point of a good year; the New Year also signifies appreciating the good days and the joyous moments ahead in one's life. A lot of people choose not to make resolutions or define their year by them because they are committed to living in the moment, no matter what moment it is. But this year, I am motivated to live by a routine of organization, wellness, and creativity.
Binders are NOT boring!
I'm not exactly known for being the most organized, but we see binders in so many different places. They serve a real purpose by holding the thoughts for us instead of relying solely on our naturally chaotic minds. I want visual materials that I can refer back to in order to stick to the productiveness I'm trying to create. I'm just going to take off with the planning! Google Docs has given me a decent start. I find excitement in the thought of keeping outlines of my goals for the year and planning out each month to the best of my ability. I definitely want to plan and plan ahead.
Music:
I want to master my skills in music theory, recording, and performance this year. My plan to achieve that goal is to read and watch tutorials about music theory and recording.
I've also been working on my book of lyrics for the past couple of years, and this year I'm going to finish it.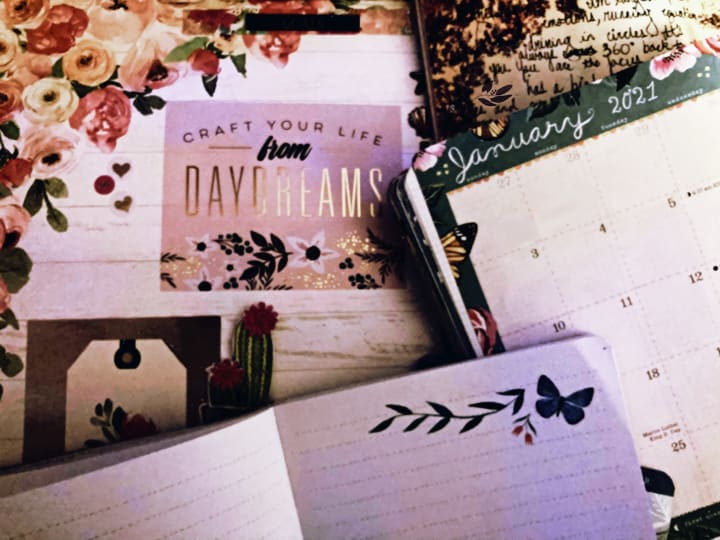 Writing: My writing binder is not going to be a huge compilation of my own writing and the endless plans I have for it, but an outline of stories I'm working on and where I want to submit them. I'll do this for blogs, short stories, novels, and contests. Random Fact About Me- I love writing in notebooks to brainstorm my ideas.
Household: Whether you're living single or with a family, a household system for the basics would make grocery shopping and holidays go more smoothly so I don't have to rush to get everything together like I normally do. This year, I want to easily keep track of what regular items I'm out of. A more exciting thought is purchasing decorations for the holidays and practicing my hosting abilities!
Reading, watching, and listening
Another resolution of mine is to read, watch, and listen to subjects I'm interested in. This is the year of self-teaching for me, from wellness to business.
Last thoughts on the New Year
2020 was a year of hard concentration for me between finishing my B.A. in Communications, starting my website to be a map of my work, and releasing my first catalog. I liked the experience of creating a catalog for my business and will definitely do it again, this time including the stories of other entreprenuers so it is more of a magazine. This year is all about starting my business and growing as a creator. And yes, I already have plans for 2022.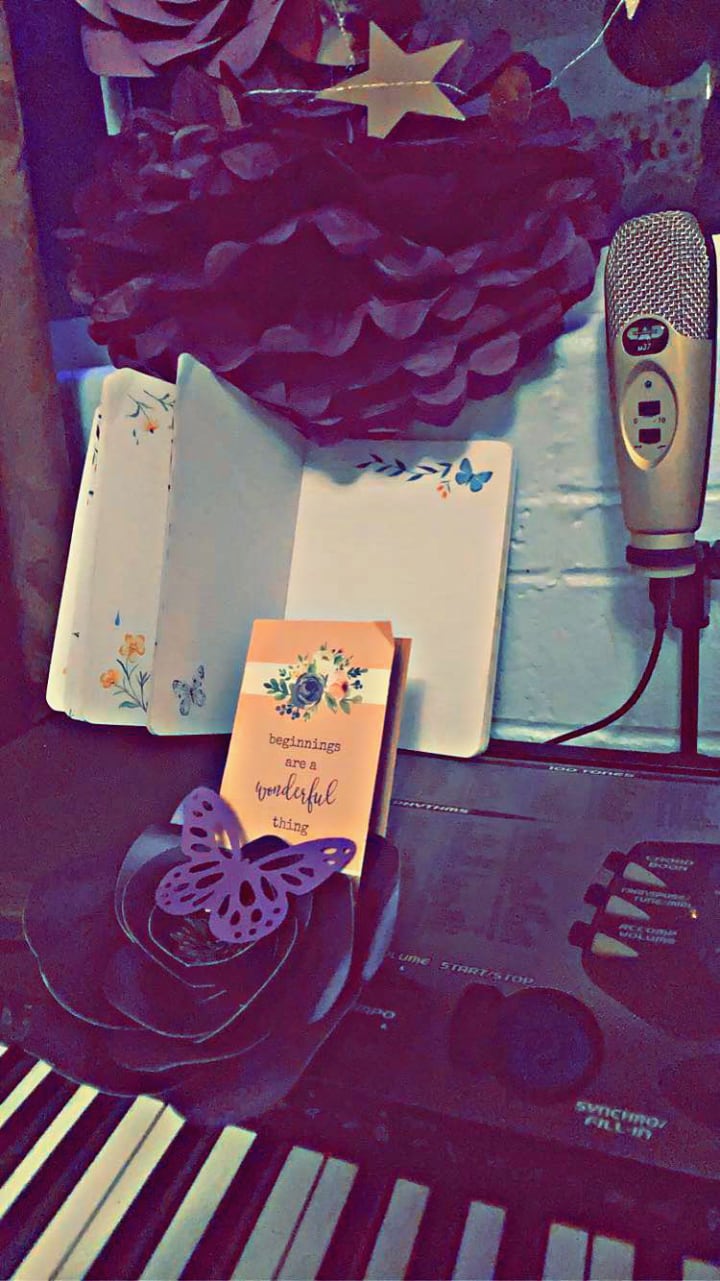 About the Creator
Starlight Tucker creates works of fiction, music, and art. She has a BA in Communications and will graduate with an MFA in Creative Writing in February 2023. Connect with her on social media @StarlightTucker
Reader insights
Be the first to share your insights about this piece.
Add your insights