The secret to living well: be creative!
Staying focused
Do you find your fitness compromised in your busy schedule? I sure do. The more fast-paced your everyday life is, the more your self care gets put on the back burner. The more chaos we face, the more exhausted we feel. You just want to grab something and get back to work. Sometimes we feel like we kind of want to get up and move around, stretch, but then we decide we'd rather just keep sitting, keep working on the long papers, keep contemplating all of our tasks, keep sitting in stiffness.
I encourage you to take productive breaks to refresh your energy. When can you read or listen to something uplifting? When can you relax your body to relieve your mind and work more efficiently? When can you take a short walk? Personally, I stretch in the morning, take a short walk at lunch, and read before bed. Those habits stick with me even when I have a fast-paced schedule. I find days that I can truly dedicate to fitness, healthy recipes, and keeping my life organized.
Independent Fitness
People do not like the gym for various reasons, such as the time and energy it takes to gather our supplies, drive, and actually get there.
How do you feel about exercise? Does the word make you think back to your struggles in PE when you couldn't keep up with anyone? Does it make you think about heat, pain, and soreness for days after? If you relate to these statements, find activities that can fall under these two words: fun and easy. Dancing, hula hooping, tossing around a ball, and playing with the dog will all keep you moving and feeling good.
Fast Builder Limited is filling the need for guided exercise routines outside of the gym- the need for easy access to independent fitness options. The apps are most compatible with cell phones and Apple products, but can be screen mirrored to Fire TV. Following the animated trainer is like being in a fitness class. My application of choice is 7M Women, and here's what I enjoy about it: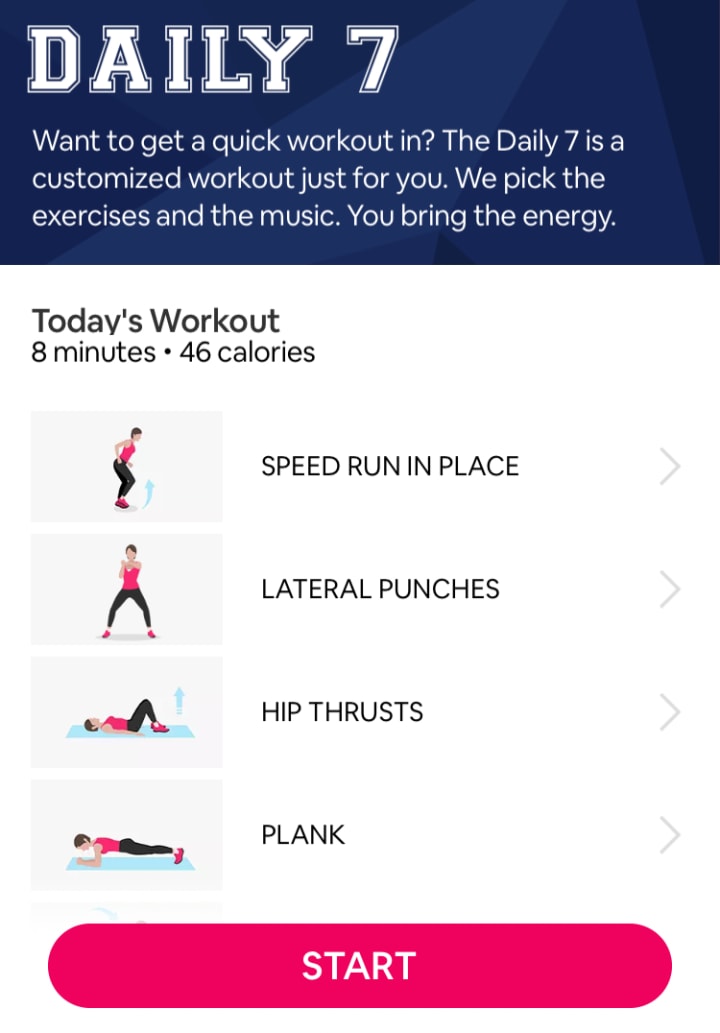 -You are met with a motivating quote and Daily 7 routine when you log on. The Daily 7 is meant to be your minimum for the day- just 7 minutes. You will need enough space to sprawl out and have a yoga mat for some of the exercises, but not for others. I would recommend doing the Daily 7 early in the day. If you don't have enough space, just modify the exercise the best you can.
-You can choose a category of workout you feel like doing or a program that sounds like it fits you, whether you are a beginner or advanced. A few in My Favorites section are Better Back, Easy Warm Up, Night Stretch, and Deskercise, which is a routine specified for long days at the office and doing homework. Each routine outlines the amount of exercises, minutes it will take and calories it will burn.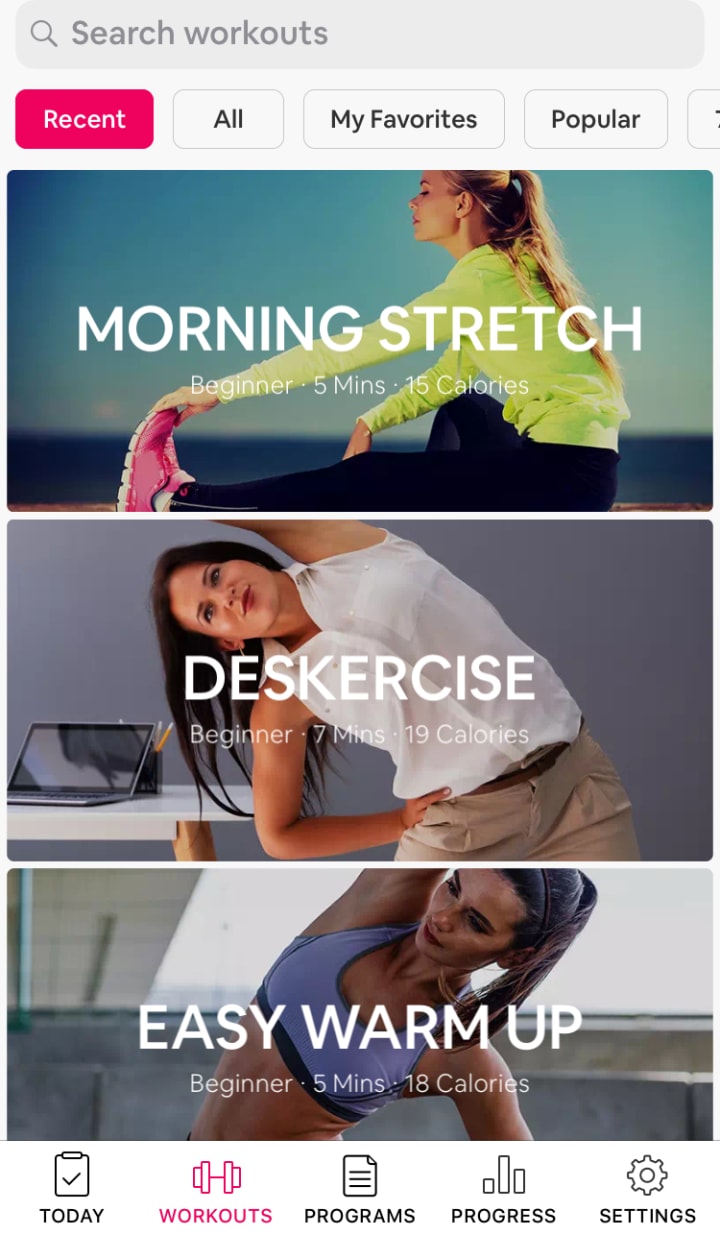 -The Programs section is worth exploring. The names of the programs generate curiosity: Couch to Fit, Intro to Fitness, New Year Restart, 30-Day Weight Loss, Booty Bootcamp, 6 Week 6 Pack, Curvy & Sexy, Full Body Recomp, and 12-Week Heart Booster. Each has a timeline of the number of weeks and total workouts, duration, tips and cautions, intensity level, music and a nice quote. The app prevents you from moving onto the next day so you build the habit of logging on daily for your Day 2 class.
If you want to do more than one class a day, just choose a different program. Like in person classes, you can't tell your yoga teacher to keep going- you have to show up to a different class, go back to your own choices of workout, or call it a day. If you want to keep working out after your Day 1 class is finished, choose a different program or go back to the workout routines page.
Fast Builder Limited promotes that only 7 minutes of working out a day is helpful to you. These apps are for all levels of fitness and daily routines.
I have also found counting steps to be motivational, and remember, walking or running in place counts! As an ending note, go outside as much as possible. I get my steps in running or walking around my back yard. Being productive with outdoor activities will keep your mind away from the fridge and your body moving.
Focusing on healthy eating
We love the easy food that doesn't take a lot of preparation. We don't want to give up our guilty pleasures, nor interrupt our hard work with meal prep, and we don't want to feel hungry while we're taking care of responsibilities. Then within all the stress, the cravings begin to feel unbearable. Habits are tough to change. Combating these issues is one of the biggest roadblocks to nutrition, so here is what I found to help:
Motivational Reading
Find something you want to read and take notes on everyday. Notetaking by hand helps the concepts stay put in your head. When you have a craving, you can look back at these notes as power thoughts. I used to think power thoughts were just silly and wouldn't make a difference at all, but surprisingly, they do!
I recommend buying a couple of hardcopy magazines on healthy recipes. Magazines are nice to have to get a break from staring at a screen all the time, and I find it peaceful to just sit back and read about healthy food that looks good. You don't have to subscribe, just get one or two that appeal to you. It doesn't have to be one of the magazines you see at the doctor's office- it has to be one that you are genuinely interested in. A magazine is a compilation of ideas that you don't have to seek out yourself.
Explore books, magazines, bloggers, Pinterest and MyFitnessPal- set a goal to read and take notes on something every day.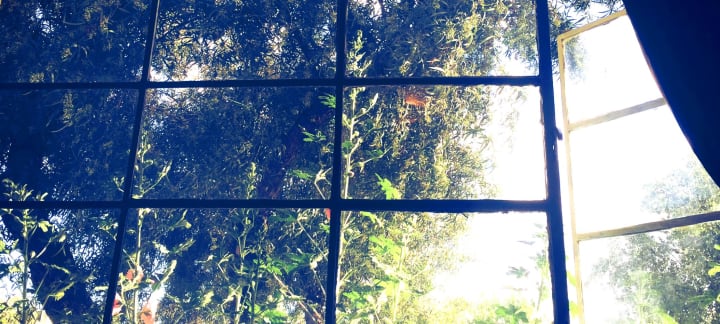 Stay Uplifted
Positive self-coaching is real. One of the most valuable lessons I learned is don't buy every thought that comes into your head. The I can't lose weight, the I don't know how, the I hate doing this! Living your healthiest life can be a frustrating journey. What are your top three reasons for wanting to live your healthiest life? Number one should be the quality of how you feel physically and mentally. We can both accept ourselves with all of our flaws and keep trying to be as healthy as possible. Replace that worn out feeling by watering your mind with good thoughts and finding new activities. Taking on a new hobby is a great way to feel refreshed and revived. The fact is, emotions will get in the way of what we want to be doing and what we should be doing. It is critical to practice mental self-defense. Defend against your cravings and stress by having a set game plan. List your options for what to do when you have a case of the munchies. Argue against your toxic thoughts with healthy internal dialogue- I promise it works. Keep your mind occupied, and keep moving. The secret to living well is creating a system that works for you. If you enjoyed this article, check back to see what more I'll write about wellness.
###
About the Creator
Starlight Tucker creates works of fiction, music, and art. She has a BA in Communications and will graduate with an MFA in Creative Writing in February 2023. Connect with her on social media @StarlightTucker
Reader insights
Be the first to share your insights about this piece.
Add your insights