Bullet Journaling 101, but from a Beginner
This is everything I've learned so far about bullet journaling!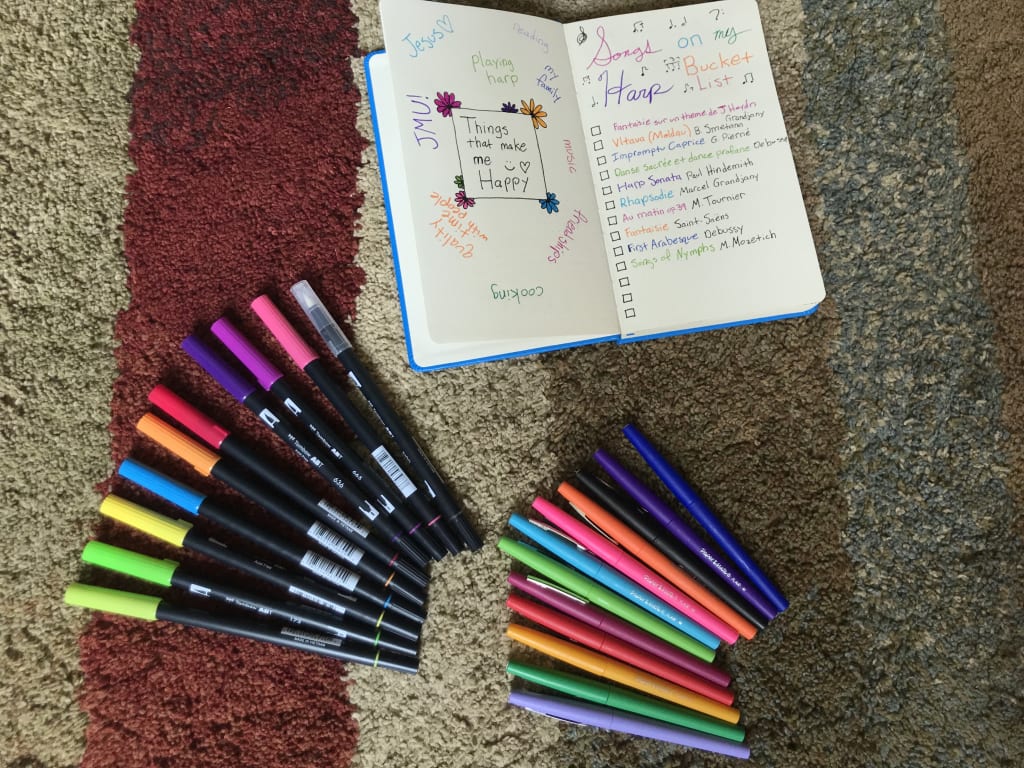 I've always admired people who have beautiful handwriting, are super artsy, seem have their lives together, and usually they bullet journal. Go figure. If you don't know what a bujo is (bullet journal for short), it's basically a planner/super artsy book that people use for literally whatever they want. It can be filled with beautiful pages with inspirational quotes surrounded by artwork, or a monthly layout that included a planner, calendar, mood trackers and habit trackers, etc. Anyone who has a bujo will tell you that it can be whatever you want/need it to be, it's your journal, so be yourself when writing in it.
That's all fine and dandy, except I REALLY want to be one of those previously mentioned "artsy put-together" people who have perfect calligraphy skills and can draw/doodle anything their heart desires. So, I bought a dotted notebook from Walmart, along with some bujo professional recommended pens, and got started. Oh boy I should've practiced cursive more when I was little, I stink at it!
I wasn't going to let my horrible handwriting phase me though, I was inspired to get better. I began with an easy front page that I saw on Pinterest, "things that make me happy," and I wrote the answers around the little box I created. Ok, off to a good start, haven't dived into any calligraphy or drawings yet, let's do a bullet list next. Great, what next? I delved into Pinterest for list ideas, or just inspiration in general. I now had a "books read in 2018" and a "doodle here when bored page."
Doodle page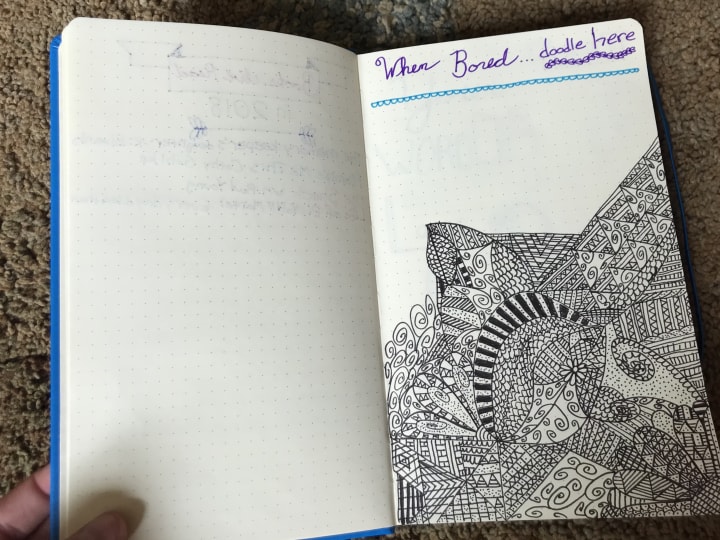 I decided now was the time to try a quote, so I picked a favorite Bible verse and began what you might call, a creative interpretation of the words. One thing I began to discover was that my writings/drawings were showing through the pages behind them. My only option was now to write only on the right side of the pages so my art wouldn't look even more horrendous.
First attempt at writing a quote/verse.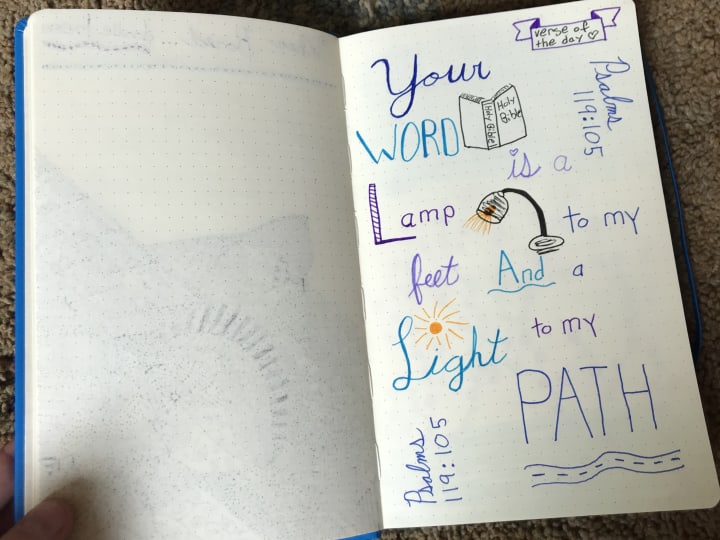 After I wrote one more attempt at a quote, I was getting disappointed not only because I hated my handwriting, but also because I was running out of ideas of what to write next. I put my bujo down for a couple days and lost interest. A few days later I discovered on Pinterest the idea of using a bujo as a planner. Now, I've never been able to keep a planner, I forget about it or forget to check it, and I always put my events in my phone. But, since I didn't want to give up on my journal yet, I began a May layout. To my surprise, it wasn't that bad! In fact, I was pretty pleased with the result! I added a mood tracker on the next page, and then weekly layouts after that. I got so excited to fill it in with my events and soon enough I had also drawn out my June monthly layout!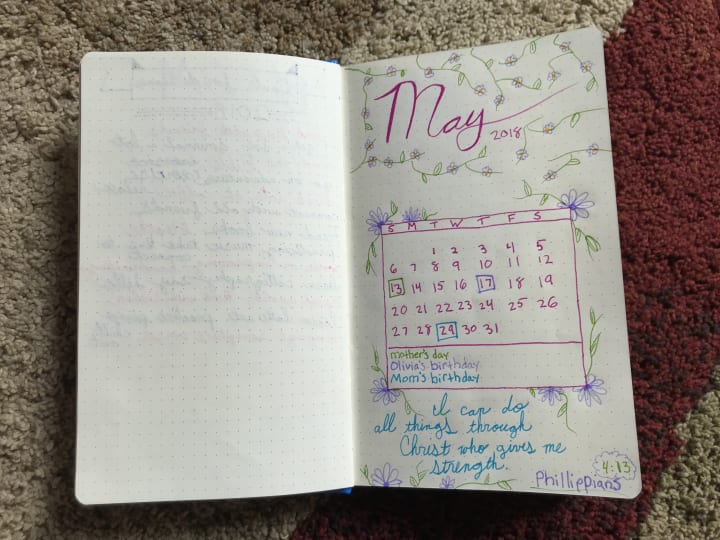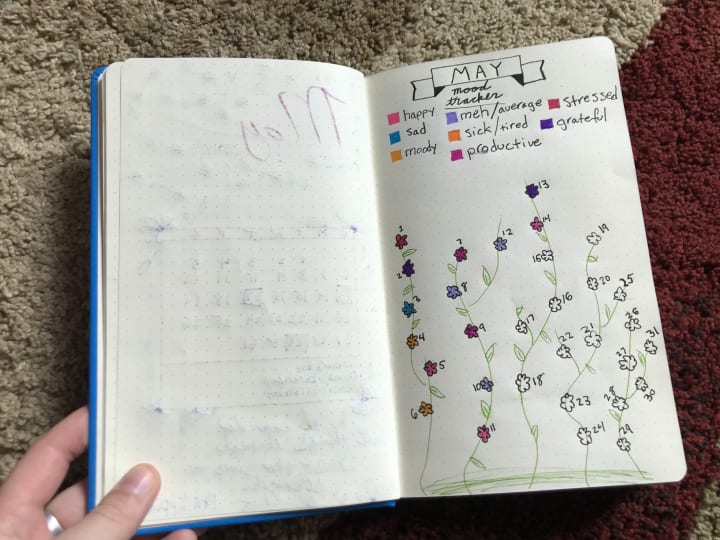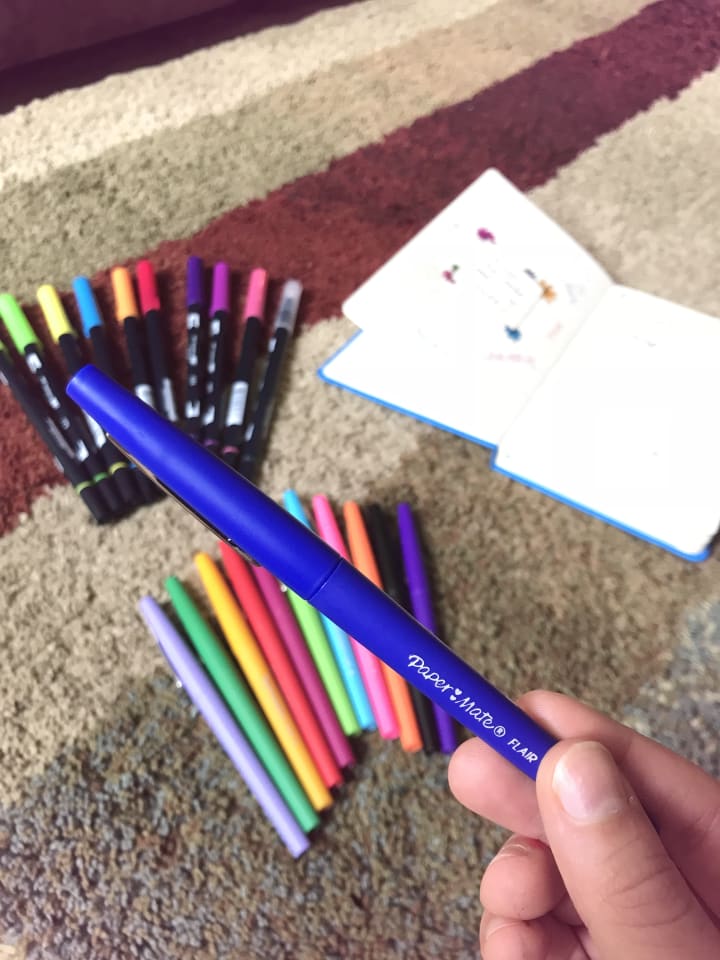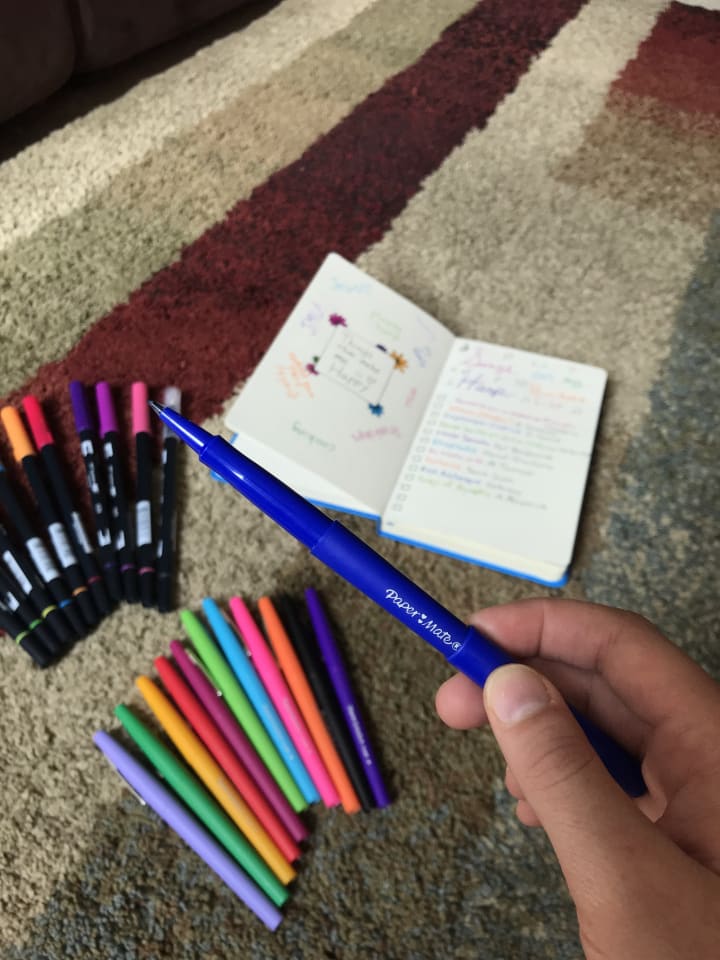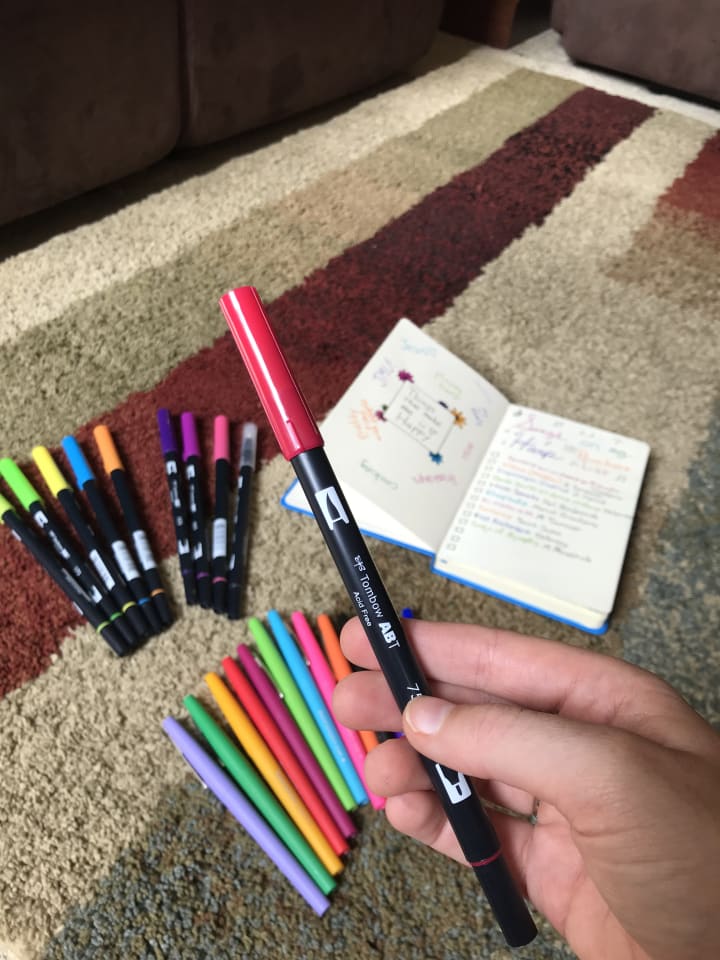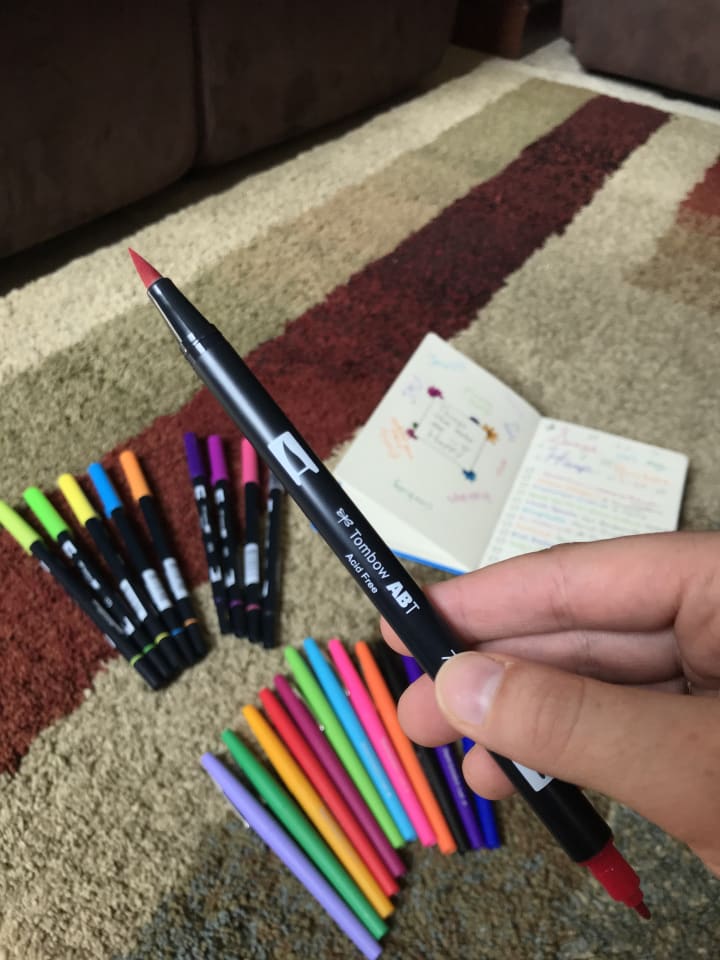 how to
About the author
I love Jesus, I'm a harpist, student at James Madison University and I'm an avid reader, lover of coffee, crocheting and knitting, and trying my hand at creative writing.
Reader insights
Be the first to share your insights about this piece.
Add your insights