Best Marriage Self-Help Books to Get You Through It
These are the best marriage self-help books to guide you and your partner through the worst moments.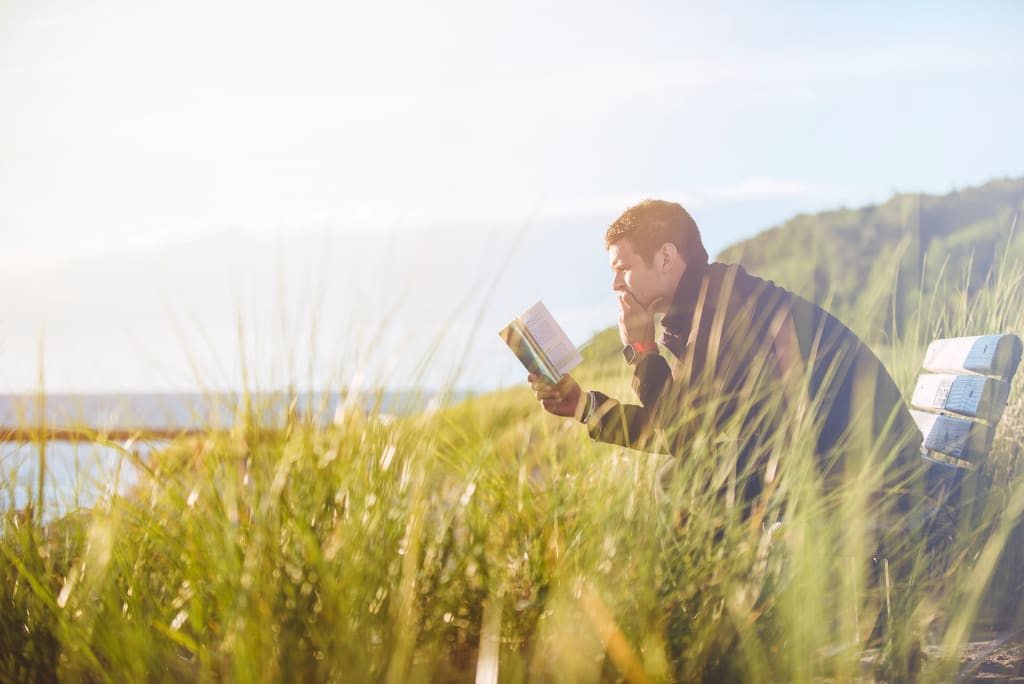 Marriage isn't easy. Either you were recently married or married for 40 years, there will definitely be times of disagreements and quarrels, but they're all 100 percent normal. All couples fight. Arguments are bound to happen in a relationship and honestly, if you and your partner never argue or disagree over something, then something might be wrong there.
Aside from that, quarrels are normal in every relationship, because both partners have different perspectives on things. At this point, the two of you would have to work it out. But arguments don't immediately mean divorce your partner. The whole point to a relationship is getting to know each other, equally working things out, and grow to love each other every day. But if you're having difficulty understanding your partner and meeting half way, there are books that revolve on the topic of marriage and everything that falls under it like figuring out arguments, managing disagreements, etc. If you're thinking of looking more into it, here are the best marriage self-help books to help you and your partner through the worst moments in marriage.
While this book was originally published in 1988, it still successfully helps millions of couples into achieving better love, support, and an overall satisfying relationship. Author Dr. Hendrix manages to eliminate all negativity within the couples' daily interactions and balancing out disagreements so both persons meet half way.
Dr. Hendrix himself and his wife Helen LaKelly Hunt have originated Imago Relationship Therapy, which is a healing process for all couples and parents. The two have been educators as well as therapists for more than 30 years and their work has even been translated into 50 other languages to help those to balance out their marriages.
Among the best marriage self-help books, this book talks about communication: the importance of it and how to communicate better with your partner. The two authors guide the couples into communicating properly without suddenly breaking into an argument.
While this is one of the more tough aspects in most relationships, this book perfectly pinpoints what each person is doing wrong in the relationship when it comes to communication and how to fix it. This also goes for avoiding the sudden decision of a divorce, since most divorces offer from lack of communication.
This is a major topic among marriages—women working. Among the best marriage self-help books, this is a fantastic marriage counseling novel on how to accept the woman working in the family as well as balancing out family duties. It's the perfect book to improve family relations.
From caring for the children to doing daily house tasks, this book can show both persons in a married relationship how to manage both partners working and still maintaining a happy and healthy family. This also shows how to fairly split chores, manage the financial aspect of the relationship, and, of course, quality time with the family.
Just like how seasons have different feelings and transitions, so do relationships. As for one of the best marriage self-help books to get for you and your partner, The 4 Seasons of Marriage breaks down every moment in a relationship like seasons.
For summer, it's all about comfort, bliss, and relaxation. Winter is dissatisfied, discouraged, and certainly feeling disconnected. Spring shows emotions of openness and hope. Yet, autumn shows signs of negligence and uncertainty. There are challenges in each, and author Gary Chapman helps make summer all year round for the couples. This is also one of the more useful books for a healthy relationship every couple should read.
If you want your healthy relationship to last, like the majority of couples, A Book for Couples by Hugh and Gayle Prather is the perfect read for you and your partner. There are complications in your relationship and it's normal. But don't split because of a minor disagreement.
While this book is certainly one of the best marriage self-help books, it can guide your relationship the right way and avoid splitting apart because of miscommunication. Meeting halfway, communicating properly, and seeing it from both perspectives is what this book can show you and your partner.
Affairs are one of the main reasons for couples splitting apart, because they can ruin not only the love within the relationship, but the person's identity. When the other partner has an affair, it can literally ruin the relationship, but it doesn't have to. The State of Affairs can show you that affairs can open a doorway to a new marriage, but with the same person.
As one of the best marriage self-help books, this book guides couples into turning affairs around and finding love within the couple. Communication plays a large role in this book, too, and it's also an important aspect when it comes to sudden affairs. Figure out how to deal with affairs within your relationship with this amazing book.
There are numerous couples today that file for divorces without giving their relationship another shot. Try to find hope in your relationship with one of the best marriage self-help books—I Don't Want a Divorce. Some couples file for divorces over minor incidences and it's only making matters worse. Rather than jumping to a divorce, it's best to figure things out with your partner, and this book is the perfect counselor to do so.
If you and your partner are on the edge of filing for a divorce, don't go any further. Most complications in a relationship can be turned right around, broken down, and build a brand-new, healthy relationship from the mistakes the two of you have done in the previous one. A divorce shouldn't be your next solution, there are numerous solutions to lean towards and this book can show you all of them.
Many newlyweds don't realize how difficult marriage is until they're actually married. Yet, almost every married couple go through this. There are arguments over children, money, sex, and much more that are explained in this amazing book. Many newlyweds who are in an argument with their partner believe that they either married the wrong person, weren't ready for marriage, etc., and this book is the answer to many of their questions.
Author Laura Taggart is a licensed marriage and family therapist who provides tips, relationship advice, and explanations for the majority of disagreements in relationships. She also examines the real expectations in a marriage and how to find the right solutions for all disagreements and arguments.
Here's another great marriage book for newlyweds among the best marriage self-help books—First Year of Marriage. If you're feeling overwhelmed, alone, unprepared, and just ready to file for a divorce, this book can turn all of your thoughts around and start enjoying your marriage and relationship with your partner.
Being a newlywed is tough and there's a lot of struggles that comes with it. From finance to sex, children, and daily chores, this book is here to guide you and your partner through it all while still meeting halfway. Don't second-guess your marriage, make it work with your partner and start enjoying these days as a married couple.
Last on the list of best marriage self-help books to consider reading to help your relationship is this one by Eli J. Finkel. He shows us not only how much better marriages are today compared to the early eras, but how to work out any complications in your relationship with your partner.
While this book is perfect for both newlyweds and those married for years now, this great book can help guide you and your parter out of any negativity that's been building up in the relationship. To properly communicate, balance things out, and avoid splitting apart, this book can save your relationship.