A Visitor From Heaven
Our Guardian Angel Hears Us Pray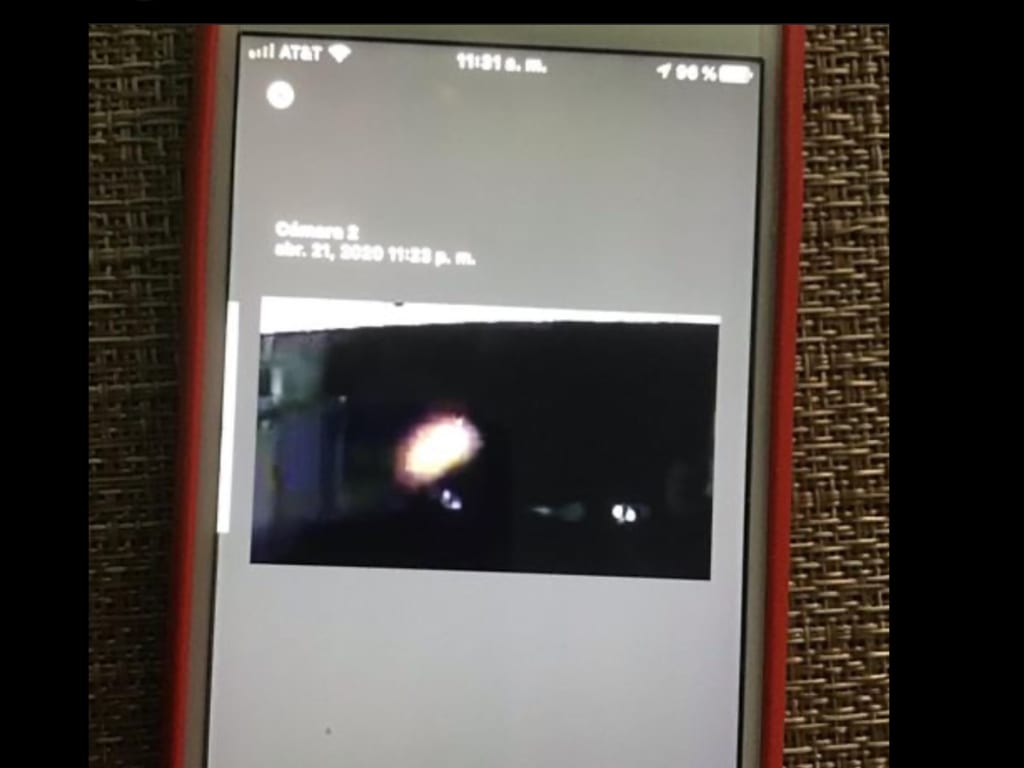 At the beginning months of the pandemic 😷 that happened last year in 2020.
It seemed as if the world 🌎 had undergone some type of unforgiving human experience filled with ongoing painful conditions like oceans 🌊 of waves crashing into the dark blue sea.
To the point, of being lost forever like a sunken battleship 🚢 in the midst of war.
Soon we were about to come face to face with a mysterious enemy that would release a massive headache of despair and grief.
Because a huge black hole 🕳 filled with emptiness started to create some degree of an overwhelming feeling of displacement.
As a matter of fact, unsettling emotions drove persons into a severe state of depression or never-ending loneliness.
Eventually, there would be chaos throughout the entire world.
At first, I remember not believing it.
Seriously I thought 💭 it was a terrible nightmare from hell or a made-up story.
To be quite frank, it became unclear to me the magnitude of what was happening.
In reality, rumors were already circulated by YouTube influencers in early January of 2020, who began to report from a place known as Wuhan that is located in Central China 🇨🇳 and is the capital of Hubel province which later on will be the center of the coronavirus outbreak ever known to mankind.
And yet, days passed as everyone on all social platforms, news, podcasts, and the radio 📻 was reporting on a daily basis how the virus is actually a respiratory disease that is extremely contagious.
The air as you and I know it is now contaminated.
Suddenly a heavy dark menacing cloud was hovering among us, especially in the air that we breathe.
However, the worst part of it all is the general public would not be notified until two months later.
Out of nowhere, on Friday, March 13th the President of the United States 🇺🇸 announced we are in a state of emergency.
He confirmed it was a type of virus 🦠 called COVID-19.
The terrible nightmare from hell became real as it kept spreading rapidly like a wildfire 🔥 in the woods that only continued to escalate fear as one by one people were being infected.
Regardless it was impossible to contain.
Hospitals 🏥 immediately turned into a hot zone area of patients overcrowding nonstop from right to left.
In fact, there were not enough beds 🛏 or ventilators.
They were desperately needed in order to save lives.
Apparently, these respiratory machines give support to both the heart ❤️ and lungs 🫁 that stabilized a patient's condition which then allows the body to have more time to fight off COVID-19.
In addition, the medical ventilators/machines work in pumping oxygen into your body.
Without them, many patients cannot stay alive.
The worst-case scenario became true as people were dying not just in the hospitals but around the world.
On top of that, the number of cases increased on a daily basis.
I mean, nothing could stop it!
Somehow this virus had a mind of its own.
A life-threatening crisis such as COVID-19 had intensified because it put everyone at risk, especially more the first responders.
A close family friend says, "It's so exhausting going to work every single day. I don't know how much more I can take it. Something inside of me is about to explode! But I must go on. You see I took an oath to help the sick. It's my job no matter what. So please take my advice stay home!"
At first, I could not grasp the idea of what he meant by that.
To begin with, being a first responder ⛑ day and night, night and day were taking a total on him. I can see it in his eyes this virus showed no mercy for anyone that crossed its path.
Not until now, I didn't realize the severity of the problem.
Because the harsh reality of it all was COVID-19 cases were definitely on the rise!
Truthfully the virus doesn't care who you are or where you come from.
As far as I know, a scary monster kept taking the lives of innocent people everywhere you turned.
I can tell you this much, the virus unleashed an eerie howling with uncontrollable forest 🌳 winds of sheer terror as it grew stronger and stronger as days went by.
More than one can endure efforts for containment were to no end.
Sadly enough hope was just nowhere to be found.
Our planet throughout the first year of the pandemic continued to suffer.
This type of catastrophe did not only grow alarming but showed no signs of going away.
Even though, scientists 👩‍🔬 worked around the clock to find a cure in creating a vaccine 💉 to help prevent the disease from spreading.
Let the truth be told, it would not be available until next year in February 2021.
Meanwhile, time does not stand still because the deadly virus had already taken the lives of so many people.
Be that as it may, our faith was going to be put to the ultimate test.
Rather you are a believer or non-believer.
The world needed a miracle.
I think more than anything it is very important to let God know he is not forgotten even if, it meant the world was now coming to an end.
That being so, my family and I started to pray 🙏 every night during the first weeks of being quarantined, especially in our darkest hours for God to hear us.
At long last, one late evening on April 21, 2020, at 11:33 pm our home security system captured on video a beautiful image of something that we believe to be an angelic being.
Not only did a guardian angel 👼 come to visit from heaven, but there is no doubt in my mind that God heard our prayers.
As a matter of fact, it brought us closer as a family.
Even until now, as another year goes by.
We still continue to pray not just for ourselves but for everyone around the world.
In particular, those who had to go through so much pain and suffering in being infected by COVID-19 and survive or have lost a loved ♥️ one due to COVID-19.
healing
About the author
I was born and raised in Los Angeles, California. I write about characters who are problematic but solve their problems as the storylines are developed.
Reader insights
Be the first to share your insights about this piece.
Add your insights