The Experience
In the emergency room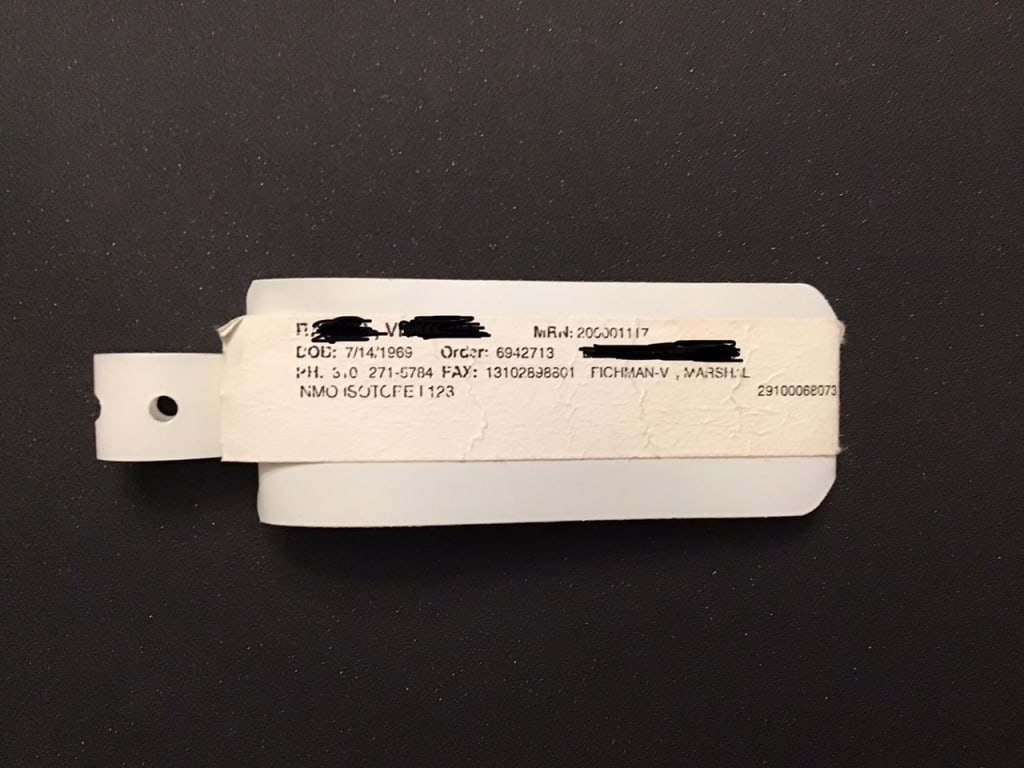 The emergency room is an experience.
It has interesting sounds and noises that come from all directions, especially in a narrow long part of the hallway to my hospital room.
The walls are decorated with soft faded pastels of a lavish garden with a lighter shade of green in the background, which is hiding a water-loving Golden Willow tree that portrays a glorious image of hope and serenity as the leaves appear to curly on its narrow branches, which make-up a solid crest.
The pure essence of tranquility in the room is not able to somehow comfort my restless soul or mind.
For some reason, it becomes very clear how time does not stand still as it shows no remorse of any kind, while I lay here feeling completely numb with my own disturbing emotions that are racing against it.
Earlier in the day, I had plans to spend time with my then-boyfriend Joseph going to Redondo Beach but of course, this was not meant to be. All I can remember is my physical strength within my entire body became gradually weak and fragile. During the morning of that particular day, I can feel the lack of control starting to prevent me from doing anything, other than to be calm and go back to sleep with the hope of it getting better.
No such luck.
After a restful sleep, I decided to take matters into my own hands by rushing myself immediately to the nearby hospital at once. I realized my unexpected journey was going to begin here as I waited impatiently to be seen and treated. Suddenly I am a new patient, who has been admitted four hours ago. My mother sits reading one of the Good-Housekeeping magazines' the nurse kindly provided for her to read. She does not say much.
Hospitals' are a place of uncertainty.
The environment of the staff's mood or tone is at times pleasant but then it changes to being shallow-minded. This could be interpreted on what probably occurs in the midst of their academic training at medical school, as students are so ambitious to pass their exams with the hopes of accomplishment that perhaps one day they will find a cure for all mankind's infectious diseases.
At the present, I got tired of asking what time it is. Since it really doesn't matter because I don't think at this point I am going anywhere. My nurse gives the impression of having good intentions. She continues to take more unnecessary blood work every hour on the hour and gently smiles every time she is done.
I can feel my watery eyes forming a riverbank of tears, while I watch heavily my dear mother fall asleep. I understand now in this precise moment my whole world has been turned into complete darkness with loss and despair.
Nothing comforts me.
I feel utterly alone.
It's the worse feeling I have ever had.
All I can do is wait.
Later on, another nurse comes in to repeat the same questions and vital signs. She appears to be exhausted because her eyes have an ongoing flickering to them. I actually overheard her talk to the other nurse about how it's been a long night and she can't wait to go home to her family.
She even said, "Our new patient is so quiet and remains calm."
They nod to imply perhaps I am a good patient, who does not complain or yell like others that have a constant bad habit of pressing down the nurse button every minute. Those troubled patients cannot handle the reality of what is going on and want more than anything immediate relief.
I, on the other hand, prefer to dwell in my own misery thoughts rather than allow denial to get the best of me. Defeat is not an option just a minor setback. Be that as it may, my mind continues to be discreet in my hospital room as I try to grasp in comprehend the entire situation at hand, but it's simply no use.
I am either in a state of daze and confusion or lost in these four walls filled with only negative emotions in trying my best to make sense of this flustered matter.
Up to now, I must learn to endure the whole ordeal further as I keep waiting for the doctor who on duty to make the experience more challenging, as he contemplates back and further in rather tell me exactly what is wrong or prefers to wait for the neurologist to arrive with a better explanation on my diagnosis.
At any time, he finally decided to leave the room quickly, while gently placing his hands back inside his white lab coat pockets, but first making sure to put back my medical chart in the plastic box outside the examining room.
Apparently, the neurologist is not on duty this late in the evening.
He is on call and out of town at the moment.
This is what they keep telling me, not to mention Christmas is just around the corner, so it could be he's doing his last-minute shopping for family and friends. On the other hand, the neurologist probably needs to escape the ongoing cycle of the everyday hospital settings, which I think can be overwhelming.
Let's assume, he has already been informed that I am currently stable.
Therefore, he is not too worried or concerned about me.
And why should he be?
Maybe he thinks, I am just another patient who came into the emergency room. A patient that didn't try to seek help sooner and ignored the symptoms.
A patient that never took better care of herself because she never bothered to take full responsibility for her health, until it was too late then ended up here at the emergency room, at the wee hours of the night.
On the contrary, I go every year to my well-woman exam. In fact, I was told that everything was normal, so that's why I don't understand what is happening to me. It just doesn't make any sense.
And, yet, I am here weak and still fragile like a porcelain doll, who at any given moment will shatter into pieces because, for the first time in my life, I am a scaredy-cat in not knowing what to do.
My point, though, is it's not entirely clear, at least to me, what really happened in the morning the day of being admitted into the emergency room. Now looking back, I do recollect waking up as usual then noticing my right eyelid was drooping. I even rubbed it nonstop for about a minute or so. And yet, no sign of relief or improvement of any kind.
By that time, I decided to take a hot shower thinking it would get better on its own. Unfortunately, it remained the same.
Meanwhile, I can hear my parents eating breakfast at the kitchen table. My mother a while later came into my room, she noticed I was still lying in bed. Suddenly I stood up, as she looked at me frightened. Without delay, we both agreed not to hesitate any longer and go directly to the emergency room. For some reason or another, flashbacks as a child growing up came to me while driving to the hospital.
I always felt surrounded by a loving family in every way imaginable not perfect, but supportive as far as the eye can see. Before this happened my life was normal. I was working full time, going part-time to college, participating in many social events with family and friends. I even had a great serious relationship with someone special.
Abruptly my entire world collapsed right in front of my very own eyes on December 22, 2002. Because I ended up here on a cold winter's day in the emergency room. Nothing would ever be the same again. So I thought. Since being admitted I had undergone several types of examinations that needed to be done.
Afterward, I was diagnosed with an aneurysm in the left side of my brain. No one can ever prepare you for that moment that I had experienced. I was devastated when the neurologist arrived then came directly into my room to tell me the disturbing news. Somehow there and then I had no words of comfort that made me feel better.
Out of nowhere, I was trapped in a world of horror. Even as the neurologist tried his very best to explain what is happening, I was somewhere else. A terrible state of despair rushed over like me a ton of bricks. Minutes later, I tried desperately to stop thinking so negatively about the entire situation. Even though deep down inside the pit of my stomach, I kept feeling utterly helpless on my hospital bed, I laid there staring at the faded pastels on the wallpaper for hours' end.
Finally, a strong presence came over me, to start praying, while the neurologist continues to tell me more about my diagnosis. He insisted I needed to have immediate surgery the sooner the better. Either here or at a hospital that would accept my type of medical insurance.
After a period of time, he left my room, as I had no other choice but to dwell even further in giving up on life. I mean, I thought this was truly the end. Shortly after, a visitor came to see me. He was a priest who sat down talking to me as if he already knew me. Honestly, it was so long ago, that he never told me his name. I only knew that he was kind-hearted, as he took the time to converse with me.
He said, "I do not see what the problem is here?"
The priest smiled then continues speaking to me about life and God's purpose for me.
The priest said, "Do you not have faith, my child?"
I nodded towards his direction to indicate to him yes. The priest then blessed me and told me to get up this very instant and move on with my precious life. So I did, by mid-June of 2005, I had undergone surgery for approximately eight hours at UCI Irvine hospital. Straight away, I was taken to the intensive care unit for about 24 hours under observation then released the following morning.
To this day, I still have memories of the experience I went through. Looking back now, it gives me a better prospect or outlook towards my life. Twenty years later, I continue to be under the supervision of another neurologist named Tasheen Mozzafar M.D.
So far I'm in remission.
Nevertheless, the experience taught me a valuable lesson never under any circumstances take life for granted.
humanity
About the author
I was born and raised in Los Angeles, California. I write about characters who are problematic but solve their problems as the storylines are developed.
Reader insights
Be the first to share your insights about this piece.
Add your insights