5 Ways to Kill Boredom in the Office
It Is Not as Uncommon as You Might Think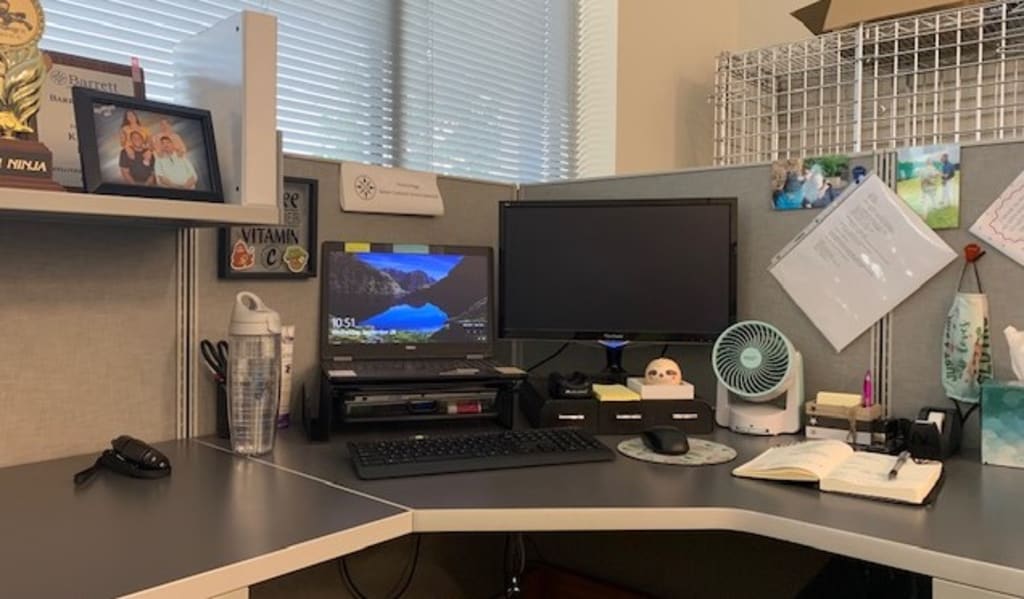 My Work Area for 3/4 of My Life
Boredom in the office is inevitable at some point in time during the workday. This is especially true when you have a workload that is very dependent on others. Working in the customer service field is no different, that is for certain. However, this is solely the responsibility of yourself to keep a cool head and not appear as you are bored for fear of being given a new task.
New tasks are good to a point. However, if you are given a new task when you have down time and then you get busy, the new task seems as though it is not quite as important. Trust and believe your superiors see that. There are a few things that you can do to help get through the rough patches of boredom while you are at work. Keep reading, you might latch on to one of them.
• It might surprise you as to how important your work area is to your mental attitude. If you are having a bored moment, then take a moment to either redecorate or clean your workspace. By cleaning and organizing your area, you appear busy, and you are giving yourself a new and fresh approach to your workload.
• Get your steps in! I am a huge fan of walking for your exercise if you work in an office environment. Walking is amazing for your mental and physical health. I do not go to bed until I hit 10,000 steps a day! So, a great way to get some extra steps in is to take an office lap or two when you have some down time.
• Make some changes, within means. Making some fun out of the office humdrum can be exciting. Update the font on your emails to make it stand out more or be focused on the season or upcoming holiday. Once you are done with that, doodle for a bit! Sketching or doodling on your downtime can help clear a cluttered mind.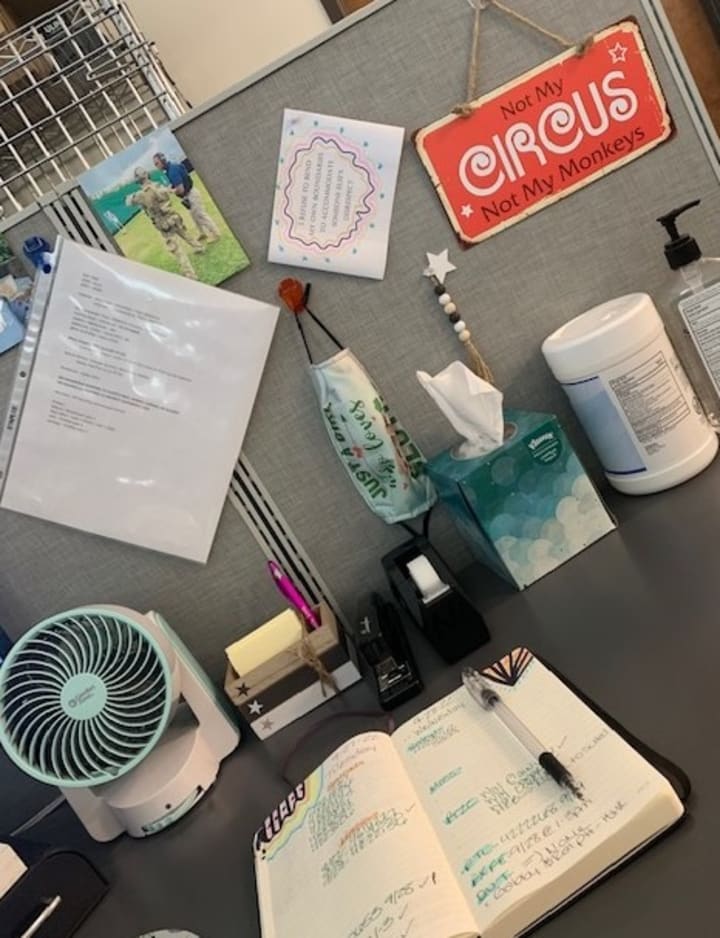 • Offer to help fellow coworkers, whether they are in your same department or not. A few things could happen out of this interaction. You may very well learn something new about your company and your job. Also, you may very well learn some new traits that could very well help you in future assignments.
• Music can help break the monotony as well. If your office allows you to listen to music on your laptop or use some earbuds; then take advantage of that option and put on your favorite tunes. There is nothing saying you cannot have your very own American Idol audition at your desk! At the very least you will be passing the time and still be productive. You might be surprised as to how much your get done with music in your ear.
Continuing to be a firm believer of enjoying your workspace and your fellow coworkers is what gets me through every single day. You must enjoy what you are doing otherwise you will grow bitter, and no one has time for that. Hanging family pictures, comics, or scenic views at your desk can give you a perspective that may be more positive than you have right now.
If all else fails and you are still not satisfied and are still suffering from extenuating boredom; maybe a career change is what is for you. There is nothing wrong with that either. The only thing that would cause it to be wrong would be to look for new career options at your current career; don't do that. That is just robbing time from one for another.
Until Next Time; Kristina
#KristinaWrites
About the Creator
I love life & everyone in it! I have realized what I really want to do with my life; Write!
So, I'm an Ghost Blogger, Content Writer & Generalized Creator based in Texas and I write about...Life!
Follow Me: Facebook
Website: KristinaWrites
Reader insights
Be the first to share your insights about this piece.
Add your insights