10 Life Lessons You Can Relate With
Life lessons that can be felt by all in this era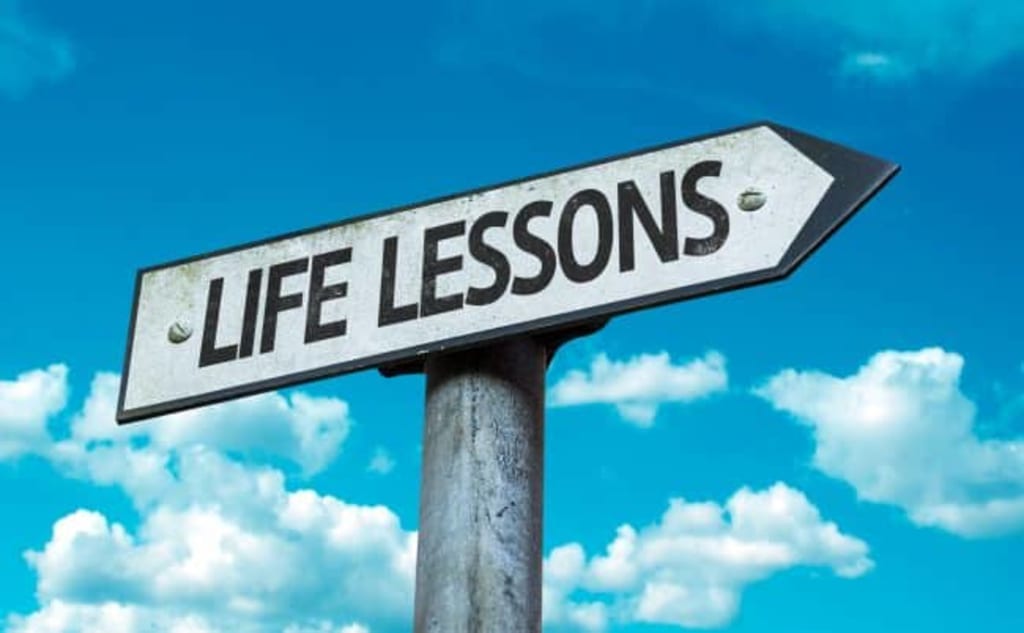 Your attitude toward life reveals a lot about who you are. Our personality is connected to what we believe and on what we believe.
Some people are content to coast along, hoping to arrive at their destination and know what to do when the time comes. Others, on the other hand, make active choices to grasp who they are and what they want, as well as to develop goals that will keep them on track.
However, learning to cope with the lessons that life has to provide is an important element of living a successful life.
Here are 10 life lessons that will occur to us. There might be many others which we will discuss later but for now I starts with 10 listed below:
1. You are always constructing your own reality. Your thoughts create your world, therefore never underestimate your power. What you believe you become, what you believe you attract, and what you envision yourself becoming
2. Preparation is a necessary step toward success. Failure is always a path towards success if you take failures as lessons and not as last step. Being completely prepared might be defined as success.
3. Those who rarely make mistakes are less likely to discover new ideas. Mistakes show that you're attempting, creating, exploring, and discovering new things. Every happy ending, every fulfilling life, requires mistakes. We often associate mistakes with doing something wrong, yet they actually indicate that you are on the way of doing something right.
4. All you have to do now is keep walking when you're in the right direction. If you're fortunate enough to know what you want, you may put your passion to work and enjoy what you do every day. Keep exploring if you're still trying to figure out what you want. In any case, be persistent and determined.
5. Every day, be grateful, since gratitude is the source of great power. The most powerful force is a grateful heart. Turn your attention toward gratitude and thanksgiving because that is where your gifts, strength, and power will be found.
6. Boomerangs are your thoughts. What you send on to others is what you will receive in return. Tit for tat.
7. What comes out of your lips defines you more than what goes in it. The way you speak and what you say have influence. Speech empowers us to create or destroy. On one hand Hitler is an example and on other hand you can also take an example of Mahatma Gandhi.
8. Your first steps towards your goal may not be the confirmation for success but your first step is a complete level 1 towards success. Then only you can step on and on and more level to achieve.
9. Make yourself indispensable, and you'll always be in demand. Learn if you want to feel accomplished.
10. Knowledge has no ending. whatever knowledge you possesses is not complete or it is not the end of it. The more you grow the more you get knowledge than previous.
I hope you guys have already felt my own life lessons and connected with yours. You might have experienced all these or some might be soon be experiencing. I have a lot to point but it will be chaos in one post. So, I will break my points part by part on regular basis. I will always come up with what I got.
And whoever you guys are, irrespective of country and religion, may god always bless you and your family.
Thank you!