11 Wedding Planning Apps You Need to Try
Getting married is stressful enough without worrying about the logistical details. These handy wedding planning apps minimize the frustration, allowing you to focus on your special day.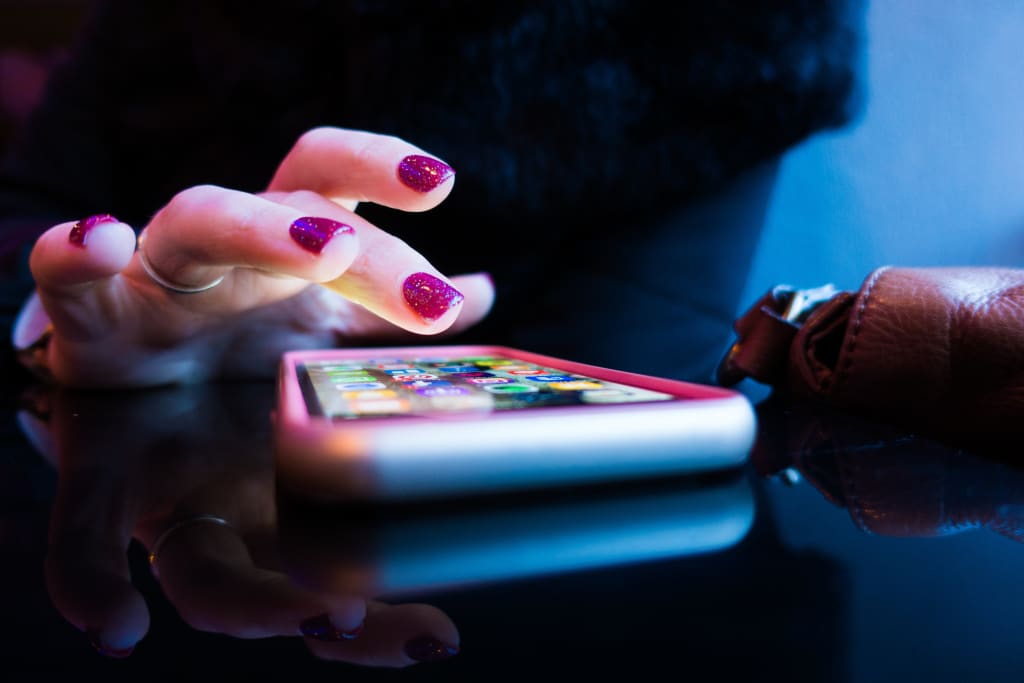 Getting married is a chore. Sure, you get to spend the rest of your life with someone you love, but just imagine the headache that goes into planning the big day. So much can go wrong, from the minister being late, to the groom's pants not fitting, to a forest fire breaking out on a road leading to the venue.
Thankfully, modern technology means you don't have to call off your wedding just because of some logistical mishaps. Here are some of the most useful wedding planning apps to make planning your wedding as easy as a walk in the park.
The Knot Wedding Planner app is one of the most powerful and versatile apps on this list thanks to a customizable checklist and an expansive list of recommended vendors and venue locations. Another key feature is a unique style quiz, which deciphers your vision and connects you with the resources to make your dream wedding a reality.
For the eager among us, this app also incorporates a wedding countdown, allowing you to watch the seconds pass you by as you prepare for the beginning of the rest of your life.
This free wedding planning app offers a multitude of resources to bring your wedding vision to life. This app by Hitched provides help for every step of your journey from the day you find out you're getting married through your honeymoon.
In addition to a selection of wedding venues, Hitched also displays collections of wedding dresses and other wedding fashion as well as plenty of inspirational galleries. The Hitched app also includes access to hundreds of articles filled with invaluable wedding planning advice. After all, the day needs to be fun for both you and your wedding guests.
I'm speaking from experience when I say the first step is the hardest to take when it comes to wedding planning. Even a so-called "small" wedding has hundreds of moving parts requiring your input. Knowing where to begin can leave you feeling completely overwhelmed by the whole ordeal, which is where WeddingHappy comes in.
There's a lot that goes into how to make wedding preparations pleasant. Fortunately, this app begins simply by asking you for your anticipated wedding date. From there, it gives you a loose schedule to follow with reminders of when you should be crossing items off your wedding to-do list.
While lists of wedding venues are a common feature of wedding planning apps, few parallel the view you get through WeddingWire's wedding planning app, which allows you to take 3D tours of potential venues. WeddingWire also offers a variety of other features, such as a synchronizing registry, an interactive wedding guest list, and plenty of inspirational galleries. Like some of the other apps on this list, WeddingWire is also a wedding website, allowing you to transfer between mobile and desktop views of your wedding plans.
Galleries filled with venue ideas and inspirational photos are commonplace in most wedding planning apps. But not everyone has the same idea of a "perfect" wedding. The iWed Planner app streamlines the features of a wedding app, providing soon-to-be brides and grooms with everything they need to plan their wedding, up to and including tools like the wedding day timeline and guest list manager to help you on the big day.
No matter what your wedding vision is, iWed Planner will keep you on track to ensure your hitch goes off without a hitch.
WedMeGood is a simple but effective app with everything you need to put together your wedding. It is similar to many of the other wedding planning apps on this list with one quite notable difference: WedMeGood is specifically designed for weddings in India, featuring local vendors for every budget and inspirational photos from Indian weddings. WedMeGood also allows you to add family and close friends as collaborators on your wedding planning portal, giving them access to your to-do list, registry, and more.
Manage My Wedding has one of the most comprehensive to-do lists out of all the wedding planning apps on this list. Designed for brides and grooms alike, Manage My Wedding allows you to break down your to-do lists in terms of priority and deadlines. The app also provides customized recommendations to hopefully make each item in your list that much easier to accomplish.
Manage My Wedding also has an extremely comprehensive wedding guest list manager, allowing you to keep track of everything from your guests' addresses to their dietary restrictions. Finally, this app contains a sophisticated wedding budget monitor, allowing you to see a full summary of itemized expenses broken down into categories.
LadyMarry's Wedding Planner app is designed to give you a clear idea of everything you need to get your wedding running smoothly. Expect to find resources like detailed wedding advice and a plethora of wedding-related blog posts.
The goal of the Lady Marry app is to contain the minutiae of wedding planning without losing track of the big picture. This free app also provides you with a custom checklist to suit your wedding date, whether your wedding is more than a year away or just around the corner. If you start planning early, this app can also help you with what to consider when booking a venue.
This high-rated wedding planning app acts almost like your own personal wedding planner. Unlike "real" wedding planners, Bridebook is immediately available at the touch of a button 24/7, not to mention, it's completely free.
Bridebook's humble goal is to be the be-all, end-all of wedding planning apps, containing anything and everything you could possibly need in your journey to tie the knot. As such, you'll find Bridebook acts almost like an aggregate of many unique features from other similar apps, including a wedding budget tool, a venue and vendor locator, a guest list manager, and more.
Zola Weddings is another powerful wedding planning app that offers too many useful resources to be free—and yet, it is! Not only does the Zola Weddings app provide you with a suite of wedding-planning tools like a wedding guest list and checklist, it allows you to manage and share your wedding website and registry. No matter how disorganized you are, Zola Weddings will help keep you on track as you plan your big day.
Maybe you don't need a "one-stop-shop" wedding app. Maybe you already have a registry and a well-executed guest list. Maybe you can make your own to-do list, thank you very much. Wedding Spot keeps things simple: instead of being an across-the-board wedding planner, this app focuses on doing one thing well.
Wedding Spot provides the most thorough interface for anyone looking to compare thousands of wedding venues, locations, and prices. When you're debating wedding planning apps, Wedding Spot even makes it easy to book in-person tours of potential venues at the touch of a button.
Now, you're ready to put together the essentials for a wedding emergency kit and walk down the aisle.