What to Consider When Booking a Venue
The Extras to Think About Beyond the Price Tag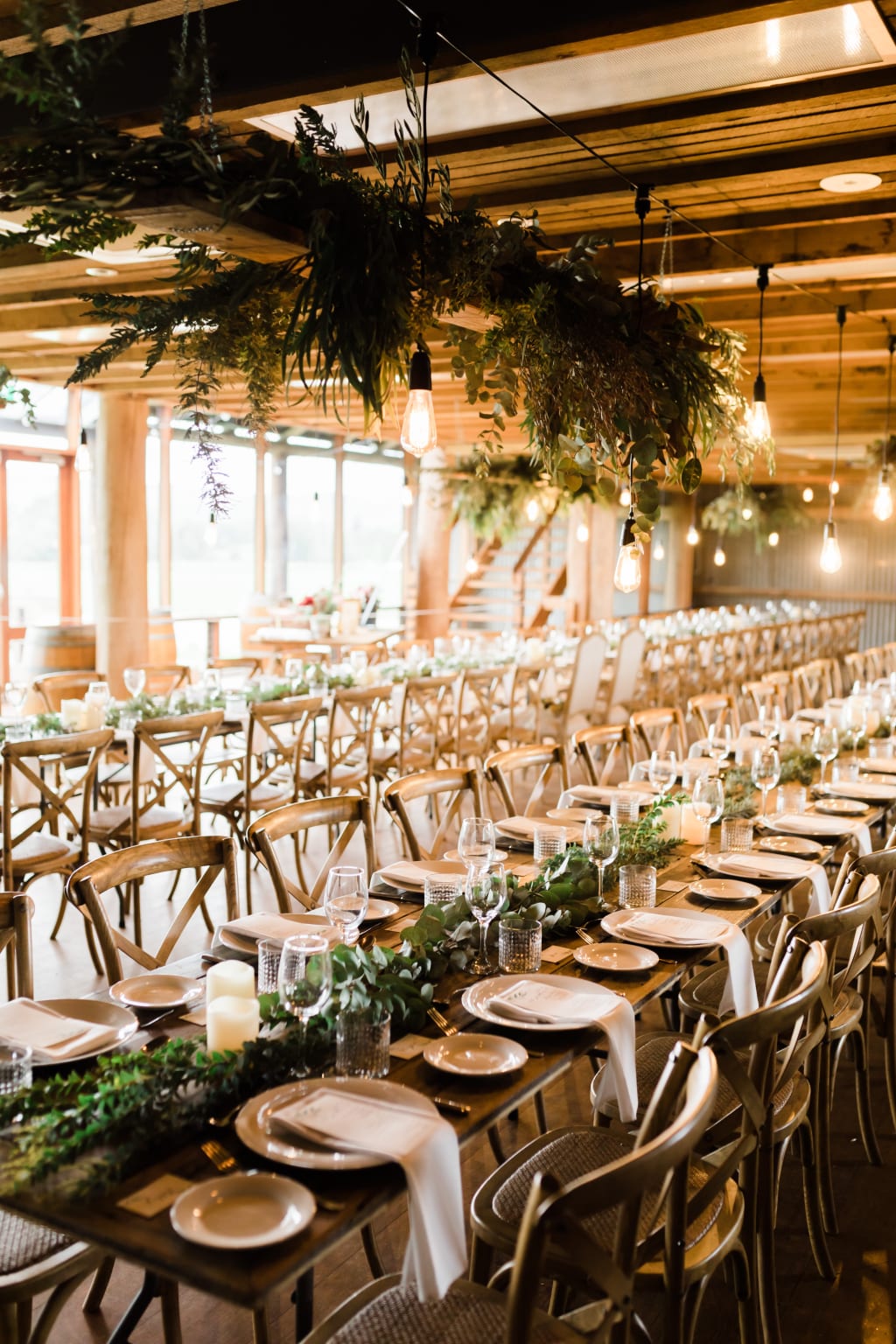 Photo by Mel Durham on Unsplash
Let's be honest—the first thing on your mind, once you get past the shock and tears of your engagement and that gorgeous ring on your finger, is "Where are we going to do this thing?!" Venue selection is certainly an exciting adventure, but don't be fooled—the task can get pretty stressful if you're not prepared. Selecting a venue takes more than picking the one that's seemingly cheaper or the one that looks the prettiest in pictures online. So, before you go and put that down payment on the first one you look at, make sure you keep these other small, but important factors in mind.
Style/Design
Who knew there were so many different styles of venues? Indoor vs outdoor just doesn't cut it anymore in describing what type of venue you're hoping to book. It's like choosing your first house, but with more floral bouquets, satin and sequin dresses, and dolled-up tables. Beyond just a blank, unfinished canvas, venues range in the following styles:
Modern – lots of straight lines, smooth edges, and solid tones—this venue style is sure to shine simplistic beauty while allowing your florals and décor to steal the show.
Rustic – natural woods and maybe some touches of burlap, lace, and greenery…maybe all encompassed in a barn or plantation house—the perfect style for the southern-charmed bride and groom.
Tuscan – Italian elegance made by beautiful stones and rod iron—a great Tuscan-inspired venue may even offer a gorgeous fountain, picturesque rod iron stairwell, or a mural to finish the Italian setting.
Vintage – chandeliers, mirror accents, mercury glass, and ornate patterns – a venue that only adds to the romance of a wedding.
Beach – sandy feet, sunshine, seashells, and soft breezes—what more needs to be said?
To make the selection process just a tad bit more difficult, some venues mix pieces of one style with another to make for a unique venue. On the other hand, other venues strictly stay to their style and allow little wiggle room when it comes to adjusting their permanent décor, murals, or lighting. Then you have the additional decision of indoor vs outdoor, large ballrooms, hotels, vineyard, or other standalone venues for your ceremony and reception.
Questions to ask yourself and venue contacts based on style:
What is permanent, and what can be adjusted per each event (i.e., curtains, pipe and drapes, mural coverage, chandelier or religious emblem replacement)?
Backup options for outdoor ceremonies/receptions?
Are there any planned design renovations for the near future before your wedding date?
Maximum Occupancy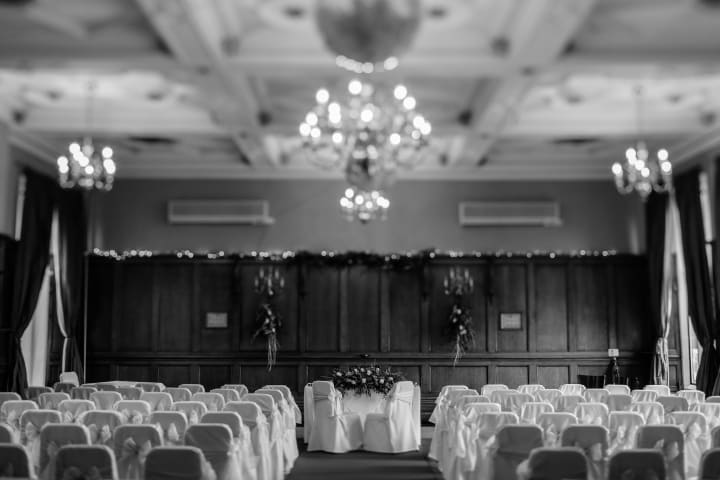 Let me let y'all in on a little secret: max count does not automatically equal comfortable count. Think about the maximum occupancy of an elevator. Sure, that elevator may be able to hold 1800 pounds, but do you want to be in it with enough people to reach that maximum? I definitely do not!
Same goes for venues. You might be told on the tour that the venue can hold a maximum of 250 guests. What might not be shared right away is that at maximum capacity, your dance floor becomes nonexistent, guests can barely pull their chairs outs, and tables that usually seat eight may be seating 10 or more to accommodate the count.
Questions to ask yourself and venue contacts based on maximum occupancy:
What is the comfortable maximum guest count (i.e., comfortable spacing at tables, full-size dance floor, walking/aisle space, etc.)
Will tables/seating for maximum count allow all activities (speeches, dance floor, cake cutting, etc.) to be visible from each table?
How many total parking spaces are available? Is valet parking offered if there is limited parking available?
Location & Distance
The location of the venue you select is more of an important factor for your guests than you. You want to be sure wherever you choose is easily accessible and as convenient as possible for your guests, bridal party, and vendors to get to on time and without stress. A venue in a secluded area is perfect for avoiding outside noises (and allowing your event to be as loud as you want), but may be a burden if the closest hotels and highway are an hour or more away. It's also good to keep in mind where the closest hospital is—unfortunately, the occasional event results in the need of an ambulance.
Questions to ask yourself and venue contacts based on location:
How far are the nearest hotels and hospitals?
How long did it take you to get to the venue during the weekend (with traffic, road closures, etc.)?
Are there any noise restrictions for the venue/area?
Amenities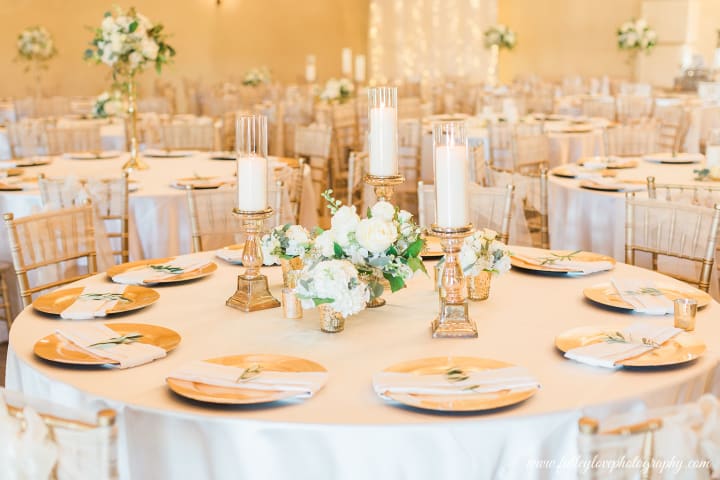 Fun fact: some venues actually include everything you need for your wedding or event. These selections may have a variety of décor and linens to transform their venue into whatever theme you desire, discounted catering from an in-house or partner caterer, and/or in-house DJ with all of your music, up-lighting, and custom monogram projection needs. Having everything you need in one place can make for serious savings to your budget, especially if you have more of a simplistic style that doesn't require many extra décor items.
However, a few of these special venues may offer these in-house services because they aren't fond of having outside vendors or design appointments outside of their hands. And contrary to the belief that you can do everything for your wedding all by yourself, more venues are beginning to require the hiring of a professional Wedding or Event Planner, at least for the day of your wedding/event.
Questions to ask yourself and venue contacts based on amenities:
What is included in the venue booking price?
Are there restrictions on allowing outside vendors?
What is the damage waiver policy or fees if any venue items are broken or taken, or insurance requirements?
Are there any "must-have" hires (i.e., Wedding Planner, formal vs restaurant catering, professional vs friend/family bakers)?
Banned Items & Activities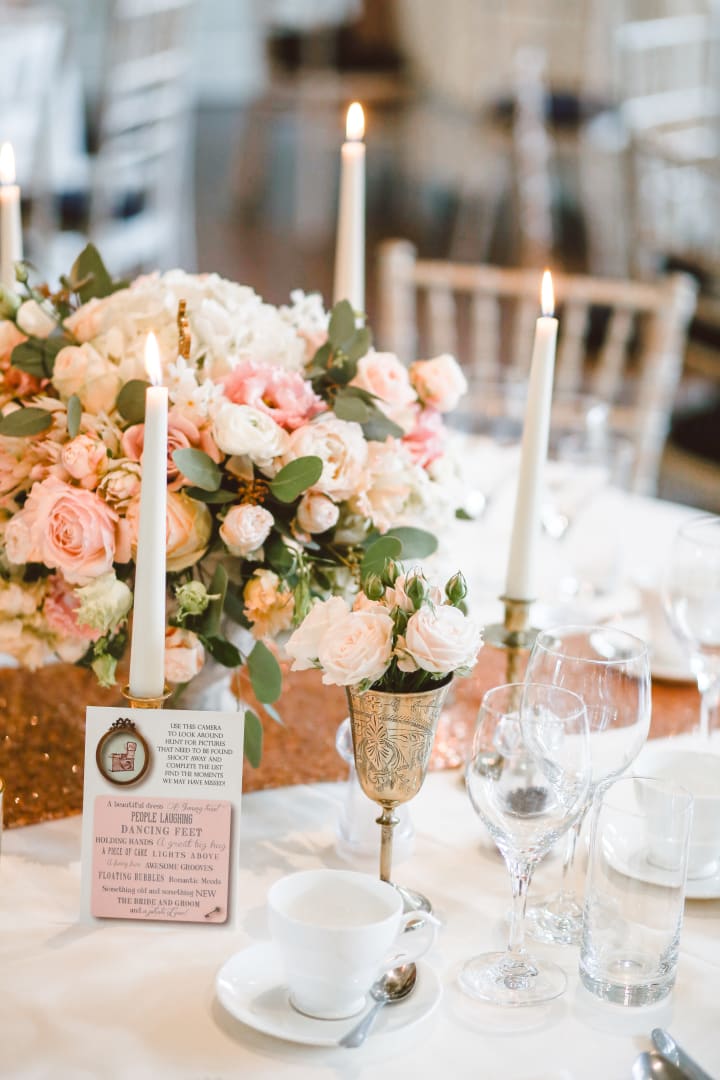 My sweet, open minds, don't go thinking that just because you pay a lot of money to rent a venue that you get to make all of the rules. Yes, you read that right—every venue has rules (that should be stated clearly and signed in a contract before you provide any payment). But don't fret; the majority of rules are really for the safety of you and your guests. Some of these common rules or restrictions include:
No bubbles – they cause soapy, slippery floors just waiting for a slip-and-fall accident.
No leaving venue grounds and re-entering – this is to avoid any drugs, alcohol, or otherwise banned/dangerous items or people being let into the event.
No real flames – some venues would rather avoid all possibilities of fire or guest endangerment.
No throwing rice (send-off) – although it's been named a myth, no one wants to see a dead bird.
No bird seed (send-off) – sometimes, they don't want to see live birds either.
No outside alcohol – TABC rules overrule everyone else's.
Questions to ask yourself and venue contacts based on banned items:
What is the venue's list of banned items?
What have some of your previous weddings done for their send-off/what do you not allow?
Can we bring our own beer/wine before the wedding in the bridal and groom's suites?
What happens if I feel the contract isn't being upheld on the venue's end?
There is a plethora of additional questions you can put yourself through answering before selecting a venue, but it's okay if you miss some. The goal is to ask yourself enough questions to narrow down exactly what you want, what will be best for your guests, and what is affordable under your budget. As I always advise, hiring a Wedding or Event Planner is an extra step in ensuring you select a venue that's best for you. We can usually ask the questions you haven't thought of, and even pre-answer the ones you have, to narrow down the number of venues you have to tour.
Best of luck on venue shopping and happy #engagementseason to all!