Woman Releases Warning Against Government Issued Face Masks.
The video you need to watch today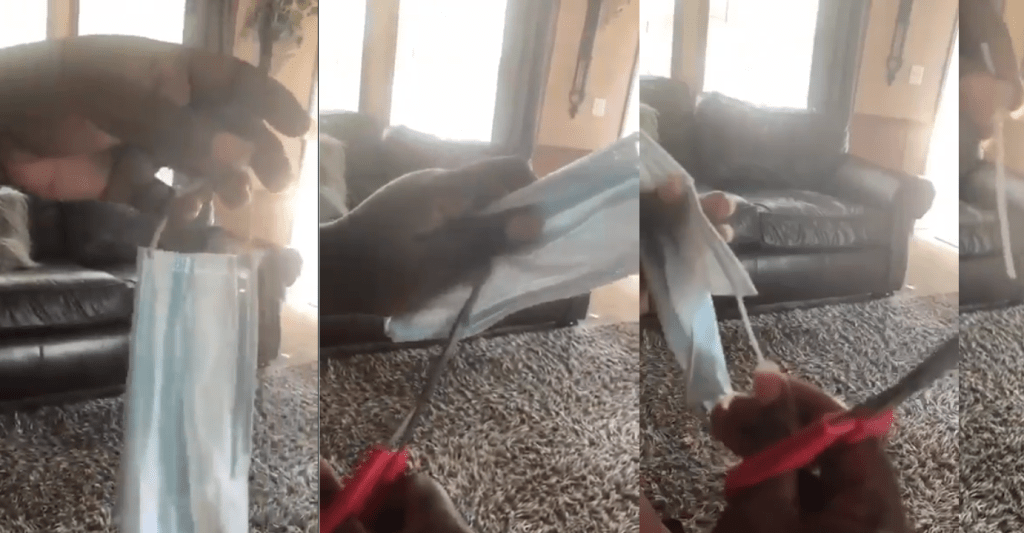 The video you need to watch today.
I believe it is my job as your friend, your social media scourer and guru, and your online curator of all that is entertaining on the internet to bring this video to your attention because it has been making its rounds on the internet and I don't want you to feel left out.
This video now on Twitter alone has over 1.3 million views since the day it was posted. It has also been reshared on Instagram, Tumblr, and basically every social media platform.
You have to see it. The whole world is seeing it. Don't be left out of the conversation. That's why I'm here.
And oh, if you want to be sure that you're never left out of any new conversations and interesting happenings all over the internet space, then be sure to like and follow my Facebook page. It's a really fun page. Give it a like and you will never stop having fun too. I post daily interesting lists, stories, and articles every single day so go ahead and give it a like below.
It all started when this person posted the below video unto Twitter. Now, the actual poster is a man and the woman speaking in the video is well, a woman. So of course, it's not the poster who is speaking in the video. The identity of the actual person who created and uploaded this video is a mystery but the video...
You have to see it.
The Video:
That is the video.
Before I tell you what my thoughts are, I'm going to tell you what a couple of different Nigerians have thought about this. Nigerians all over Twitter got a hold of this and were very quick and clear with their thoughts.
Some people like this woman believe the story and maintain that this is why ankara masks should be worn.
But then the vast majority of Nigerian Twitter went OFF!
One user tweeted:
Another said:
(But honestly though, please nobody send this to your parent's Whatsapp).
A nuclear physicist by the name Tracy Edwards in response to the video wrote:
Hi, I'm a Nuclear physicist. This is completely false and not based on any scientific evidence. 5G technology is not placed in medical grade mask and do not cause cancer. When people make outlandish claims, always ask them the cite their source of information. 9/10 they cannot.
Another maybe like 75 people said:
All in all, as many memes and jokes have been made about this, I still think it is important to say:
A mask will not send electric impulses to your brain through a "5G Wire" inserted in something that will be worn over your mouth and nose.
It's amazing how the internet and accessible mobile devices has made each and every person a news broadcaster. Please be careful of the content you see on the internet. Not all of it is real. As funny as this video is, it points to a bigger problem we have in our society today of fake news.
Feel free to share the video above but please make sure to share it to people you KNOW will understand that this is not a serious video. And finally, please I beg you, Do Not Send This To Your Parents on Whatsapp! 🤣🤣
That's All.
Don't forget to like my page:
I'm sure you've had fun reading. To make sure you keep having fun and don't miss out on any fun in the future, be sure to like and follow my Facebook page above. It's a really fun page and you're really going to love it. So what's stopping you? Like it!
To catch up other content you might have missed, click here.
Until next time, have a wonderful rest of your day!