Why Should I Bother Anymore?
What's the point anyway?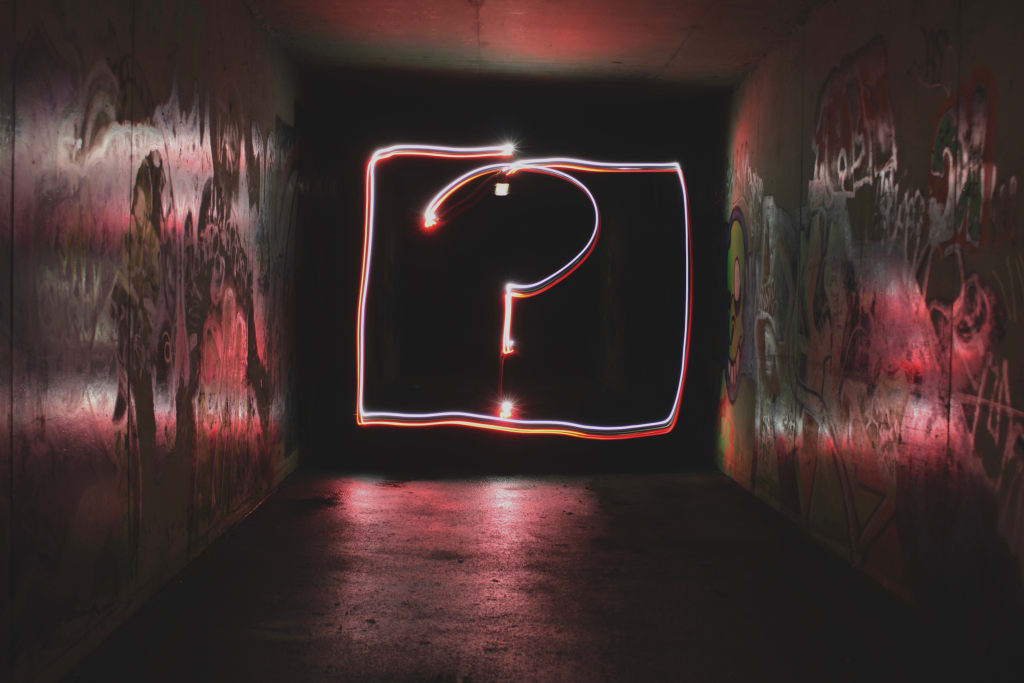 Photo by Emily Morter on Unsplash
Why should I bother?
I am NOT Superman! Now that I got that out of the way, I can continue writing my article.
Why did I start off like this? Did anyone actually confuse me for the Man of Steel? Nope, but sometimes, I tend to forget who I am and why am here on this planet.
I did not come from someplace called Krypton. I was born in a hospital in New York City way back in 1956. My parents, who lived a simple and modest life, were happy with their bundle of joy. Little did they realize that their first child did possess one superpower that even their newborn never knew he had. Initially, the young punk started out as the only child, but he later became the older brother of a sister and brother in that order. But that is not the gist of this piece
I am simply writing to say that I don't care anymore. Allow me I clarify this. Other than getting up and successfully breathing throughout my insipid and pathetic days, I have nothing else to accomplish and no one left to impress anymore. Again, let's walk this back so that you will see what I mean.
Here in my early 60s, I have pretty much accomplished what I set out to do for MY satisfaction. There is nothing else that would visibly satisfy me. For example, I never dropped out of school. I attended not just college, but a university. Once there, once I set my mind to it, I achieved what I wanted. I became a teacher and, for a short time, a school administrator as well. I played judo and stopped after I earned my first degree. I guess that I could go back. For almost 15 years, I was a fully licensed amateur bike racer. As you can see, I think that I may be a prolific writer although I have never heard someone describe me that way. I have no other goals to set for myself except to vegetate and rot away. That's my life.
Shortly before this discourse was penned, my parents departed this earthly life. My sister was the first to depart our family just 20 years before the first parent died. There have been other serious deaths in my life, deaths of people who were extremely important to me. These were my "Atta, boy!" people. Those were the people who watched me grow at various stages of my life and complimented me as I traveled my journey through life. If it looked like I was about to fall off the rails, they got my wheels back on the track. They always knew when to congratulate me and when to correct me. These people were the personification of the African proverb, "It takes a village to raise a child." I am the example of their success with me.
One of those who is not around is the love of my life. After she passed on, I knew that I would not have anyone else with the love value she would have brought to the table. A lady like her only comes along once in a billion trillion lifetimes. It was like missing my train for work. The only difference is that if I decided to wait for the next train, I'd have an extremely long wait. Why bother?
I have three people who I consider to be my best friends on the entire planet. They are Bob, Mike, and Nancy. We attended high school together. Although they went in to establish their own independent lives, they never excluded me. I have other friends, mostly from high school, they have also established their lives and sometimes, a call from me is more of an interruption than anything else. That is not to say that we are not friends. It is that we don't have a bond like I enjoy with Bob, Mike, and Nancy. In my conversations over the last few times we spoke, they always give me the same message. "Maurice, if you fall off the horse, get back on." OK. I will do so if I am a jockey and my steed is about to win the Kentucky Derby. No, looking for new challenges is like me rewrapping a Christmas present and opening it again with a better look of surprise on my mug. It just doesn't work that way for me. People other than my close friends try to desperately make challenges for me. That won't work for me either. A challenge has to be something that appeals to you and fits your personality like a glove. Eating as many Nathan's hot dogs in a Fourth of July contest at Coney Island is a nice challenge, but it does not appeal to me. Good luck with it if that is what you want to do. No, my challenge has to come from within me and no one else. Setting me up on a blind date not only doesn't work for me, it really causes me to harbor resentment not only at the blind date but the person who set me up on one. That is why my closest friends don't do it. It never turns out nice at all.
Please do not misunderstand me. I am not saying that I have one foot already in the grave. Nope. I am saying that my non-challenge days are filled with nostalgia. I like to look back at what used to be. These are very fond memories that I won't see after a while. I love every inch of my high school alma mater. The same holds true for my university. There are other areas around town where I would stop, park and reminisce for a few hours. They are called nice memories. Only those who have achieved the goals they set for themselves truly understand where I am coming from. You can only drink a pitcher of a beverage for so long until the beverage runs out. Unless you have more money for another one, you had better savor the one beverage you have until you can get another one. Right now, I am savoring my root beer because my pockets are empty.
That is it in a nutshell. What more can I say? If I could say more, why bother?