Why 'It Works!' Doesn't Work
And What You Can Use as a Substitute

About two years ago, my Instagram and Facebook feeds were both plagued by a new craze from a company known as It Works! and I was curious to see what had half of my friends intrigued, and the other half actually working for the company.
In case you haven't heard, It Works! (yes, the exclamation point is necessary) is a company that produces "natural" products to help tone your mind, body, and spirit. Sounds ridiculous, right? Well, what makes it worse is the fact that they charge a ridiculous amount to join their sales team, and they charge even more for their products.
Perhaps you'd like to shape up your abdomen post-childbirth, or maybe you just want to tighten and tone your tummy? Well, prepare yourself to pay $59 for only four wraps. That's $60 for one month of wraps, and coming from a college student attempting to live on minimum wage, I'd rather spend that $60 on my cellular bill or a nice dinner with my significant other. That's two whole fill-ups at the gas station!
It's fantastic and fascinating what products companies like this come up with, like the Hair, Skin, and Nails Nourishing Complex. The company claims that the "essential vitamins, minerals, and plant-based nutrients" will give your hair, skin, and nails a more freshened and youthful look, as well as grow them. At $33, you too can make your hair shine and grow, soften your cuticles, strengthen and grow your nail beds, and moisturize your skin! Sounds great, right? Here's the problem: you can get an all natural product that does the exact same thing for just $5.99.
"All Natural Hair Skin Nails"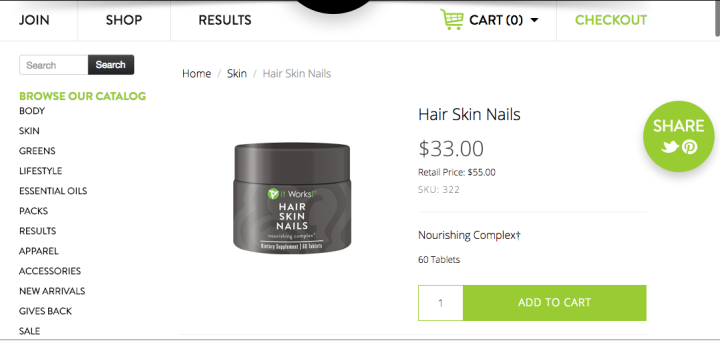 What's even more intriguing to me is that they have even designed a product that claims to help calm anxiety and uplift your mood. As someone who suffers from anxiety and depression, yet is not medicated, I can tell you that drinking a powder-mix drink, or popping a "green" pill will not fix a panic attack or drag you out of bed in the middle of the day.
So how do you tighten and tone your tummy for less than $59? Go for a walk in the morning when you wake up. I know, some of us are already having to get up early to get kids ready for school, maybe you're up early to feed your newborn, or maybe you're not a morning person at all! The good news is that just going for a morning walk or a walk just after dinner can have the same effects as putting a little wrap across your stomach. The best way to flatten, tighten, or tone your stomach isn't through a product, or even from doing the 30-Day Crunch Challenge, but rather 10 minutes of cardio every single day. The best part about all of that? It's completely free and IT DOES WORK.
How do you tackle those hangnails, dim and dull hair, and dry skin for only $5.99? Trader Joe's! Okay, to be more specific, Trader Joe's Organic Virgin Coconut Oil! You can put this stuff on anything, and I do mean anything. Sounds saucy and untrue, right? Well, I'm someone who suffers from dull, dry hair, dry skin, and utterly destroyed cuticles, and I can honestly tell you this stuff has saved me a ton of money and trips to the hairstylist and nail salon.
Trader Joe's Coconut Oil: $5.99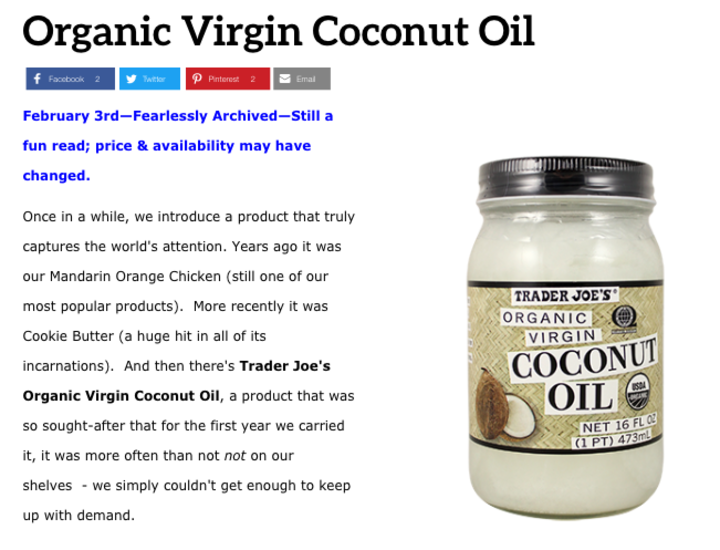 All you have to do is remove the lid and heat the coconut oil up in your microwave (approx. 1 minute) and then apply the coconut oil to the ends of your hair, working up to your roots. Comb it through, then pull it up in a clip or a silicon-free hair tie. Leave it in for a good four hours or so, then shower, washing and rinsing your hair twice before putting your conditioner in.
If you need dry, itchy skin relief, simply apply it to your whole body as soon as you get out of the shower. Or, if you are planning on a special mani/pedi night with your bestie or solo, just wash your hands, make sure your coconut oil is melted, and apply it around each cuticle, finishing by massaging your hands. After about 10 minutes, gently rinse your hands off, pat them dry, and apply a good lotion afterwards, like Alba Coconut Lotion.
Target: Alba Coconut Moisturizing Lotion: $12.99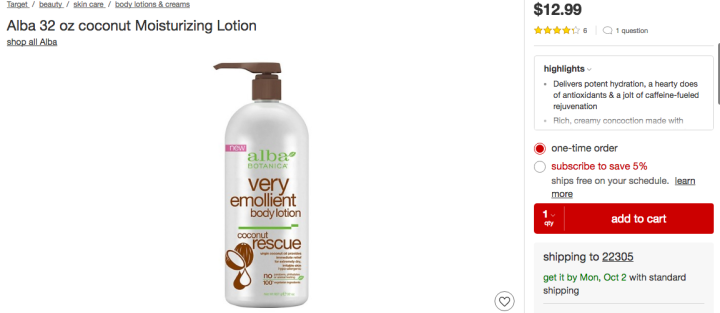 In total you would pay about $20 for a two natural products, rather than $33 for one that claims to grow and strengthen your hair, skin, and nails. Sounds like a better deal, right?
As for taking a "green" pill for your anxiety or depression, I highly suggest you seek real, medical help. I've been fortunate enough that I have gone through years of talk therapy and counseling, and now family working with me on Neurofeedback Training, on which I'm hoping to publish another article within the next week or so. Depression and anxiety are two very real and very difficult mental disorders to overcome, and doing something such as taking a "natural supplement" will not help you conquer your symptoms, only give you a placebo affect.
All in all, it's best to go with true natural products, and not purchase them from a mass production agency such as Nerium, It Works!, or even something like Avon. I recommend starting a Pinterest and searching through home remedies and taking a trip to your local Trader Joe's; you'll never know what you might find!