Why Healthy Eating Is Important for Your Active Lifestyle
Five Reasons Why Healthy Eating Is Important for Your Active Lifestyle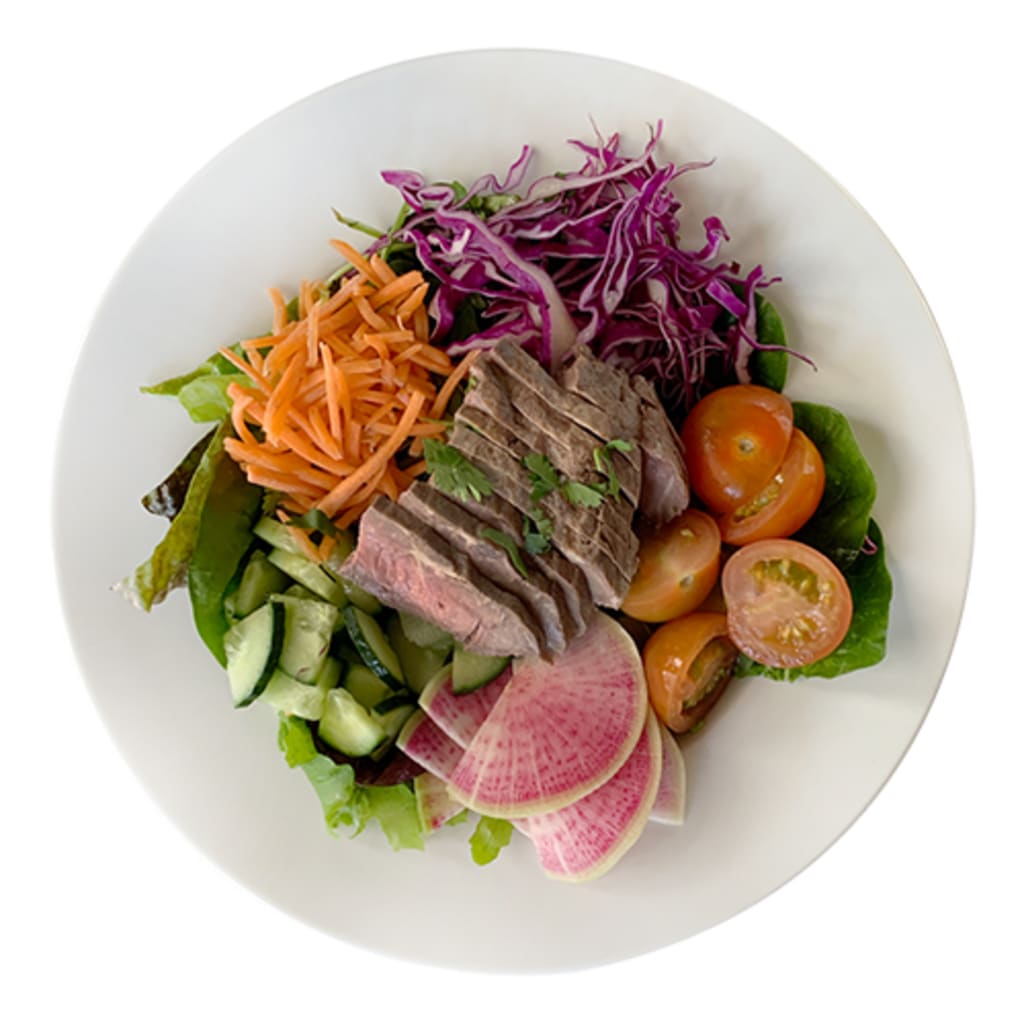 Your active lifestyle has many responsibilities on your plate. Career, family, and fitness could top your list of juggled priorities. Make sure you don't ever undervalue how important healthy foods are for you.
Check out this information. Here for you are five reasons as to why healthy eating is important for an active lifestyle. This insight can help you mitigate serious health issues. Your overall wellbeing could be protected.
1. Your Bones and Muscles Need Recovery Time
No matter your age or fitness level, it's very important that you don't wear your body out. You might think bone and muscle health only pertains to older or out of shape persons, but you're wrong. This must always be a priority of yours.
Uncomfortable desks at work and the daily rigors of life can strain your body. Going for a run and workouts at the gym can put stress on your bones and muscles, too. Make sure you eat the right foods that are known to address bone and muscle health.
Among the foods that you could enjoy and also address this key oversight are almonds, eggs, low-fat milk, spinach, yogurt, and water. Salmon and tuna could be wonderful for you, too. And don't forget that berries, soy, and tofu are also well-known options.
2. Your Brain Needs Rest, Too
Take time to slow down and allow your brain to rest. Meditation and mindfulness exercises could be great for you. Get creative, too, as that can boost your brain health. Also, make sure you get a good night's sleep and be certain that your diet contains items that are known to help your mind.
Balance your day and decompress much easier, as well as prevent brain health issues, when you make specific dietary choices. Blueberries, coffee, and even some occasional dark chocolate can be good for you. Eggs, fatty fish, and oats are healthy choices for you, too. Broccoli, leafy greens, nuts, and oranges also can be added to your shopping list. And don't ever forget to drink enough water.
Just make sure, though, before sticking to any certain types of foods; you have gotten the green light from an expert. Either through your medical provider or a nutritionist, you must be certain as to what foods you can/cannot enjoy.
3. Demands on Your Day Can Cause Unhealthy Decisions
Home cooked meals aren't always easy-peasy, and you don't have to let your busy life impact your access to them. Consider using a meal planning service that can deliver your items to your door. Work with experts to determine the best meal plan suitable for you. Have it tailored to match your interests.
Should you require vegetarian meals or gluten-free options, there are reputable distributors of ready to eat meals. They typically take into account pescetarian needs or other dietary needs, too. Plus, they might have some snacks you also can enjoy.
When you opt for a meal planning service, those last-minute decisions to eat unhealthy foods don't happen as often. So even if your day unfolds and exhaustion hits you, you already have nutritious and satisfying choices once you get home.
4. Preventive Oversight Is Very Important
Prioritize a healthy diet to further ensure you have preventive oversight on your end. Water, for example, can prevent exhaustion and dehydration. Aches and pains can be thwarted, too. Eat enough fruits and vegetables to thwart infections and the onset of other health concerns that easily can develop.
A meal planning service can help you with this. You ensure you get what you need and when you need it for breakfast and lunch. Dinner isn't a hassle at night for you either. Plus, certain meal planning providers have those snacks you love, too.
Work with your medical doctor or a nutritionist to ensure you're diet contains the right items that prevent issues from ever developing. Don't increase your risk for serious wellness issues. Pay attention to healthy choices to be certain you're doing your part when it comes to preventive oversight.
5. Healthy Eating Can't Take a Backseat to Your Lifestyle
As duties pile up on your plate, you might often feel like you're swimming too deep in a stack of time-consuming responsibilities. It easily can happen to you. Plus, if you have any children, you might be scrambling even more to cover your basics.
Excuses should not ever be a reason, though, to let a healthy diet take a backseat in your life. You need more to be cognizant of this more than ever when your firing on all cylinders. Consider using a meal planning service that will deliver your necessary nutrients to your home through entrees, snacks, and even juices. Don't let your active lifestyle limit your ability to eat nutrient-dense foods. Make sure all of your dietary needs are covered. A meal planning service could handle this for you.
The choices you make now will impact you down the road. For many years to come, the decisions on your end today can set you up for a healthy future. You must be sure to pay attention to your needs. Eat the healthy foods that can benefit you, regardless of how busy you get.
Prioritize Healthy Choices
Even if you plan your day well in advance, the unexpected can occur. In fact, you pretty much always end up with something not planned for impacting you. Don't let these events disrupt your day. Get your tasks completed without neglecting your diet. Prioritize healthy choices.
Find a way to guarantee you always have access to nutritional options. If you fail to take this need seriously, you might not have the necessary fuel to get you through your day. Plus, you could end up with some serious health issues. Don't take those risks. You have five obvious reasons as to why you shouldn't.