Weight loss is a rollercoaster not a slide
My journey from 280lbs to 200lbs and below!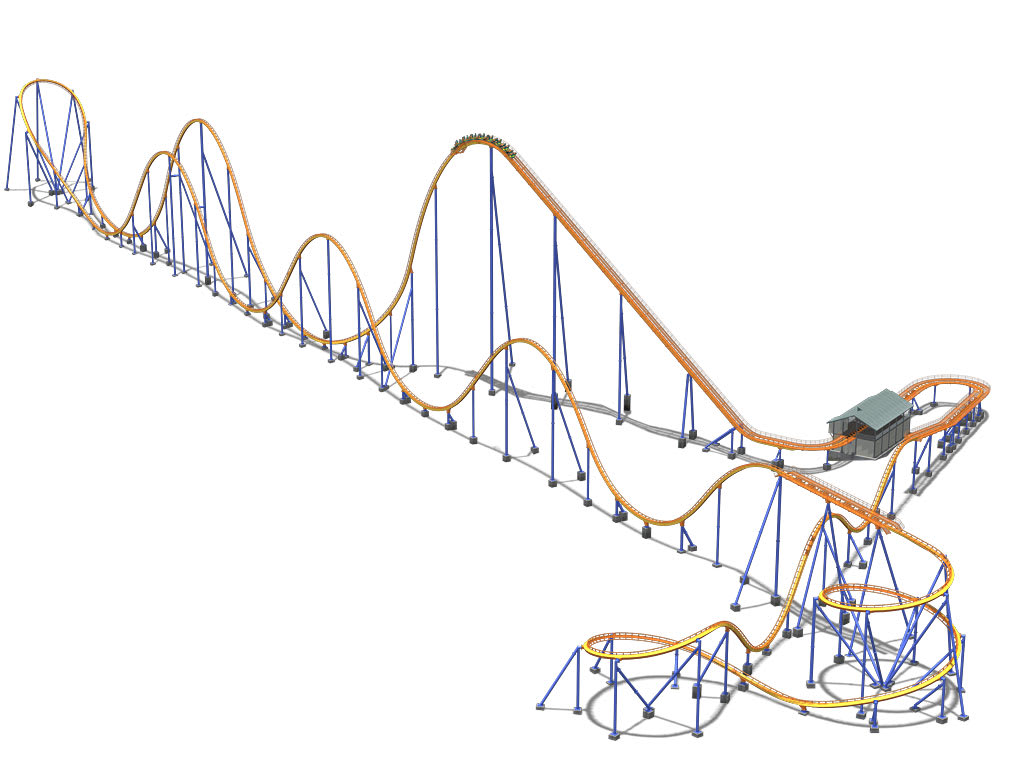 Loosing weight can easily become the HARDEST thing to do in your life. This sounds ludicrous, but to many Americans and people all around the world it is a reality. The formula to loosing weight is extremely easy to learn and understand as long as you know basic addition and subtraction. You need to burn more calories then you eat, plain and simple. If your body requires 2000 calories to maintain its weight then you need to either eat less then that or do a workout to burn off excess calories.
Just because you know the math behind a problem doesn't mean you have all the variables. For example, there are many people who have dietary restrictions so what they eat can be limited. Their body could retain certain foods more then others. Also where are your calories coming from? Is it 200 calories of leafy greens or a candy bar? Do your calories have a lot of excess sugar? these are all factors that no one really talks about but are crucial to consistent weight loss.
When I was 21 I weighed 280lbs and was eating anything and everything in sight. Until one day I looked in the mirror and I had no idea who was looking back. I walked around High School at 175lbs of muscle. I played Rugby and was practicing Karate, Boxing and Jiu-Jitsu. So to see this person in the mirror was a real wake up call. Where I once saw muscle and definition, now ripples and fat. I had let myself get so large that basic activities had become a hassle. I would be out of breath going up and large flight of stairs. I decided then and their I was going to change my life and get back to being in shape and healthy.
I used a variety of....lets say questionable methods of weight loss. I wont go into them here, but what I will say is that in the first year I dropped from 280lbs to 220lbs. It was fairly easy getting started once I had REALLY looked at myself that day in the mirror. But the hard part is once you are close to your goals they become harder to reach. You can easily start letting yourself have an extra cheat meal here or there. Take another day off from working out because you have come so far. These are just a few of excuses that have kept me weighing 220lbs for the past several years. I have dipped below and gone above that number but it seems to be my average.
Over the past few years I have weighed as little as 190lbs and as much as 230lbs. I find myself staying disciplined for a few weeks to loose 7lbs only to "celebrate" with junk food to gain 7lbs, and have put in all that work for nothing. That feeling makes me want to give up and just eat everything I find and not care about my weight. But I remember how it felt being that large and how un happy I was with myself. I needed to learn that no matter how much work I put in, it's useless if you don't maintain that progress. It's the same as building a house exactly how you want only to let it be consumed by the elements.
I recently had another long look at myself in the mirror and have decided I am tired of not achieving my goals for an extra snack. I can have as many snacks as I want when I am in great shape and have the energy to work off all those treats. But for now I do not have that energy. I am trying to motivate myself to just do small workouts everyday for consistent weight loss. I am currently south of 220lb and hope to write another chapter in January with a positive update!
Until then just remember, when you are loosing weight you will lose it and find it again. The key is to loose more then you find, and to find it in Muscle not snacks. Keep working on yourself, for yourself and no one else. Work to be where you want to be and it will happen.