Try Fasted Cardio
Easy Ways of Implementing Fasted Cardio Into Your Fitness Routine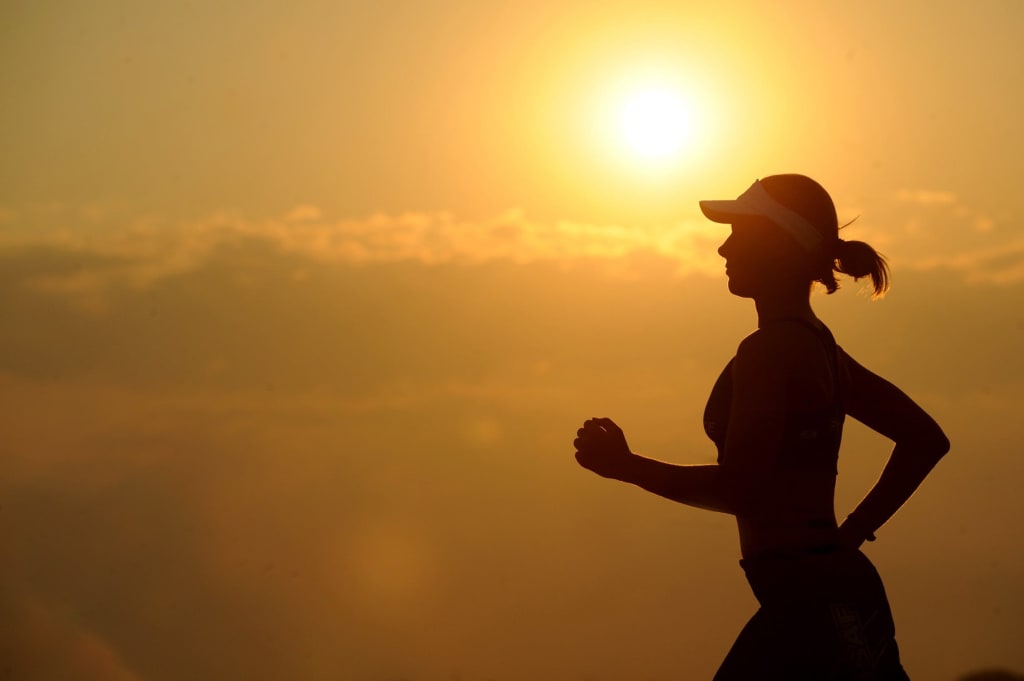 So what is this new workout hype and does fasted cardio work? Put simply, fasted cardio is any heart rate increasing exercise that is undertaken on an empty stomach. It is most often done in the morning, before breakfast and when your body is in a naturally fasted state. The theory behind this (backed by scientific studies, of course) is that when doing cardio, your body searches for fuel; and when doing so on an empty stomach, your body doesn't just burn the energy from your last meal (as it would if you had recently eaten), but must instead burn fat from your fat stores in order to sustain energy. For more details on fasted cardio benefits, click here.
So we know that fasted cardio works—but how do we go about implementing it into our workout schedule and in the least time-consuming ways possible? Luckily, it is much easier than you'd think; read these tips to see just how simply fasted cardio can be integrated into any fitness routine.
Energizing Pre-Work Run
I always need a morning shower to wake me up, so I decided to add one small step in between my bed and the shower. I simply throw on my sportswear and go for a quick run—it doesn't have to be long, even quick, fasted cardio has a multitude of benefits. After, I can have my shower, freshen up, and go about my morning routine as normal—a painless way to slot in cardio fasting into my day. A quick fasted run will take you 15 minutes at the most, and the benefits are endless. Trust me, you will arrive to work so much more alert, with your blood pumping and endorphins released. Top tip: Lay your sportswear on the foot of your bed, you barely need to open your eyes and bam, you're in your gym gear, ready for a fasted cardio workout.
No-Gym-Required Workout
There are so many free cardio workouts on Youtube (or check out Fitness Blender), but I always why it is that I find I am lacking motivation when I get around to doing one. Maybe it is the fresh air and scenery when on a run or the fact that others are around to watch/judge me when I'm at the gym that spurs me on, but it is vital to get some at-home cardio in—especially when short of time, they're amazing when trying to get a quick, fasted cardio workout into your day. To help me find motivation, (and this works for the gym, too) I make sure my workout gear is on point. When I'm looking good, I also tend to feel good, and feeling good leads to motivation! Gym wear doesn't need to be expensive either—check out My Favourite Voucher Codes for the latest offers on sportswear brands, such as Reebok Fitness and Sports Direct, so you can both look and feel good for less.
Cycle Your Way to Breakfast
Who doesn't love grabbing a great, ready-made breakfast when they're on the go. I say if you're going to splash on any meal, do it on breakfast—it is the most important meal of the day after all. Even if it is just for one day or a week, say goodbye to your boring porridge, hop on your bike, and cycle to get your breakfast. By doing so, I get in quick, fasted cardio in and a treat afterwards!
Start Your Day Right with Spin
Cardio doesn't have to just be running or cycling, spin classes are becoming an increasingly popular way of exercising and I love it! If you need that little bit of extra motivation to break a sweat, spin is the one for you; and with more and more spin classes popping up across the UK, there's sure to be one near. Head to your spin class before breakfast and ensure an intense fasted workout. Why not head for brunch after? You've deserved it. Because spin is super high intensity, it is one of the quickest cardio workouts, not to mention the most effective if you're looking to burn calories.