These foods and this Method are great for a Diabetic diet
They have been proven to help insulin levels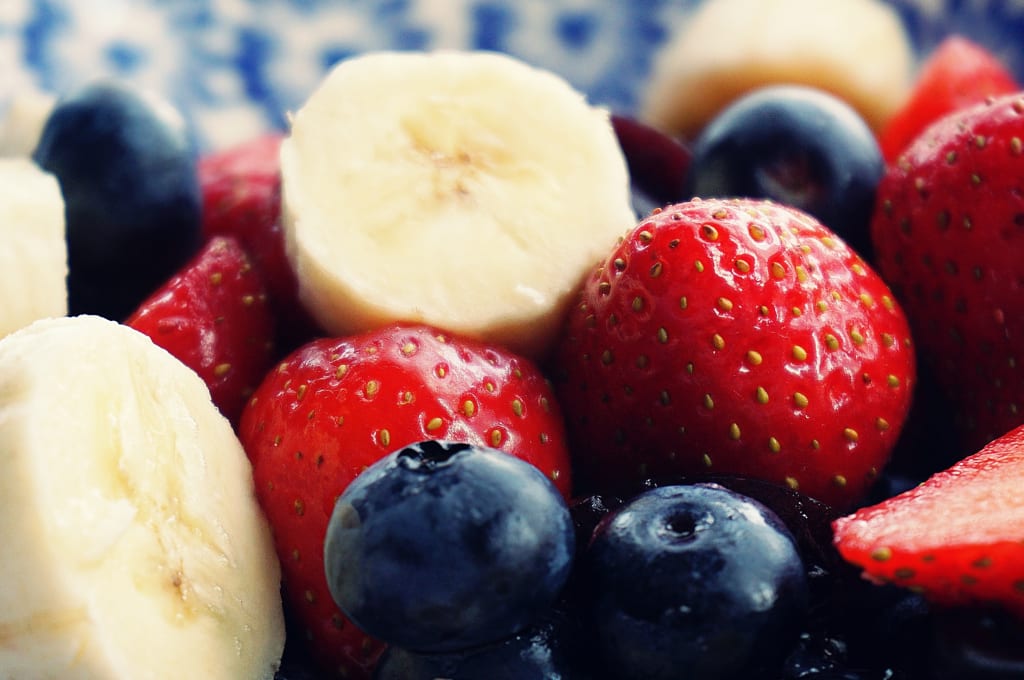 Photo by Suzy Hazelwood from Pexels
Receiving difficult news is hard for anyone to deal with. Sometimes its being you have diabetes. As someone who has this in their family history and has what it can do if left untreated, I can admit that it's something I keep a close eye on.
people are struggling with this issue. Some are choosing not to eat because they don't want their blood sugar levels to go too high and that leads to them feeling weak. weak that they can't do activities.
If you or someone you know is finding it difficult living with diabetes, these foods and this method has shown great results.
The Plate Method
The plate method is a great way to a healthy and balanced diet without measuring or tracking food. It allows you to set the portions of food groups to create a meal that's ideal for your body.
Up to half of your plate should be filled with non-starchy vegetables such as broccoli, cauliflower, and green beans. The other half should be filled with protein dishes such as chicken, turkey, and eggs.
Any of the plate should contain a healthy source of carbohydrate, such as whole grains, beans, and starchy vegetables.
Proteins
Fish is a great source of Omega-3 fatty acids which can help improve your heart by improving the way your heart works. This will lower your chances of heart disease. Studies suggest that eating fatty fish can help control blood sugar levels.
For instance, a study found that adults who consumed fish had a significant drop in blood sugar levels after eating a meal. Fish is also a great source of protein and is used in balanced diets including the Mediterranean diet.
Eggs have a similar on your body. They can help lower your risk of heart disease while also improving your insulin sensitivity and reducing inflammation. A study conducted in the 1960s had linked eating eggs to higher risks of heart disease in persons with diabetes.
, a follow-up review conducted in 2015 found that eating up to 12 eggs a week did not increase these risk factors. Eggs can help lower your risk of stroke and improve your health.
They can also help lower your blood sugar levels and keep you feeling full due to the high amount of protein.
Avocados are another great source of protein, but they have more benefits to them besides that. They are also low in sugar, high in fiber, and high in healthy fats.
This fruit is an ideal snack for people who have diabetes. Its high content of fiber and low index make it a great choice for people with diabetes.
A study published in 2019 revealed that B, which is in avocados, can reduce insulin resistance.
There's still more research to be to prove the link between avocados and 2 diabetes prevention, but it's known that they are great for a diabetic diet.
Vegetables
Leafy greens are a great choice when designing a diabetic diet. They are incredibly nutritious and low in calories. They are also low in fat and can help lower blood sugar levels. Certain ones like kale and spinach are great sources of vitamin C.
They can also help diabetics reduce inflammation and are rich in antioxidants that protect the heart and eyes.
Did you know that one half cup of cooked broccoli has 27 calories and 3 grams of carbs in it? A study found that eating broccoli sprouts can help lower blood sugar levels. also linked to a reduction in abdominal fat.
One of the most nutritious vegetables around, squash, is low in calories and high in nutrients. It's a dense and filling food that provides a low index and low fat content.
Winter varieties of squash include butternut, acorn, and pumpkin. Summer ones are eaten raw, and they have a soft, almost translucent skin.
One cup of squash has about 10 grams of fiber, and it has anti-oxidants. It's also low in sugar and has a variety of health benefits.
A small study conducted in humans revealed that eating squash can lower blood glucose levels in people with diabetes who are critically ill. Studies are still being conducted to confirm the benefits of eating squash.
But, according to experts, it has properties that can help lower blood sugar and protect against cancer.
Snacks
Greek yogurt is one of the best snacks you can have on this diet. Studies show that eating yogurt and other dairy products can help people with 2 diabetes lose weight and improve their body composition.
It's high in protein, which can help lower appetite and promote weight loss. It can also help lower blood sugar levels and improve heart health.
Berries are an fruit for snacking on. A 6-week consumption of berries and cranberries lowered the risk of developing 2 diabetes in adults with obesity. Strawberries contain a high amount of carbohydrate and low insulin sensitivity, which can cause blood sugar levels to rise.
They also have anti-inflammatory properties and can help lower blood pressure as well as improve insulin resistance. They also vitamin C.
Nuts have also been to be a healthy snack. Most types of nuts are low in fat and contain fiber. They can also help lower blood sugar and improve long-term health. Nuts are also beneficial for weight loss.
Tree nuts can help lower a person's risk of heart disease and death. A 2019 study found that eating a lot of these can improve a person's health.
Studies also suggest that eating nuts can improve a person's blood glucose levels. People with diabetes often have high levels of insulin, which is linked to obesity. This is important because those with diabetes have an elevated level of insulin.
Final Thoughts
While these foods and this method can help those with diabetes, I believe that it's best to enjoy in life with moderation. I have family members eating plenty of ice cream or entire bags of chips in one sitting on occasions.
If they had cut back a , they might not be dealing with this issue today.
But the reality is that they are and something needs to change. These foods can not help your diabetes, but they can also make you feel better throughout the day. Eating healthy is a great mood booster and I hope you feel better after try out this method.