The Role of Social Media in Improving Transgender Health Care
And Why It's so Important Anyways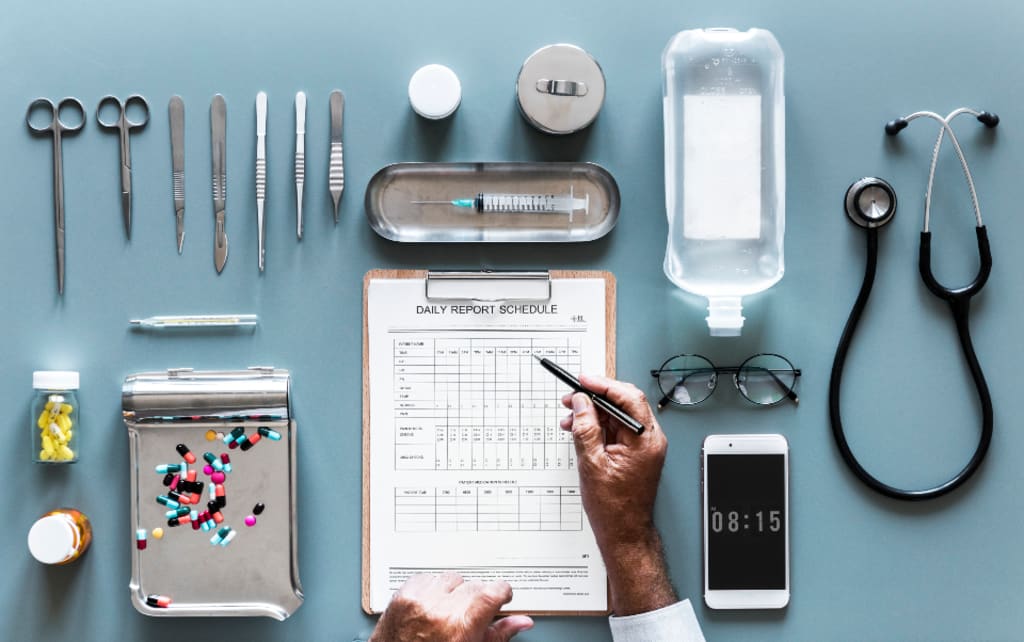 Throughout America, transgender patients are struggling due to failures in the health care system. Health care ought to be designed to be inclusive for all types of patients, but most doctors have little or no knowledge of what transgender patients need or how to understand and help them. Access to proper health care can literally be a life or death situation for some. Transgender patients require certain treatments which might include hormone therapy or surgery. These treatments can cost up to tens of thousands of dollars, which most insurance policies refuse to cover. Expenses aside, many doctors don't have knowledge of or experience with these treatments and often see them as being elective. Patients who live in rural communities, or have no major cities nearby are often out of luck, as most transgender-friendly doctors and clinics are in major cities such as New York or Miami.
First and foremost, this is about safety. Uneducated doctors can be dangerous to patients, making a trip to the doctor a terrifying experience for many. James Baldwin wrote in his 1972 novel No Name in the Street, "it is certain, in any case, that ignorance, allied with power, is the most ferocious enemy justice can have." Nothing can change until we educate and create an understanding of the issues at hand and their solutions. This is the key to improvements in health care for transgender patients. Educating both health care professionals as well the general public can create this change, and communication strategies play a pivotal role in the fight for justice of any kind.
Today, we are lucky that traditional media like TV news or newspapers are not the only, or even most effective, way to be heard. We are living in the age of social media, and it has become a powerful tool that virtually everyone has access to. "Social media is highly effective in recruiting participants and motivating them to take small, concrete actions" (Freeman, Potente, Rock, & Mciver, 2015). Many social justice movements have found their home on social media platforms like Twitter, Instagram, or Facebook. The Black Lives Matter movement, which got its name from a tweet in 2013, owes a lot to the power of social media. Social media activism is growing in popularity, and we have seen hashtag activism campaigns such as #metoo, #icantbreate, and #IStandWithAhmed create real change. Social media is being used very successfully to organize events and marches as well. The monumental women's marches that took place all over the world in 2017 were organized and promoted mainly through Facebook (Lapowsky, 2017).
All of this is easily applicable to the movement for a more inclusive health care system. There are already many organizations that are utilizing social media to communicate with the public, with health care professionals, and with transgender patients as well, providing valuable resources. The Human Rights Campaign, Mytranshealth, and Lighthouse are examples of organizations using social media that provide resources for transgender patients.The ACLU and Planned Parenthood also fight for transgender health care rights. A quick search can find hundreds of posts nested under hashtags such as #transhealth or #transhealthcarenow that promote equality in the health care system.
Communication strategies are already making a dent in the fight for transgender rights in health care, but I believe there is more to do. I think the movement can benefit from campaigns that focus on the specific issues concerned. It is imperative that doctors are educated on the needs of transgender patients, and it is dangerous to ignore such an important issue. By studying mass communications, I am building a toolset that will help me communicate in many different forms, on different platforms through different mediums. Social media has revolutionized the way we spread ideas and communicate with the world. Today, most efforts in social justice, no matter the issue, use these platforms to create change.
Sources
Freeman, B., Potente, S., Rock, V., & Mciver, J. (2015). Social media campaigns that make a difference: what can public health learn from the corporate sector and other social change marketers? Public Health Research & Practice, 25(2). doi:10.17061/phrp2521517
Lapowsky, I. (2017, January 21). The Women's March Defines Protest in the Facebook Age. Retrieved February 27, 2018, from https://www.wired.com/2017/01/womens-march-defines-protest-facebook-age/