The Importance of the Elderly in Society
October 1 is International Older People's Day, an important day to highlight the importance of older people in society.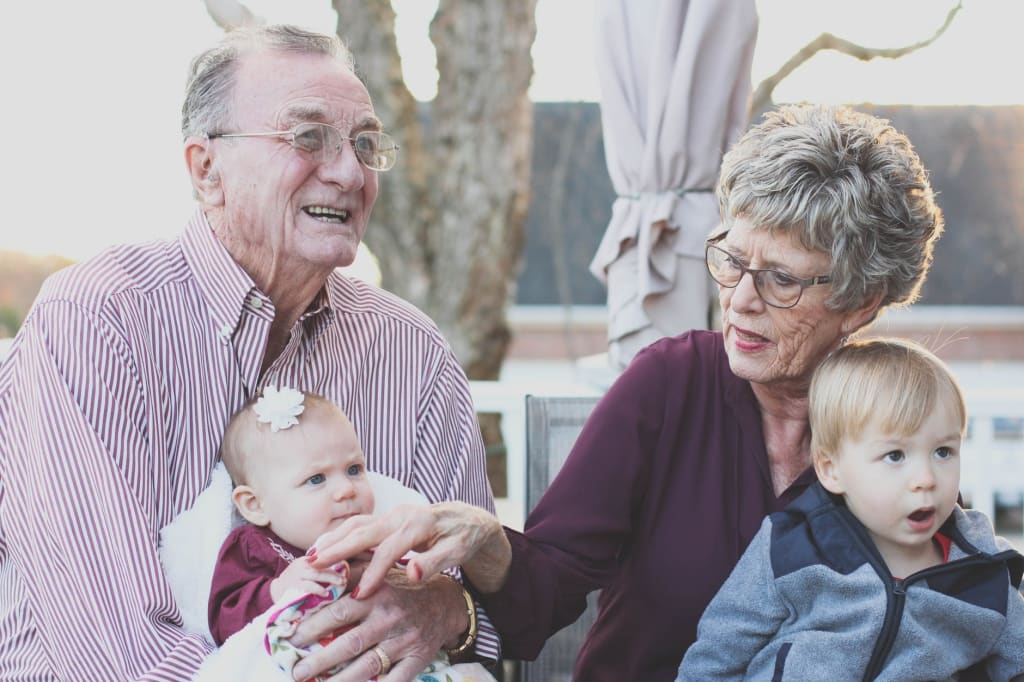 Human ageing is a multidimensional process of human beings that is heterogeneous, intrinsic, and irreversible; it begins with conception, develops during the course of life and ends with death. It is a complex process of biological and psychological changes of individuals in continuous interaction with the social, economic, cultural, and ecological life of communities, during the course of time.
Population ageing is a global reality unprecedented in human history. There are various causes, such as increased life expectancy, decreased mortality, control of infectious and parasitic diseases, declining fertility rates, improved sanitary conditions and attenuation of the rate of population growth.
We must look at indicators of life expectancy or life expectancy (average of the number of years a given absolute or total population lives in a given period). According to the World Bank, by 2017, global life expectancy is 71.6 years, with a slight variation for women, 74 years.
There is inequality in life expectancy between social classes between the sexes, and between job categories, as well as between nations.
The following table illustrates how life expectancy has evolved throughout history
Eras Average life expectancy at birth (years)
Upper Paleolithic 33
Neolithic 15
Bronze Age 35
Classical Greece 28
Ancient Rome 28
North America Pre-Columbian 25 to 30
Medieval Islamic Caliphate 20+
Great Britain in the Middle Ages 30
Beginning of the 19th century 30 to 40
Beginning of the 20th century 50 to 65
Current World Average 72
Differences Between Countries
Life expectancy at birth in low-income countries (62.7 years) is 18 years lower than in high-income countries (80.8 years). The difference is due to causes that can often be prevented or treated through access to basic health services.
In these countries, universal health coverage (UHC) coverage index values are lower; they also experience a greater shortage of health professionals, and government spending on health is lower.
Aging leads to higher dependency ratios and higher health care costs. There are pathologies that, according to WHO, have a high prevalence and occupy the first places of burden of disease such as cancer, cardiovascular diseases, chronic respiratory diseases, metabolic and neurodegenerative.
In fact, depression is one of the major afflictions of the older population. Eight out of 10 older adults suffer from more than one illness, which represents a major challenge for the health system to prevent and detect chronic diseases.
So-called non-pharmacological measures are key in the treatment of depression: family and friend networks are essential and fundamental in this regard.
Various pathologies can be prevented or delayed by healthy habits such as physical activity, adequate nutrition and a mentally and emotionally balanced life, the factors of which bring about greater well-being.
The end-of-life cycle should not be associated with poor health; rather, as an opportunity to promote an active, dignified, and healthy old age from an early age and to promote preventive campaigns to counteract the increase in disease in older adults, which will result in a lower tax burden, both for the health system and the pension system, since as the population ages, higher rates of dependency, and medical care costs are generated.
Ageing poses a challenge for individuals, their families, society, and institutions called upon to implement public policies and programmes that respond effectively to the needs of older adults.
Individuals have an inescapable responsibility to themselves to carry out self-care practices, and in turn, families represent the closest support network.
And on the part of the actors that make up the health system, our role also includes the promotion of good practices in our clients and users.
Regardless of our age, we may reach the stage that many of our parents and grandparents are going through today, and by that time, we will be able to decide how to live our old age, hopefully in the best conditions of well-being, health, and dignity.
Aging is a natural process, and it is necessary to value day after day, the need to have the experience and experiences of the elderly.
The life of people in old age becomes more passive, and aging tends to cause problems in the environment.
When we have not entered this phase, we are not aware of the need for affection, respect, and attention that older adults deserve.
There are many who, when they reach a certain age, cannot fend for themselves, and in their environment they do not find the necessary attention.
Estimates indicate that the population in Europe over the age of 65 in 2050 will be around 30 percent, and 11 percent will be over 80. At these ages we return to a period of dependency that changes the family situation.
We need to reflect on how best to care for our elderly.