The Buzz About Beekeeper's Naturals
Here's how founder Carly Stein tapped into these 'Hive Superfoods' to discover their natural healing properties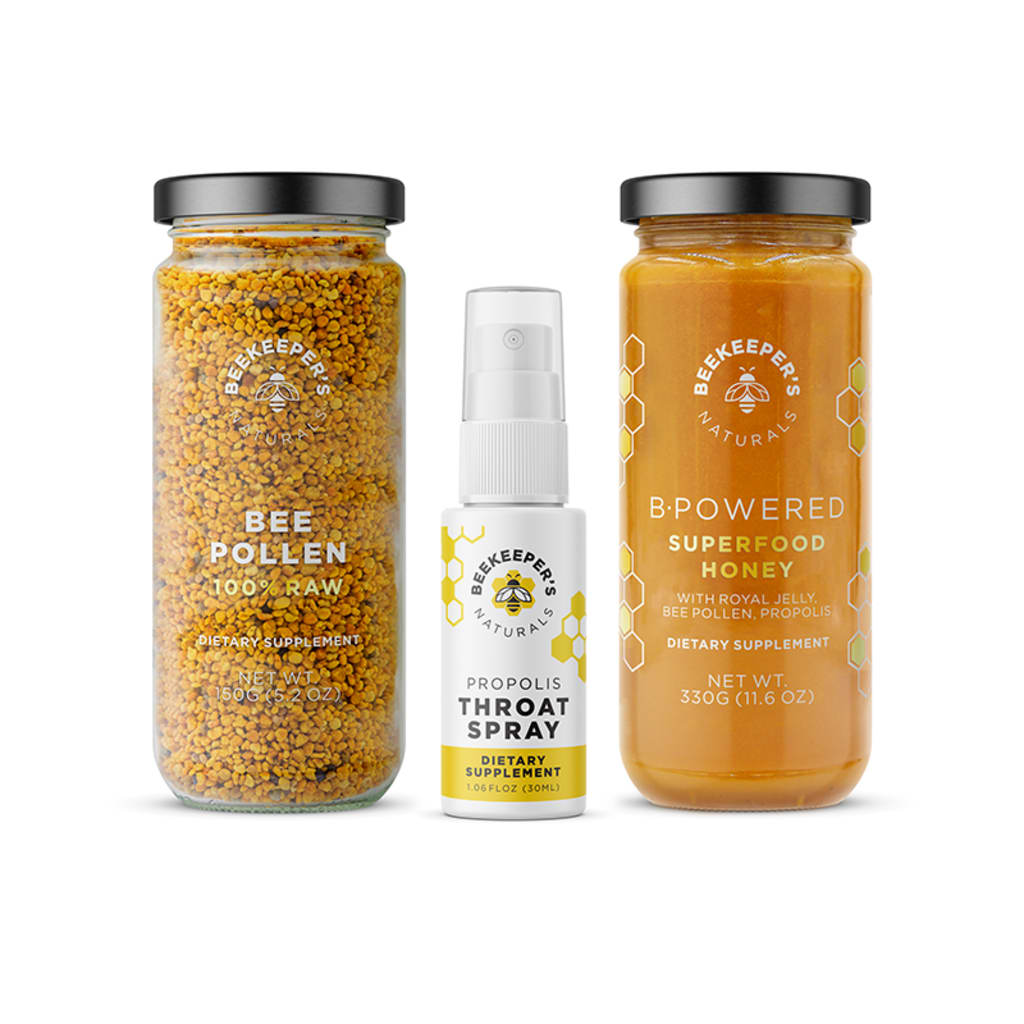 You've had a very interesting path to arriving to where you are, can you tell us what you were up to before starting Beekeeper's Naturals?
[Carly Stein, Founder]: Before starting Beekeeper's Naturals, I worked as a trading analyst at an investment bank, but I always had a passion for beekeeping. Despite working long hours at my office job, I dedicated any and all free time that I had to beekeeping and making my own propolis and hive-inspired products.
After a while, I realized that grinding through the day in the office and building my passion project on the side wasn't a sustainable lifestyle. Once I started to build a solid customer base through farmer's markets and events, the wheels began to turn and I realized my hobby could become something more. This inspired me to take a leap of faith and served as the catalyst for Beekeeper's Naturals.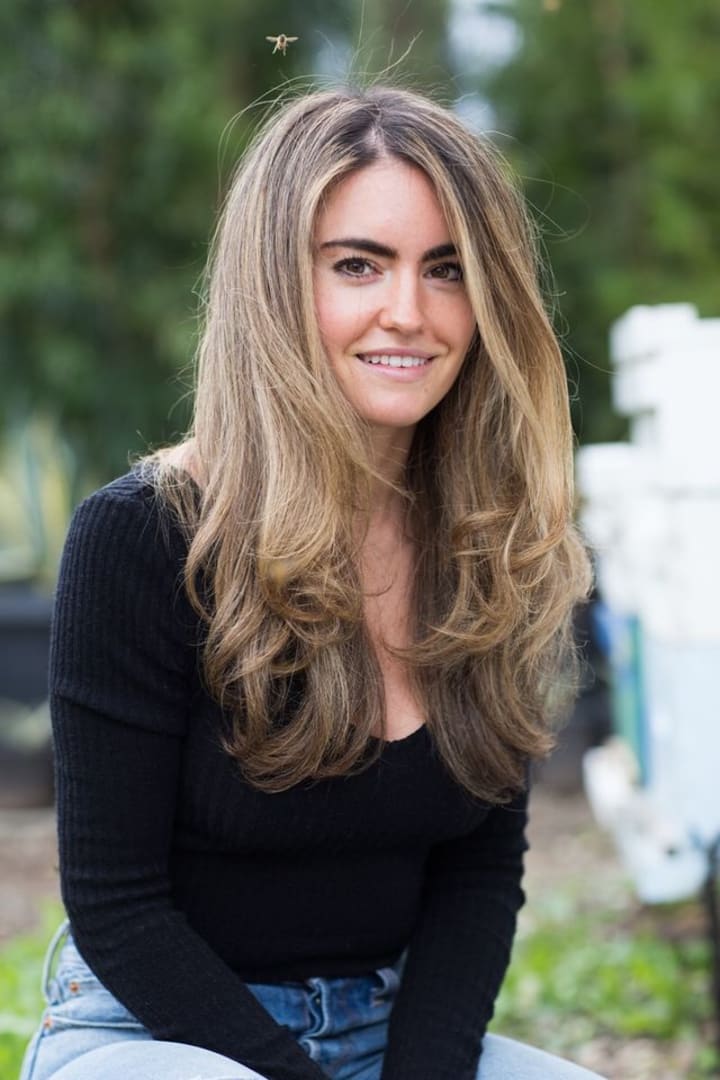 What was a breakthrough moment for you that inspired you to become a beekeeper yourself?
Due to an autoimmune condition, I grew up not being able to take traditional over-the-counter medicines. While studying abroad I came down with tonsillitis and was scared I'd get so sick that I'd need to come home. Desperate for a cure so that I could stay in Italy, I went to a local pharmacy in search of a remedy and found bee propolis - a natural substance bees make that fights germs, contains 300 beneficial compounds, and supports the immune system. I had never heard of such a thing, but I tried it and it actually worked.
When I returned home to Canada, propolis was extremely hard to come by. The few propolis products I was able to find didn't deliver on the quality and efficacy I was looking for - so I decided to make my own. In an effort to learn more about hive-derived ingredients, I became a beekeeper during my senior year of college and began formulating my own products.
What was the biggest challenge you faced in starting Beekeeper's Naturals?
I've always been the type of person to do-it-all. I love problem-solving and being involved in each aspect of the company, but I quickly learned that you can't juggle everything. I have an amazing team at Beekeeper's Naturals who I trust wholeheartedly, which has made it easy for me to take a step back and rely on them for support. Challenges and obstacles are easier to overcome with a talented, collaborative team at my side.
How do you incorporate Beekeeper's Naturals products throughout your daily routine?
In the mornings, I'll typically add B.Powered to my smoothie. Its main ingredient is royal jelly, which is full of energy-boosting compounds. Perfect start to the day!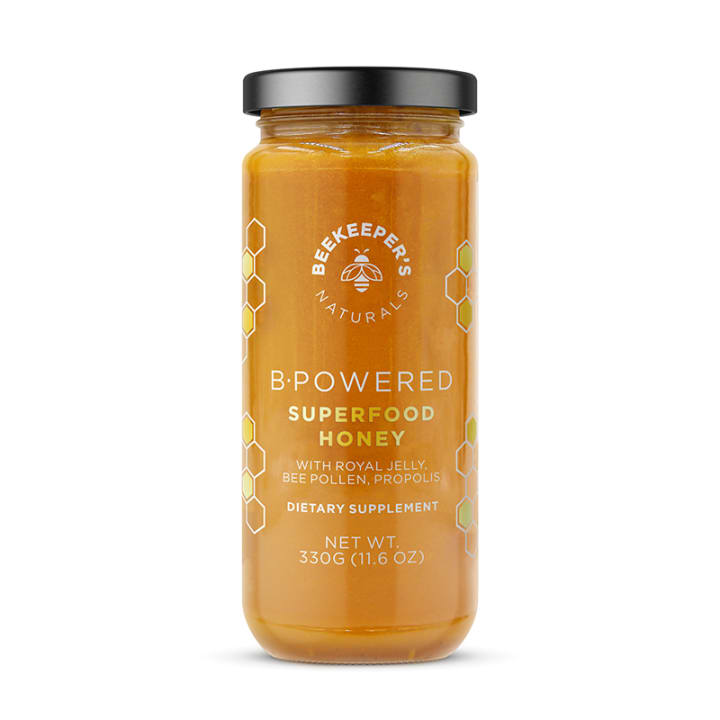 Instead of turning to caffeinated products, I'll usually take B.LXR Brain Fuel in the afternoon. B.LXR is formulated with royal jelly and ginkgo biloba (a natural nootropic) to help clear brain fog and improve focus. At night, I'll add B.Chill to a cup of tea which has hemp extract in it to help naturally promote relaxation. It's great because it never makes me feel groggy the next morning.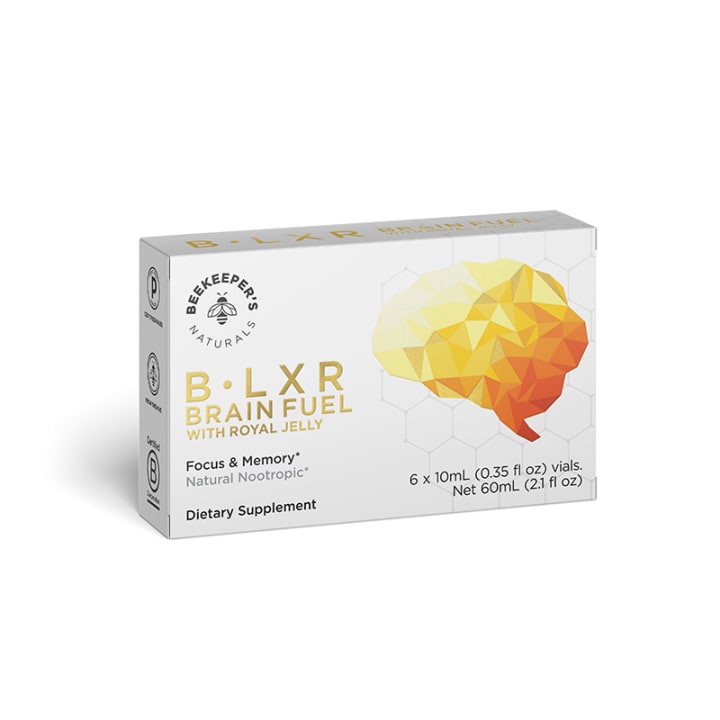 And no matter where I am, I always have a bottle of Propolis Throat Spray on me. Throughout the day, I'll spray a couple of spritzes into my mouth. This was the brand's first product, and I think of it as my own bodyguard in a bottle to help fight off sickness and boost my immune system. Propolis has natural germ-fighting properties and is incredibly antioxidant-rich.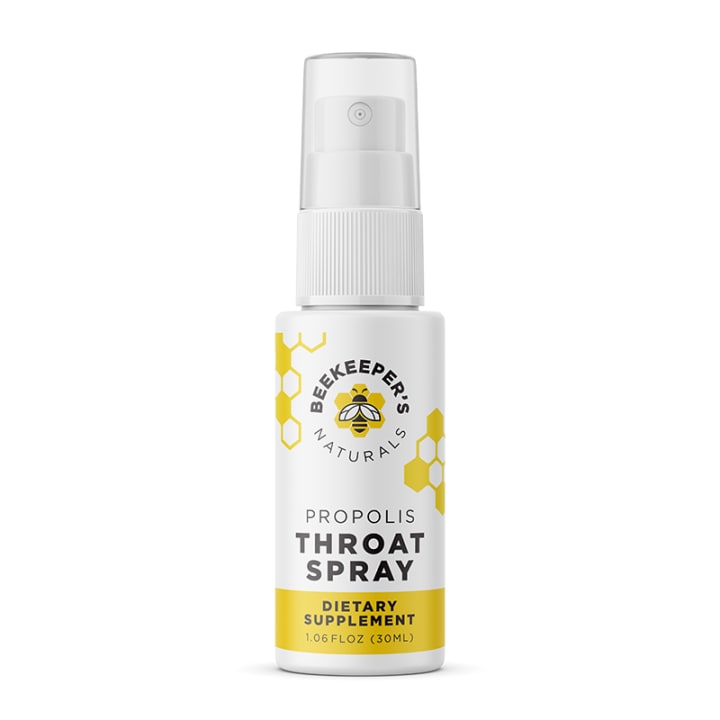 Can you tell us what a 'Hive Superfood' is?
We like to refer to the ingredients in our products - such as propolis, royal jelly and buckwheat honey - as "Hive Superfoods" because of their endless benefits. The ingredients we use from the hive are nutrient-dense and antioxidant-rich, and are truly multi-faceted. Our ingredients from the hive are specifically formulated to do everything from boosting immunity to clearing brain fog to soothing scratchy throats.
What is your mission with Beekeeper's Naturals?
We're on a mission to reinvent the medicine cabinet with clean remedies that actually work. Our hive-powered health solutions are powerful, nontoxic and backed by science. From immune support to all day energy, we want to upgrade your health with uniquely clean and powerful solutions.
We're also passionate about sustainable beekeeping and raising awareness around pollinator protection. Bees are integral to the health of our ecosystem at large, and global bee populations are on the decline due to widespread habitat loss, increased use of pesticides like neonicotinoids, and climate change. With our own hives, we prioritize sustainability along with the health and happiness of our bees. We never over-harvest from our hives and always practice sustainable beekeeping. We take extra precautions by practicing third-party pesticide testing on our raw products, which allows us to guarantee a superior level of product quality with zero exposure to harmful substances.
How do you and your team go about creating new formulas and products?
To ensure effectiveness, we selectively use and test our ingredients extensively when formulating any new product. With every new product, we look to merge powerful ingredients found in nature with what's scientifically proven to nourish the body - like propolis, raw honey, buckwheat honey, bee pollen, royal jelly, coconut-derived MCT oil, bacopa monnieri, ginkgo biloba and hemp extract.
Most recently, we launched B.Soothed Cough Syrup, which we worked to perfect over the course of nearly two years. It's a clean (and effective) alternative to conventional OTC cough syrups that are packed with toxic chemicals and artificial ingredients. By handpicking science-backed plant extracts and powerful hive ingredients, we were able to create a clean remedy that naturally supports recovery and immune health—without any refined sugars, drugs, dyes, dirty chemicals.
Where do you see the future of the wellness industry heading?
Consumers are paying attention now more than ever to what's in their products, where they're getting them from, and how they impact their bodies. People are conscious about the products they select and how they impact long-term health.
We're seeing more and more customers prioritize sustainable and natural products, which we think will become the norm within the health industry as a whole. Products and companies can longer hide behind complicated ingredient labels with detrimental toxins.
What's up next on the agenda for Beekeeper's Naturals?
We have exciting launches in the works that will help us continue to address common health concerns with clean and powerful remedies derived from the hive.
Most recently, we launched in over 400 Whole Foods stores within the U.S. are excited to further our mission of delivering clean, natural remedies to more consumers throughout the country.
Where can people get some of their own Beekeeper's Naturals and where can they follow the journey?
Our products are currently sold online at BeekeepersNaturals.com and Amazon and in select stores across the U.S. and Canada through our retail partnerships.
For the latest brand news and announcements, follow us on Instagram at @beekeepers_naturals!