The 10 Best Subscription Boxes for Fitness Lovers
The most effective way to get into shape is with subscription boxes for fitness lovers; not because of the hard work you have to put in, but because of the fun stuff that comes out of them!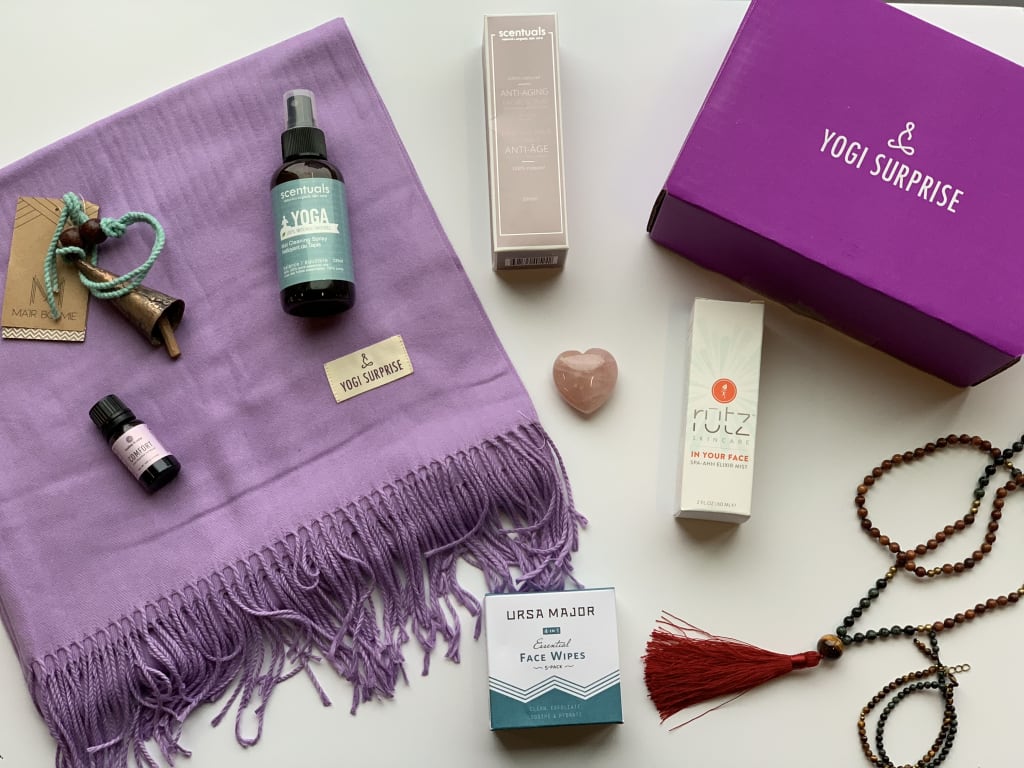 We all know that keeping fit is good for us, but sometimes it's hard to keep the motivation up, even if we love to exercise. Fortunately for you though, there's a range of exciting subscription boxes for fitness lovers that are designed for fanatics and newbies alike. So, if you like jogging, yoga, tennis, weight lifting, cycling, or just want some encouragement to get off the sofa, you no longer have any reason not to get up and go whenever it is you please.
Fabletics is like the wine club of the fitness lovers' world, and allows you to pay your dues ahead of time until you are ready to fill up your metaphorical wine cellar. It's not cheap at $49.95 a month, but because you have the option to put money in when you have it, it's a handy way to save up for athletics gear when you want it. Each box comes with trendy clothing that you get to pick, and there is a great range of cuts and sizes to fit all body shapes. New members also get two pairs of leggings for just $24!
Pros:
Fully Customizable Boxes
Ability to Skip a Month
Free Shipping to Contiguous US
Stylish Designs
Gym Gear for All Shapes and Sizes
Cons:
$49.95 a Month
Expensive Shipping to Alaska, Hawaii, Puerto Rico, and Australia
If you love tennis, then you'll really love this great subscription box. Each month, you'll also receive six to eight carefully selected pieces of tennis equipment, and two brand new cans of balls. Not only will you be able to play like the pros, if you're a dog owner, you can give your furry friend some of your older, unwanted tennis balls! Every box comes with a range of workout gear, wristbands, energy gels, and more that will have you legging it to the courts as soon as your package arrives!
Pros:
Available for $29.95 a Month
One, Three, and Six Month Plans Available
At Least $45 Worth of Products
Full Refunds Available
Cons:
No Customization
Shipping Fees
This subscription service provides fitness apparel that have flexibility, comfort, and support in mind, making them ideal for those who don't want to commit any yoga fashion mistakes, but is also great for any other type of fitness enthusiast. Once you sign up, you'll be prompted to take a quick style quiz to help Yoga Club create an outfit to match your personality and body shape. Also included with your newest Vinyasa outfit are high quality products that retail for more than twice the price you're paying for them, and will ensure you always work out in style.
Pros:
$89 for Three Month Commitment
60 Percent off Retail Prices
Suitable for All Shapes and Sizes
Useful Style Quiz
Cons:
$79 for Single Month Purchase
Shipping Costs Between $4.95 and $9.95
Yoga is all about cleansing the mind, body, and soul, and this box full of healthy snacks is the perfect monthly subscription box for anyone who is a bit of a health freak. Contained within your subscription, you'll find six to eight yoga lifestyle goodies that are always vegetarian and non-GMO, with a retail value of nearly twice what you pay for the subscription. Boxes include essential oils, skin care products, scented candles, books with yoga practice tips, handmade journals, yoga props, and a useful monthly yoga sequence card to keep your motivation up.
Pros:
$44.95 a Month for $85 Worth of Goods
Free Shipping
Vegetarian, Non-GMO, and Cruelty-Free Products
A Range of Beautiful Aromas
Useful Tips to Advance Your Yoga Practice
Cons:
Shipping to Canada Costs Additional $15
Only Occasionally 100 Percent Vegan
One of the best ways to get fit is to get into the great outdoors and enjoy the wonders of nature. This great subscription box encourages you to do just that by offering you must-have camping gear on a quarterly basis. Each box is themed, and contains six to eight products that will help you get the most out of a camping trip, as well as enjoying nature walks, jogs, or runs in the glory that is nature.
Pros:
$46.25 for $75 Worth of Goods
Seasonally Themed Boxes
Free Shipping Within the US
Includes Clothing, Décor, and Other Camping Accessories
Cons:
Only Have Annual and Quarterly Options
If you love lifting weights and are looking to bulk up, then you'll love this subscription box designed specifically for gym buffs. Each box contains premium, name-brand apparel, as well as an array of nutritional snacks, supplements, protein bars, and even meal and workout guides. Your box is tailored to you, and offers free exchanges on any products you get that you don't like. If you want to build out your workout routines or are constantly comparing the benefits between weightlifting and powerlifting, this is the subscription box for you.
Pros:
Starts at $29.99 a Month
Free Shipping Within the US
Customizable Boxes
Workout Guides
Provides a Portion of Profits to Charity
Cons:
Only for Those into Weight Lifting and Gym Fitness
These subscription boxes are designed for women who love to keep fit in comfort and style. Each and every month, you'll have the ability to customize the style of your box. This means that the three items you get with the basic package, or the five items you get for the elite package will be something you absolutely love. Options include clothing of all kinds, as well as resistance bands and jump ropes to help you fulfill your health and fitness goals.
Pros:
Starts at $39.95
Highly Customizable Boxes
Anytime Cancelation
Free Shipping Within the Continental US
Cons:
Only for Women
Shipping Costs If Ordered from Alaska or Hawaii
This box is probably the best valued subscription box you can get for a product that comes once every two months. Each monthly fitness box from The Cycle Box contains between 11-14 bicycle-themed items, and only costs $20 per box you receive. Products are designed to help you build endurance and keep you going when you are really feeling the burn set in. If you enjoy racing, this box is also great since you'll receive the perfect range of goods for use across those day, ranging from preparation through to recovery.
Pros:
$20 for $40-$60 Worth of Products
Fast Shipping
Useful Products for Racing
Tips for Pre-, During-, and Post-Race Practices
Cons:
Only Available Bi-Monthly
No Clothing/Fitness Gear
If you are someone who has not been typically motivated by fitness and are looking for inspiration, then this is box subscription is practically assured to get you off the couch. Fitness can be a great way for you to develop personal discipline, and having a regular monthly subscription box with Half It provides the added encouragement of professionally curated boxes. Designed to provide you with the tools you need to reach your fitness goals, you will climbing that mountain in no time!
Pros:
$39.99 a Month for $80 Worth of Goods
Branded Apparel
Tasty Treats
Inspirational Tips
Motivational Fitness Resources
Cons:
Not Much Customization Beyond Your Gender
Not the Most Varied Food Items
Although this box is not entirely designed to keep you fit, the five to seven items that are crafted to feature your favorite team cannot be found anywhere else. Items include team apparel, collectibles, and other memorabilia. You also get access to an illustrated sports magazine for free, and are automatically included in the Golden Ticket Sweepstakes. The themed boxes also allow you to see your team's gear in a whole new light, making sure you'll be the talk of the stadium on game day.
Pros:
Only $29.99
Free Shipping
Fully Customizable to Your Favorite Team
Exclusive Goods
Cons:
Only Available Bi-Monthly
So whether you're a yogi master, a tennis enthusiast, a marathon runner, or a fitness freak, subscription boxes for fitness lovers are sure to have something you'll love.