The 10 Best Meditation Subscription Boxes
Get in touch with your inner "zen" using these stylish meditation subscription boxes.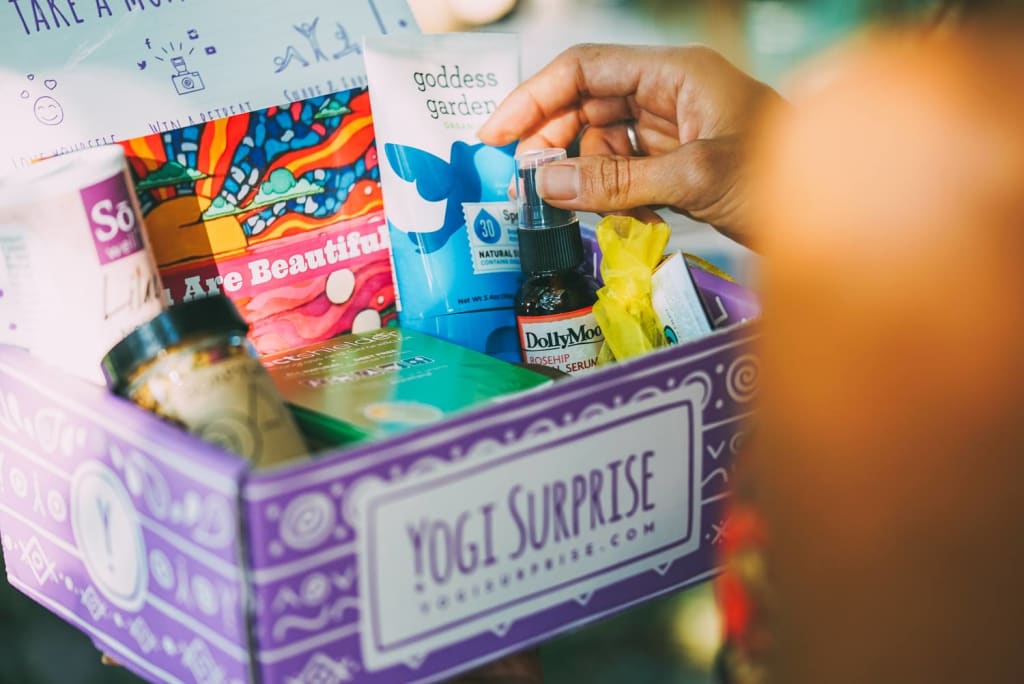 More people than ever before are learning to meditate as a way to relieve stress, gain focus, and keep themselves centered. It's a practice that has been scientifically proven to decrease stress and promote wellness on a holistic level.
Meditation is one of the most affordable practices stressed out people can try, but it never hurts to have accessories that help you clear your mind. As a frequent fan of meditation, I've found that having good supplies can make you get into your mindfulness mode faster than ever.
Lately, I've been going on a monthly subscription binge. These meditation subscription boxes, in particular, have earned a place of my list of zen-friendly gifts I'd want to receive.
Meditation Essentials is a monthly box that offers exactly what the name suggests: gear that you really should have if you want to get into a regular habit of meditating. In other words, it's a perfect box for people who want to get serious about their practice.
Each month will get you a trio of goodies that are designed to maximize your meditation practice. This can include things like mindfulness-oriented books, affirmation notes, scented candles, or just fashion accessories that uplift the spirit.
If you're new to meditation and aren't totally sure what you should be doing, then Chi Box might be a better choice of meditation subscription boxes on this list. This box is focused on guided and easy meditations to raise your vibrations, alongside quality products to help you reach a higher plane of tranquility.
Each box comes with three crystals along with the traits they help enhance. You also get a guided meditation for the month, as well as an intuitively-chosen oracle card to help you on your way.
Each box is assembled by a professional in the metaphysical world, so quality is never a problem.
Most people who are into meditation know a little bit about chakras, also known as the meridians that run down the center of your body. By working on mindfulness and meditation, it's said that your chakras will grow stronger and align.
Chakra Box is one of the best meditation subscription boxes for people who want to get their chakras aligned. Each box comes with crystals, jewelry, and herbal goodies that are designed to induce serenity.
Though you can always just sit down and meditate wherever you want to, a good chunk of meditation fans like to do it as part of a yogic practice. For people who meditate during their yoga session, 108 BOX might be a smart option to check out.
Each box comes with up to eight wellness-, yogic-, and meditation-oriented items. Every single curated box is built around a theme. Some themes are more about joy, others about dreams, while still more are about a meditative mindset.
Are you worried about being unable to let go of all the minutiae of life? Do you feel like you are trapped in your circumstances? If so, zen meditation might be better subscribed to, as well as some of the best meditation apps for relaxation.
Zenspiration Box is a female-oriented, meditation-enhancing subscription box that uses zen philosophy, soul-healing goodies, and wellness-oriented gifts to bring out the best in you. Each box comes with a nice set of gifts involving empowering messages, aromatherapy, and more.
Meditation and mindfulness go hand in hand. Being mindful forces you to focus on your breath, your body, and your place in the universe. Mindfulness box is one of the more elegant meditation subscription boxes to work on that angle.
Each box offers up aromatherapy, chakra-oriented meditation tools, organic treats, and decadent essential oils. You will love what you get and will see it as a gift to the universe.
Yoga isn't just an awesome way to exercise; it's a way to bring a new, meditative state of mind into your world. That's why a lot of the most common yoga accessories also double as meditation tools—or are at least awesome ways to unwind.
YogiSurprise is currently CrateJoy's number one yoga box, and rightfully so. Each box has up to seven items with a total value of $80 to $100. The value is there, and it'll help you reach tranquility on and off the map.
Quirky and cute, but totally relaxing—that's Frisky Fish in a nutshell. This elegant little box comes in two flavors. The first is a set of three healing crystals meant for mindfulness. The other comes with healing crystals, essential oils, and other spiritual tools.
These kits are meant to make your home feel a little more spiritually aligned. You're going to love how peace-inducing these gifts are.
Healing crystals really do work wonders when you're trying to reach a new state of mindfulness. Awakening in a Box is one of the better meditation subscription boxes for when it comes to crystals for beginners, and crystal lovers—that's no joke.
This monthly box gives you up to five crystals and up to six additional full-sized products in their largest box. For those hoping to find something a little smaller, there's a petite box offering up three crystals and two products each month.
Starting at $14 a pop, this box really shows you that it's the simple things that matter.
Not feeling the heavy-handed focus on spirituality? Feeling Fab is probably the best subscription box for you. This box isn't all about spirituality, nor does it involve healing crystals. It's actually more about relaxation and just getting you in the right state to meditate.
Each of these meditation subscription boxes come with up to eight curated items involving relaxation, spirituality, or just working your personal style. It's part hippie, part zen, and all fabulous.
meditation
Skunk Uzeki is an androgynous pothead and a hard partier. When they aren't drinking and causing trouble, they're writing articles about the fun times they have.