Strategic Exercises to Help You Tighten Your Loose Skin This Summer
Workouts to tone and tighten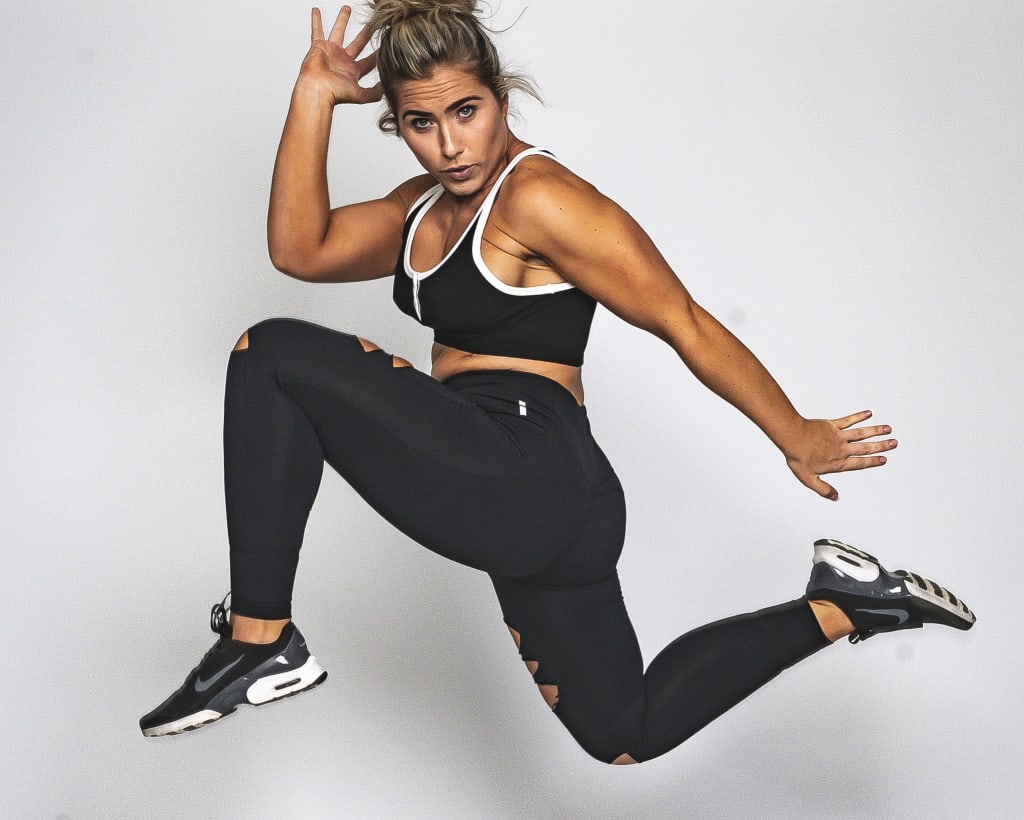 Loose skin does not only lower self-esteem, but it is also frustrating. There are many people out there with sagging skin, but they don't know how to deal with it. Others are wondering what causes sagging skin so that they can come up with a strategic plan of reversing the problem. Weight loss, childbirth, and aging are some of the common factors that cause sagging skin. If you are interested in tightening your sagging skin this summer, here are some simple strategies you should incorporate.
1. Toe Taps
It is evident that toe taps are some of the tough exercises that you will get around, but they are very useful when it comes to tightening your skin. Toe taps are essential in working the gluteal muscles around the buttocks, hence creating a toned behind. Toe tap exercises are better performed when lying flat on the floor and your legs perpendicular to the floor. You should then proceed to tap your toes with each hand.
2. Sit Ups

If you are interested in tightening the loose skin around the waist and stomach, you should consider sit-up exercises. These exercises, when conducted correctly, are very effective in reducing your overall weight and also tightening the skin around the belly area. You should repeat sit-ups several times in a day for a month, and you will start noticing some results. Although sit-ups are very effective, they are not recommended for a person who had a caesarian section as they can lead to injuries.
3. Biceps Curls
Bicep curls are some of the easiest and most effective exercises of tightening loose skin on the upper arms. These exercises are typically meant to deal with loose skin on top of your upper arms. It is efficiently conducted by flexing your arms after the other, especially when shifting your weight towards the chest. You can conduct this exercise in your office or when walking home in the evening. However, you have to get some free space to avoid disturbing other people.
4. Standing Calf Raises
If you are interested in tightening loose skin around the calf muscles, standing calf raises are the best. This is an easy and effective exercise that will help you to tighten your skin within a short period. You can easily start it in a standing position while your heels are hanging off the back. You can start swinging up and down, so your weight is supported by the calf muscles and the toes. You can do this exercise for a month.
5. Jumping on the Spot
Fair enough, jumping on the spot seems to be the simplest of the exercises any person wishing to tighten loose skin can try. Literally, it is jumping on the spot without making huge positional differences. This form of exercise is meant to target lower sagging skin, especially around the stomach, thighs, and legs. Fifteen minutes a day for thirty days can prove to be very effective in tightening loose skin on the lower parts of the body. It is a simple exercise that will not take much of your energy or cause excessive sweating.
6. Morning/Evening Runs
Running is the ultimate exercise for any person who is interested in cutting some pounds or tightening loose skin. There is nothing unusual in doing it in the morning or evening other than a cool environment, especially in summer. Running helps in tightening loose skin on every part of the body. You will tighten loose skin on your things, abdomen, buttocks, and your arms by consistent swinging. Running can be continuous or for three days a week. It is one of the most effective exercises for weight loss and general body fitness.
These are some of the strategies you can incorporate to tighten loose skin this summer. The effectiveness of each exercise program that you will incorporate depends on commitment and dedication. Each of the programs works wonders and can help you to get away from frustrations and self-esteem issues, but you need to show some commitment and dedication as well.
weight loss
About the author
Paisley Hansen is a freelance writer and expert in health, fitness, beauty, and fashion. When she isn't writing she can usually be found reading a good book or hitting the gym.
Reader insights
Be the first to share your insights about this piece.
Add your insights