Staying Fit in Autumn & Winter
How to stay fit during the colder months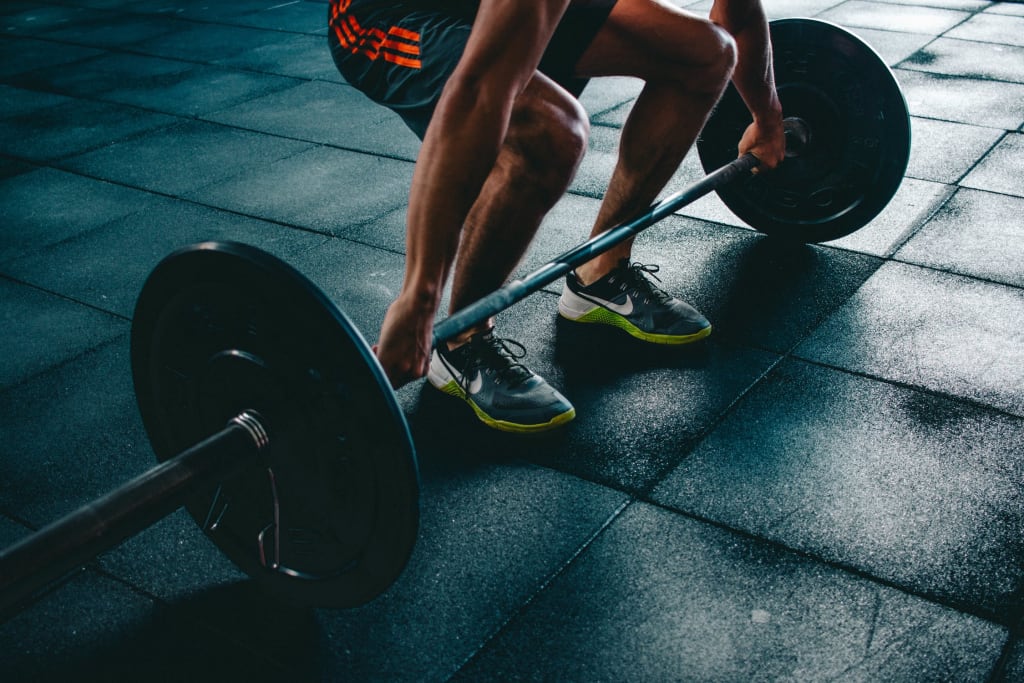 With the weather biting, the sun hiding away and the days getting shorter, finding the motivation to go out and do a run is probably harder than any other time of year. So what can you do to stay active over autumn and winter?
Sign Up for a Race
If you're someone who needs the motivation of a big race to get your running shoes on, then this'll probably be the best option. Be it a 5K, 10K, Half Marathon or Marathon, putting your name forward to take part in a big event where people will be watching will push you forward, because do you really want to fail with all those people watching? I thought not. So layer up, plan your route, get your running shoes on and get training. If you want to find out what's going on in your local area, check this out.
Alternatively, if you prefer the warmer climes, then surely it might be worth considering taking a week or two away somewhere you'll feel way more comfortable. You can go for a run or two on the beach so to not feel as guilty. Getting to a hot place in the UK autumn and winter months probably means travelling by plane, so when you do travel, don't get caught out by often forgotten about charges like airport car parking charges. However, thanks to sites like Parking at Airports, you can compare the best deals on long-stay car parking at the airport you're travelling from.
Go To the Gym
For some people the gym is the first resort when looking to build and maintain fitness. For others though, they avoid it like the plague. You've probably seen the videos floating around of gym-goers laughing at the people who can't do the equipment right, and that might have put you off in the past, but pretty much no one does that in a usual gym. Plus, if you ask for demonstrations on how to use each piece of equipment safely and correctly, the staff should be happy to help.
Some people are put off by the monthly fees, but some gyms do have trial months and cooling off periods so you can decide whether the gym is right for you before committing to a long ol' contract. Plus, if you attend regularly enough, it'll be of good value. And what's the alternative, running outside in the cold? No thanks. Give me a heated room any day of the week. So if you're looking at going to the gym or are already a regular visitor, then check out these do's and dont's whilst doing your workout.
Make Your Own At Home
If you're someone who's lucky enough to have the money and space for some gym equipment at home, then you might want to consider putting together your own indoor gymnasium. This can be beneficial in three ways. Firstly, buying your own equipment like treadmills, rowing machines and dumbbells are an investment. Unless you completely decimate your machines, they will have some resale value once you're done with them, unlike a gym membership where you pay a fee but don't get a free machine to take home at the end of it.
A home gym is also useful for people who lead busy lives. Let's be honest, it's time consuming to get home from work, change and pop back out again to travel to the gym and back. Having everything you need at home is the perfect encouragement to have a quick and relatively easy workout session. And the third one is avoiding machine hoggers. Maybe the gym you go to is low on machines or high on the amount of people who use certain machines. You don't need to worry about that here, just walk into the room and go.
Dress Right for the Weather
If you are running outside, be careful. With the ever changing weather in autumn and winter, it's always important to be prepared for the weather conditions you'll face. Whilst it's a good tip to running in snow no matter what circumstance, weather like rain is more common and more difficult to avoid, especially with regular training patterns. Getting your gear right for the colder and sometimes dark months is important. Take a look at this to see what you can do to have a good running spell during autumn and winter.