Recognizing the Adverse Effects of Acetaminophen
Understanding the Extraordinary Dangers of a Seemingly Ordinary Drug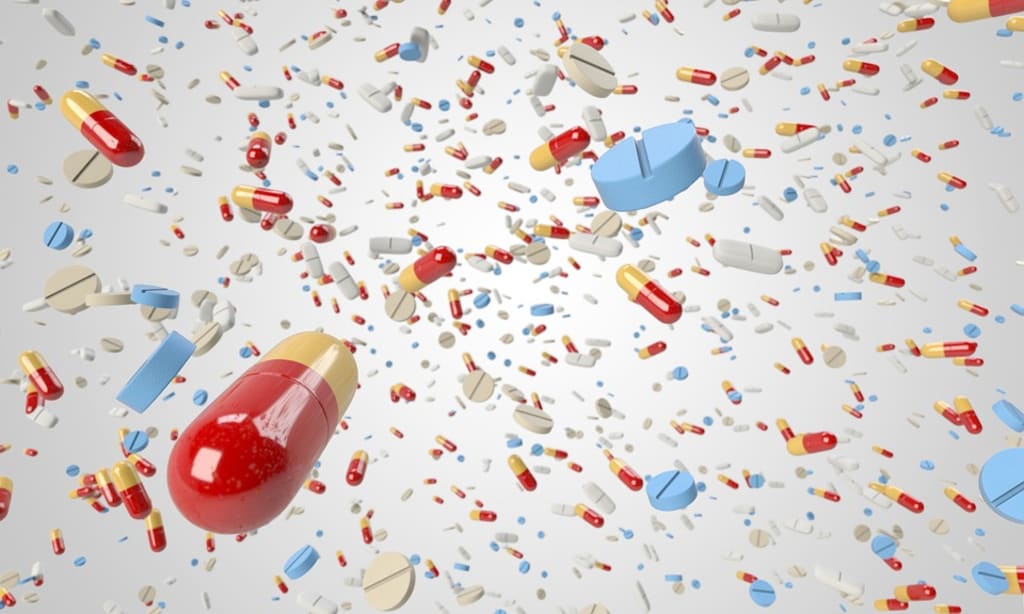 Acetaminophen Is Considered an "Ordinary" Medication, But it Can Have Extraordinary Adverse Reactions
Safety First
Recognizing the adverse effects of acetaminophen is a critical component to ensuring your safety when taking this particular type of medication — whether through over-the-counter or by way of prescription. When an individual ingests this particular substance, it enters the body and actually changes the overall perception of the pain that is being experienced. It is referred to as an "analgesic" because of the fact that it works to reduce the effects of pain. In addition to this, it works to cool the body if fever is experienced. This makes it known as an "antipyretic" as well.
While approved by the Federal Drug Administration in the year of 1951 as a treatment, there are many issues that could arise when taking this medication. Here, you will learn about those complications. The information contained within this article is not intended to be or implied to be a professional substitute for medical advice, medical treatment, or medical diagnosis from a licensed doctor. Instead, it serves as general information. Always seek professional advice for questions, issues, and complications associated with your health and the medications that you take.
Side Effects
There are several uncomfortable side effects that can occur when it comes to the adverse effects of acetaminophen. It is important to understand that while these effects can be common, there are quite a few that can indicate a more serious problem. If you find that you suffer from any of these issues after ingesting medications that contain the ingredient of acetaminophen, it is imperative that you consult a doctor immediately. The side effects can include one, more, or all of the following:
Several individuals may develop a rash that forms on top of the skin, or a lace-like rash that appears just below the skin.
Hives is also a reaction that may occur. Hives are typically areas of the skin that appear to be red and swollen. In most cases, these appear quite quickly after the ingredient is consumed.
Many cases of adverse reactions involving this substance have been documented to have cases of itching on the skin. This typically occurs under the neck, on the face, and on the arms. However, it is possible to occur anywhere on the body. This itching may or may not be accompanied by a rash.
Many may find that the mouth becomes dry. Most of the time, when this occurs, hoarseness in the voice will often occur.
Complications in the area of swallowing may also occur as an adverse effect of acetaminophen. This is often accompanied by problems associated with breathing properly.
Swelling in and around the facial area may occur. This includes the throat, eyes, and even the tongue. Various other areas may be affected by swelling as well. This most often occurs around the lower leg and foot area.
Medical Emergencies
While all side effects should be immediately reported to a doctor, there are many cases in which the adverse side effects of acetaminophen can actually indicate a medical emergency. Many may refer to these situations as "acetaminophen overdose," or "acetaminophen poisoning."
If you find that you, or a loved one, start to display the symptoms that a medical emergency is occurring after taking a medicine that contains this ingredient, you should seek emergency care right away. If you are unable to get to a local emergency room on your own, pick up the phone and call 911 so that help can be dispatched to you.
The initial symptoms that should alert you that a serious problem is occurring are nausea and vomiting. This is a good indication that the body is rejecting the substance for one reason or another. Many may find that they suddenly feel quite tired. It is not the type of tired that is an occasional bout of sleepiness; it is the type of tired that will leave you feeling as if you are to the point of collapsing with exhaustion.
Sweating and a general feeling of malaise may also occur. Pain may be experienced in various areas of the body but is most commonly felt in the stomach. The upper right side is the most commonly complained about area. You may not want to eat, may find that you bruise easily, and may even bleed quite a bit.
Any type of symptom that resembles that of a flu-like state may indicate that there is a serious situation occurring. In some instances, the eyes may start to develop a yellowing. When this happens, it is usually not too much longer before the skin starts to reflect the same color. This typically indicates the onset of jaundice. This is a major sign that the blood contains unnaturally high degrees of a particular chemical that is called "bilirubin."
There are several reasons this may occur, but it normally always results in the fact that there is an issue with the liver. Naturally, this symptom can indicate a potentially life-threatening condition and/or disease. The following outlines a few more dangerous side effects that may develop after taking acetaminophen:
Complications in Passing Urine
Changes in Urine Output
Feeling Lightheaded
Sweating Abnormally
Onset of Weakness
Fainting
Adverse reactions associated with acetaminophen may result in the development of the following medical problems:
Swelling of the Vocal Cords
Stevens-Johnson Syndrome
Pustular Skin Eruptions
Decreased Levels of White Blood Cells
Decreased Levels of Blood Platelets
Drug-Induced Hepatitis
Toxic Epidermal Necrolysis
Discolored Spots on the Skin
Skin Inflammation
Kidney Damage
Anemia
Stomach Bleeding
Liver Failure
And, Several Other Issues
Acetaminophen Medications
Currently, there are over 600 various over-the-counter and prescription medications that contain acetaminophen. Before purchasing over-the-counter medication, you should always consult the labeling to determine what ingredients it contains for your own safety.
When receiving a prescription, you should openly discuss the main ingredients of the medication with a pharmacist. Learning as much as you possibly can about the medications that you take is the first step to preventing injury to yourself. The following details just a few of the most popular medications that contain acetaminophen:
Tylenol®
Wygesic®
Gelpirin®
Endocet®
Acephen®
Excedrin®
Benadryl®
Dayquil®
Hydrocodone Bitartrate
Lortab®
Percocet®
Vicodin®
Midol®
Nyquil®
Robitussin®
Sudafed®
Theraflu®
Zicam®
Interactions
According to research listed on Drugs.com, there are 173 drugs—which consist of 1061 brand named and generic named medications—that have a known interaction with acetaminophen. These interactions are identified as "major," "moderate," and "minor." Listed below are examples of the most popular drugs that interact with acetaminophen, based on data retrieved from studies, research, and patient reports:
Arava® (leflunomide)
Black Cohosh
Coumadin® (warfarin)
Dilantin® (phenytoin)
Epitol® (carbamazepine)
Fioricet® (acetaminophen, caffeine, and butalbital)
Click the following for a full list of the all of the medications: Acetaminophen Drug Interactions
Conclusion
Most individuals are under the impression that acetaminophen is one of the safest ingredients used in medications today. While this is generally true, there are exceptions. Each of us reacts to ingredients in our own way. There may be some that are never affected, and then there may be some that have a severe reaction and suffer from the adverse effects of acetaminophen.
By learning what you are able to regarding the side effects of this substance—as well as the more serious adverse reactions—you will know how to respond in the event of a potential emergency. Remember, direct all questions about acetaminophen and the adverse effects of this drug to a licensed medical professional.
About the Creator
Angela has worked as a professional content creator for nearly 20 years. Her topics are typically created as a result of her life experiences and passions. She strives to deliver content that is helpful, intriguing, and entertaining.
Reader insights
Be the first to share your insights about this piece.
Add your insights