Questions To ASk A Doctor Before Considering IVF
ivf questions to ask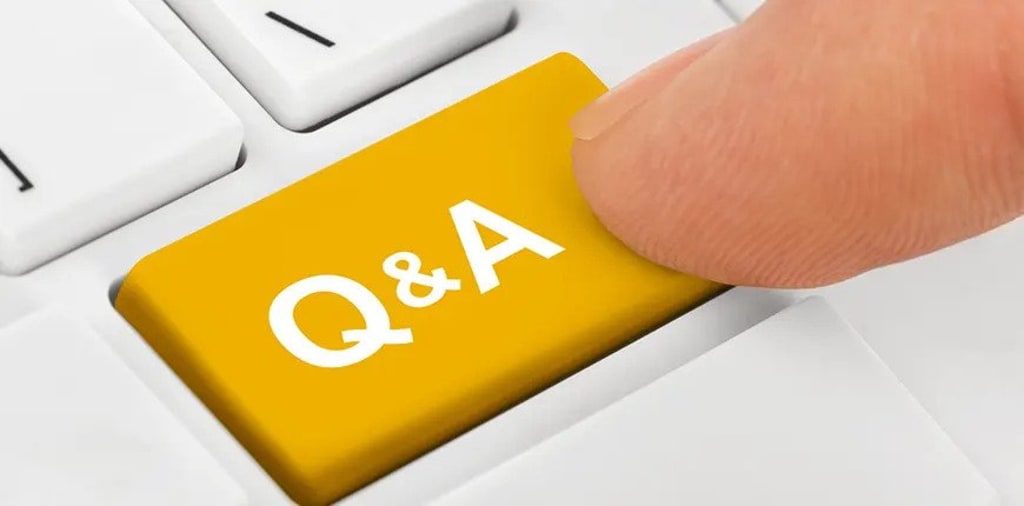 IVF isn't usually the first infertility treatment option that a couple considers. People tend to think about home remedies, supplements, and gimmicky treatments that dupe gullible people first and only after nothing else seems to work, they come to the right place: An IVF clinic.
A couple is able to decide upon a doctor for their infertility treatment after going through weeks and months of research. The appointment with a good doctor is secured after trying for a long time and hence it is advisable you take along your doubts so that a doctor can answer your questions regarding the IVF treatment, and subsequent visits can be utilized for treatment.
Asking the right questions can help improve your IVF Success Rate and ensure that you are trusting the doctor you have chosen for your IVF treatment. The following are the questions to ask before starting IVF –
•Is IVF the only treatment option?
If it is possible to conceive through other methods, doctors would suggest them before IVF treatment. However it doesn't hurt to ask this question to your doctor and if treatment is possible through Intra-Uterine Insemination, medications, or lifestyle changes which makes it one of the most important questions to ask before starting IVF. If your doctor thinks IVF is the only means by which it is possible to conceive, then by no means should you delay it as advancement in age impacts the IVF Success rates.
•Am I the right candidate for IVF?
Asking if it is advisable to get the IVF treatment for you is one of the more important questions you need to ask. Your age, health, ovarian reserve, endometrial thickness, and sperm motility, morphology, and motility influence if IVF is the correct infertility treatment for you. Your doctor might also recommend some lifestyle changes and modifications before you begin your infertility treatment to enhance your Health before conception and IVF success rates.
•What are the IVF success rates of the clinic?
It's important to know the IVF success rates of the clinic before investing your time, money, and trust in the clinic. Choosing an IVF clinic with high success rates also ensures that your IVF treatment would be handled by an expert team of infertility experts, gynecologists, endocrinologists, and embryologists. A clinic that has consistently high IVF success rates would be able to maximize your IVF success rate, thanks to their experience. It is also very important to realise what exactly does a clinic mean by IVF success rates. In IVF Junction's recent Facebook Live, Dr. KD Nayar explained how there is no regulation and guidelines about how the IVF clinics are claiming to have a certain success rate. Earlier the success rates of IVF used to be determined by pregnancy test positive being considered as criteria for IVF success rate, followed by viable pregnancy that can be seen on an ultrasound at 6-7 weeks being considered as an IVF success rate, then a clinical pregnancy that continued beyond 12 weeks was considered as criteria for IVF Success rates, and it evolved to become Live birth rate as criteria for IVF success rate. When it was discovered that some clinics are doing multiple embryo transfers, which resulted in twins and triplets, the IVF success rate came to be known by the conception of a healthy singleton pregnancy. Now, the IVF Success rates are determined by the cumulative live birth rate, which means that IVF is done by extracting eggs, a fresh embryo is done while some embryos are frozen for subsequent cycles, and out of these embryos if a pregnancy develops it is known as a cumulative pregnancy rate. Dr. KD Nayar also cautioned against clinics advertising very high IVF Success rates, as it is the IVF Clinic's responsibility to educate the patient with authentic information. Keep this in mind when you're being told about the IVF success rates of a clinic. Always ask questions related to IVF success rates before you choose an IVF clinic for your IVF treatment.
•Does the IVF cycle cost include medications and injections or would that be extra?
It is important to ask this question up-front so that you are not caught off-guard by "hidden costs". At IVF Junction we give a clear idea of the money you would require to invest for the IVF treatment, and we let you have an idea of the IVF costs with full transparency with our IVF Junction cost calculator. All you have to do is open the IVF Junction Cost Calculator, add the treatments you have been prescribed by your doctor in the IVF treatment and the number of cycles, and the IVF Junction Cost Calculator would automatically calculate the approximate treatment costs for you.
•What are the costs for the treatment of complications if they arise during the IVF treatments?
Sometimes treatments for complications may be required while taking the IVF treatment. Treatments including general procedures such as Laparoscopy, Hysteroscopy, TESA, and PESA might be recommended. Having an approximate idea about the treatment costs would prevent you from being surprised if additional costs come up during the IVF treatment. This Post covers the treatment costs of most of these treatments that are commonly prescribed.
•What is the likely rate of success for subsequent cycles?
The success rates of IVF may improve with subsequent cycles and hence asking this question ensures that you know about how many cycles it might take you to conceive. It also gives you an idea of how many cycles should you try and you can plan your IVF treatment accordingly. Multiple Cycles of IVF also means costs would add up accordingly, so you also need to manage your finances accordingly.
•How long is the IVF process?
It is very important to know how much time your IVF treatment procedure can take as you need to ensure that you would be available for multiple scans, blood tests, check-ups, and procedures. It is important that you comply with all that your doctor recommends and make sure that work commitments and your social life do not interfere with your IVF treatment appointments. It's also important to understand for which processes would both the partners be required so that both the partners can be available in the same city when the IVF treatment demands. We have done a post that extensively covers just how long is the IVF process usually and the timeline of the different procedures.
•Would you be requiring a frozen embryo transfer?
Doctors usually recommend you get your embryos frozen as you might require them in subsequent cycles if the first cycle of IVF does not result in a pregnancy.
This ensures that you have implantable embryos instead of having to go through the egg retrieval, ovum retrieval, and fertilization procedure again. Embryo transfer success rates can also vary depending upon whether you're using Fresh Embryo Transfer or Frozen Embryo Transfer. The clinics are extremely careful to ensure that frozen embryos do not get intermixed, something that a lot of people seem to worry about. Samples are labeled and very strict vigilance is provided by the IVF Clinic's staff to ensure that there is no mix-up. Sample tracking is done with extreme care to ensure that the scope for error is minimized. Genetic Testing can also be done to ensure that the embryo is indeed genetically related to the parents. A good clinic would not hesitate your IVF mix-up questions, so feel free to ask them for gaining complete confidence in the IVF clinic.
•Does the IVF clinic have an in-house lab?
IVF clinics having their own in-house labs and embryologists are preferred over IVF centers that collaborate and work with other labs. This ensures consistent quality of their IVF treatment procedures and may improve the IVF Success Rate. IVF Labs must have the most advanced equipment and experienced embryologists who can help maximize your IVF Success Rates with the help of their expertise and skills.
•Can the clinic help you finance your IVF Treatment?
IVF is expensive, but it doesn't mean that you cannot make it affordable. The EMI options that some clinics provide can help you pay for your IVF treatment procedure in small monthly installments with an interest. This allows you to pay a smaller amount on a monthly basis instead of a large amount of money for your IVF treatment procedure at once. IVF Junction lets you Finance your IVF treatment. Do get an idea about the cost of IVF treatment, you can use our Cost Calculator, and to know the EMI you would be required to pay you can use our EMI Calculator. These free tools ensure that you are empowered with knowledge about your IVF treatment costs.
Take Away
It is understandable that you will have a number of questions regarding your IVF treatment options – and that is understandable, having questions ensures that you want to prepare for IVF physically, emotionally and financially. IVF Junction believes in transparency and has very strict quality control standards for the clinics we choose to partner with. Helping YOU achieve your dream of having a baby through IVF treatment is our motto and all our initiatives have been designed keeping your requirements in mind. If you still have any doubts or questions to ask before starting IVF treatment procedure, feel free to reach out to us with our IVF Junction Support Forum or contact us directly. We make sure that all our patients feel comfortable and safe and have all the information they require to make a more informed choice, with no hidden costs. We look forward to talking to you!
Source: https://ivfjunction.com/blog/questions-before-starting-ivf/