Oprah Winfrey's Greatest Accomplishments
From actress to powerful CEO, Oprah Winfrey's greatest accomplishments serve as an example for young women all over the world.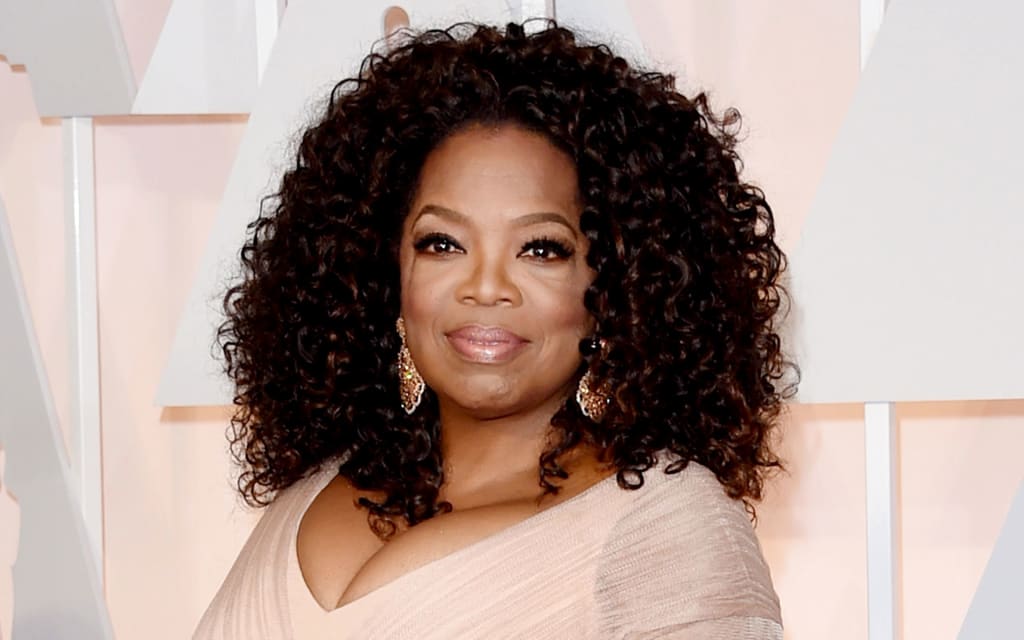 Unless you have been living under a rock, you have heard of Oprah Winfrey. She is everywhere and even though her very successful talk show has been off of the air, her OWN television network is still up and running and her face continues to appear on her monthly magazine cover. Oprah Winfrey's career has spanned every form of media and beyond. She has had a turn in being an actress, talk show host, producer, and philanthropist. Among Oprah Winfrey's greatest accomplishments are being Chairwoman and CEO of both Harpo Productions and The Oprah Winfrey Network. She has co-authored five books, and has started The Oprah Winfrey Leadership Academy for Girls, a school designed to educate and develop the leadership skills of young women in South Africa. And as if that's not enough, Winfrey has been featured in TIME Magazine's 100 most influential people on an impressive 10 occasions.
Some have deemed Oprah the most influential woman in the world. She has been awarded the Presidential Medal of Freedom by President Barack Obama, as well as an honorary doctorate degree from Harvard. She has been ranked the richest African-American of the 20th century, the greatest black philanthropist in American history, and is one of few black billionaires in North America.
Though Oprah Winfrey's greatest accomplishments are never ending, as she refuses to rest on her laurels, her goals have always been to inspire and motivate others. She continues to set examples for the world to see and, hopefully, follow.
Television and Movies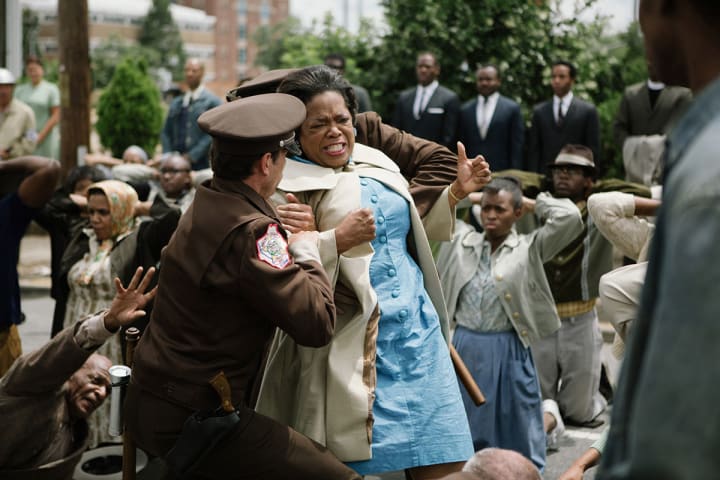 The Oprah Winfrey Show aired its first episode on September 8, 1986. The show ran for 25 seasons and included an impressive 4,562 episodes. Oprah used this venue as an educational platform that featured books clubs, self-improvement segments and philanthropic forays. Airing its final episode in 2011, it is still one of the longest running daytime TV talks shows in history and has received 46 Daytime Emmy Awards. Winfrey stopped putting the show up for consideration in 2000. The model was not of a typical talk show. Her love of reading inspired others to read via her book club and brought a whole new appreciation to the art of book-writing. Celebrities would surprise unsuspecting fans, making their appearances even more spectacular. The most coveted show to be a part of became "Oprah's Favorite Things." The items that appeared on those shows, brought fame and fortune to the makers of the specific items. Oprah has given away houses, electronics and, yes, even cars. To kick off her 19th season, Oprah gave all 276 members of the studio audience a car. This particular episode ended up giving Oprah a tad of grief as participants had to pay taxes on their gifts.
One of Oprah's film endeavors was as producer and actor in the film Selma. The movie chronicles Martin Luther King Jr.'s march from Selma to Montgomery, Alabama. The films wider released coincided with the 50th anniversary of the actual March. Oprah portrays Annie Lee Cooper, a civil rights activist best known for punching Selma Sheriff Jim Clark and her unsuccessful attempts to register to vote. According to Oprah, "The reason I said yes to this role is because of the magnificence of Annie Lee Cooper." Aside from her role as Cooper, Oprah also acted as producer for the film. She was a co-producer with Brad Pitt. Though not the first choice, Ava DuVernay did an incomparable job directing the film and it was nominated for many awards. The film starred David Oyelowo as Martin Luther King, Jr. and Tom Wilkinson as president Lyndon B. Johnson. The film ended up winning an Academy Award for Best Achievement in Music Written for Motion Pictures, Original Song for the song Glory.
Literary
Oprah's Book Club made reading popular again. If Oprah read it, you wanted to read it. This, once again, demonstrated how Oprah used her show as a platform for self-improvement. The books were all chosen by Oprah herself and were selected each month for viewers to read and discuss. It began in 1996 and ended in 2011 with the show itself. The club recommended 70 books during the 15 years that it ran, making many obscure titles bestsellers due to the club's recommendation. This rise in sales has become known as "the Oprah effect." Oprah's Book Club 2.0 began in 2012 as a joint venture between The Oprah Winfrey Network and O: The Oprah Winfrey Magazine. The book club was part of a comedy skit by Jimmy Kimmel titled "Book Club Fight Club." Though, there was some controversy. One of Oprah's selections, A Million Little Pieces, turned out to be a fictional, non-fictional memoir. Refunds were offered to those who felt offended by the deception.
Though an avid reader, Oprah Winfrey has technically solely authored only one book. It was adapted from her "What I Know For Sure" column in O, The Oprah Magazine. The idea for the column turned book arose when film critic Gene Siskel asked her, "What do you know for sure?" Winfrey quickly adopted this question as her phrase for taking stock of life. The book is packed with insight and revelation about joy, resilience, connection, gratitude, and other introspective themed emotions all in convenient essay form. In October of 2014, What I Know For Sure took the top spot on the New York Times Best Sellers list and never sank lower than number 3 for six months. Oprah also has also co-authored books with Bob Greene, her trainer extraordinaire and several cookbooks.
Charities and Foundations
The National Child Protection Act was passed in 1993. It became informally known as the "Oprah Bill" because of her involvement in getting this important legislation on record. The purpose of the NCPA was to establish a nationwide data base of "all indictments, and convictions on child abuse and sex offense charges, violent crimes, arson and felony drug charges." It required states to index criminals and required organizations that serve youth, the elderly, and individuals with disabilities to request a nationwide criminal history background check on prospective employees and volunteers. Oprah initiated the act, issuing an urgent call to her viewers to support it. Though you would have thought something like this would have existed before 1993, unfortunately, it did not. Oprah's "call-to-arms" to get the NCPA legitimized became another calling for her to help protect those that could not protect themselves. Before signing the Bill, President Bill Clinton stated, "This data base can be used by any child care provider in America to conduct a background check to determine if a job applicant can be trusted with our children."
Oprah Winfrey is well known for being a philanthropist. She often donates much of her own money to many charities and foundations, but aside from giving money to outside organizations, she also has her own philanthropic endeavors that she runs and financially contributes to. The Angel Network is focused on getting many people involved in its cause. The Network collects millions of dollars in donations and provides grants that concentrate on Winfrey's charitable initiatives. The Oprah Winfrey Foundation is run by Oprah Winfrey herself and it provides grants to not-for-profit organizations, which is funded by Winfrey's own money. The Oprah Winfrey Operating Foundation is focused solely on gathering funds for the operation of the Leadership Academy for Girls. It is reported that in total, Winfrey supports 23 charities and foundations, including her own. Oprah hopes to lead by example and often emphasizes that donating time is just as valuable as donating money.
Honors and Awards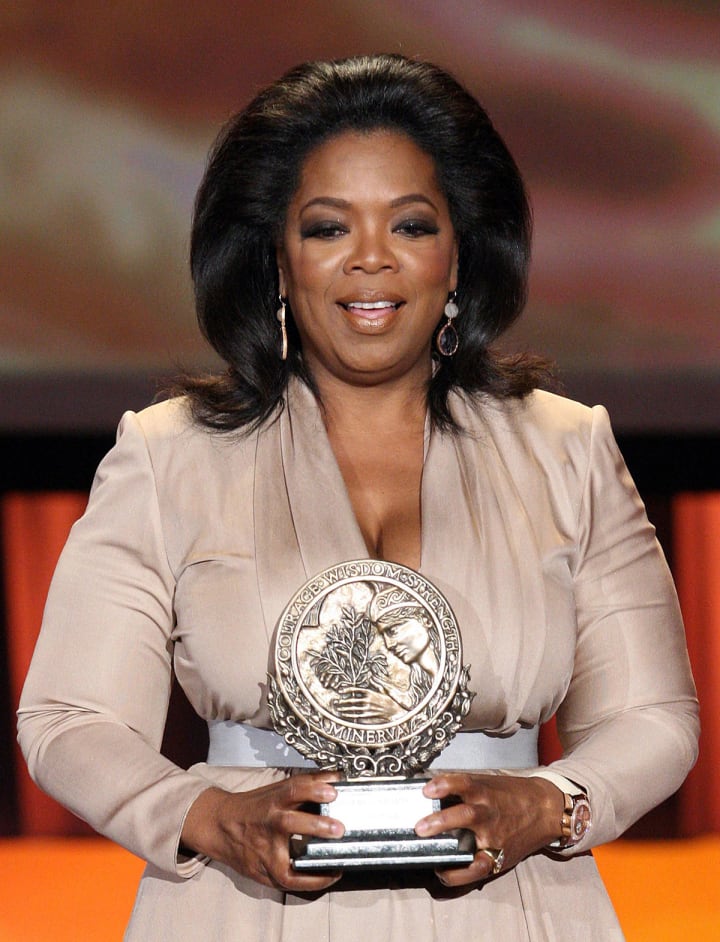 Many accolades have been presented to Oprah Winfrey. This isn't surprising considering how much she is involved with. There are Emmy Awards, NAACP Image Awards and People's Choice Awards proudly displayed on her mantel or somewhere in one of her many, many homes. She has even been nominated for an Academy Award for Best Supporting Actress and a Golden Globe Award in the same category for her 1986 role in The Color Purple. Another Academy Award nomination came in 2015, when the film Selma was nominated for Best Picture. Inducted into The NAACP Hall of Fame in 2005, she received an honorary doctorate from Harvard University in Massachusetts for a law degree in 2013. That same year, she received the Presidential Medal of Freedom. Though she has received numerous lifetime achievement awards, the list of public recognition is ongoing as her work continues.
Business Ventures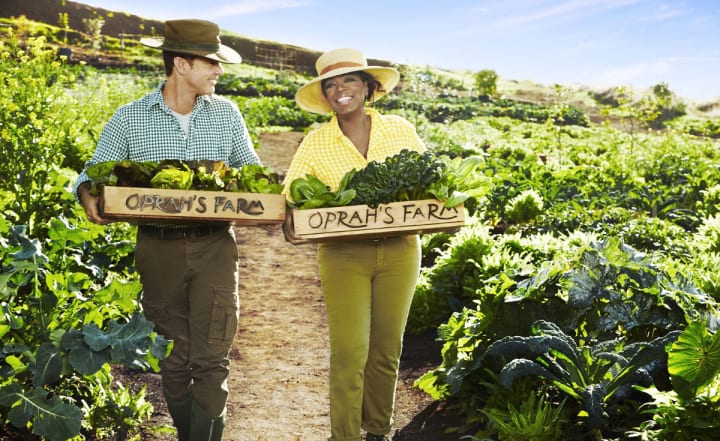 What does the woman who has everything need? Apparently, she needs a farm. Oprah owns approximately 780 acres on the Hawaii island of Maui. All produce grown on this land is donated locally. Right now it is only distributed on the island of Maui, but future plans include expanding distribution throughout the Hawaiian islands. Oprah says she loves the farm because she grew up growing things on her grandmother's one-acre farm in Mississippi, so owning her own farm in Maui makes her feel like she's come full circle. The similarities of the two farms are few and farm between. She explains that she began the farm because "It felt like we were not using the land to its ultimate potential and purpose and giving back to the people of the land, so right now, we're growing all these vegetables." Her health guru, Bob Greene, had pointed out that "90 percent of the food on the island is flown or shipped in from outside, which makes it very expensive to buy-not to mention the carbon footprint involved in getting it here. We realized that if we could grow delicious food ourselves, we could share it." A company called Bio-Logical Capitol was hired to build the farm, using a technique known as "regenerative agriculture" to build up the soil and save water. The farm is another example of Oprah's desire to give to others, while teaching a lesson about giving back. She donates her wares to restaurants and food-based charities.
I Am Woman, Hear Me Roar
"It doesn't matter who you are, where you come from. The ability to triumph begins with you. Always." Words of wisdom from the the quintessential goddess of all things. Oprah is an army unto herself. She was motivated and determined to pull herself up from a bad situation and make herself the best she could be. Her career was not handed to her, she didn't ride on the coattails of a man. A survivor of sexual abuse and the loss of an infant, Oprah did not wallow in self pity. She became educated and invaluable wherever she worked. After winning the Miss Black Tennessee beauty pageant when she was just seventeen years old, Oprah was offered an on air job at WVOL, a radio station that served the African-American community in Nashville.
Winning a full scholarship to Tennessee State University, she majored in Speech Communications and Performing Arts. That was the beginning of the force of nature know as Oprah Winfrey. Never married and never having children she changed the face of "having it all." Perhaps it was without these stereotypical appendages that she was able to amass her fame and fortune, perhaps it is just because she is as amazing as she appears to be. With foibles like the rest of us, she has struggled with weight, which has made her even more human. Oprah has paved the way for both women and African-Americans. She has taught us the meaning of an "A-ha moment" and encourages each and every one of her loyal followers to follow their bliss and be the best they can be.
Founded in 2007, the Oprah Winfrey Leadership Academy for Girls is a girls-only boarding school south of Johannesburg, South Africa. Inspired by a trip to South Africa, Winfrey founded the academy to provide educational and leadership opportunities for academically gifted girls coming from impoverished backgrounds. Every student in the first graduating class of 72 students earned full college scholarships. The school has continued to maintain a 100 percent graduation rate, with a large percentage of these girls going on to college, many of them in the United States. The school continues to grow and expand with Oprah's dedicated support and financial backing. Oprah has been known to refer to the students as her "daughters."
Net Worth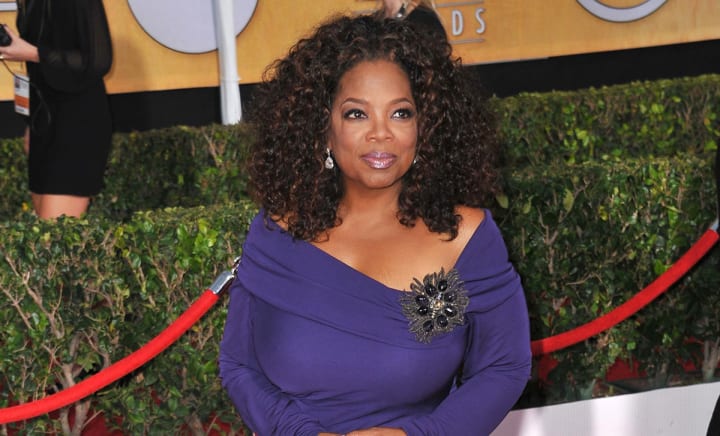 Winfrey's work as an actress, director, producer, entrepreneur, TV personality, and philanthropist has landed her with an estimated net worth of $3.2 billion. This would be an impressive accomplishment for anyone, but becomes even more impressive when you realize that Oprah was born into extreme poverty. This self made billionaire is the second richest African-American. In rankings from Forbes, she comes in on the Forbes 400 at number 211 on the list of the wealthiest people. On Forbes' list of America's Self Made Women, she comes in at number five. When she was just thirty-four-years-old, Oprah was already worth over 340 million dollars.
About the Creator
Self-proclaimed writer, masters in social work. Has driven 3 sons to 22 baseball stadiums. Hopes, because of this, they will never put her in a nursing home.
Reader insights
Be the first to share your insights about this piece.
Add your insights