My 5 Chronic Illness Rules
These are the 5 things that have helped me in battling my chronic illness.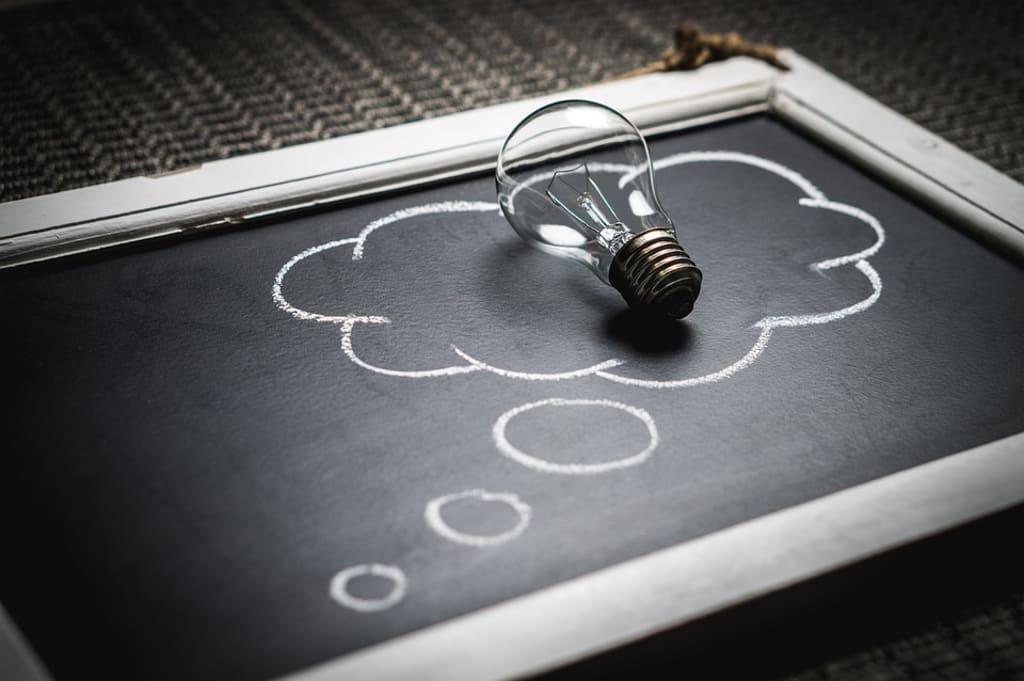 Image via Pixabay
It can be difficult living with a chronic illness. Keeping on top of your physical and mental state can be difficult.
Over the past few years, I have been trying to figure out a way that I can start to feel normal again. I must admit that I have still not found the perfect balance, but I have come a long way and can do so much more stuff than I could before. Living with POTs and fibromyalgia has been a life changer, but there are five things that have helped me get to where I am, and I'm here to share them.
1. Understanding Your Condition
There isn't much to this step. Learning and understanding your condition is simple. Knowing what it is and how it can affect you is key because you can't expect anybody else to know if you don't know it yourself.
Some conditions can worsen through the foods you eat, the amount of exercise you do, and countless other factors. Learning what you can do to prevent things is extremely important, but you have to remember that what helps others may not help you. Everything is personal to the way your body works.
Do some research! Look up your condition online and see what you can do. You could even consult with your doctor to explain to you what it is. They could give you websites, pamphlets, or books to read that can help you learn more.
There isn't much else to this one. It's just learning what is going on in your body and how it can affect you in different ways throughout your life.
2. Stress Management
Stress is an important thing to keep on top of. Being stressed can cause migraines, fatigue, and irritability to a regular person, but it can make some peoples symptoms worse too. The key is to take control before it gets out of hand.
Relaxing is a great way to relieve stress. Taking time for yourself by watching TV, taking a bath, reading a book or anything else that you enjoy, can be stress relieving.
Taking your time in a busy life can seem like it's impossible. But setting a routine and planning ahead will help a lot. If there is anything you can prepare the night before, such as setting out your clothes, meals or a to-do list, then it will reduce stress the next day. Giving yourself time in the morning or even an extra ten minutes in your bed can help your body relax a lot more.
Breathing exercises can also help you de-stress. There are loads of different videos or articles online that can take you; step by step through the best way for you.
Last but not least, removing toxic relationships will help your mental health and stress levels. Whether it's a relationship with a partner or friend, it's important that these relationships are healthy. It may be one of the more difficult things to do, but relationships impact your health and keeping toxic ones in your life will not benefit you.
3. Adapting
Adapting is one of the easiest things to do if you can put yourself in the right mindset. Learning new ways to do things can be extremely useful for your condition.
For example, if you struggle to stand for too long because of pain or fatigue, then getting a stool for your shower and/or kitchen can be really helpful. The heat can affect some chronic illnesses, so standing in the shower too long can make you feel tired and dizzy. Having a stool will help you have a shower without worry of an accident, or even help you have a shower altogether. In the kitchen it can be helpful as you won't have to stand over a boiling pot or while you are chopping up some veg. There are specialist chairs/stools online that you can buy.
Another few examples could be a wheelchair/walking stick for days when walking feels a bit too much, or even something small like an eye mask for when light sensitivity is an issue with migraines.
These changes can be big, small, or anywhere in the middle, but they will all help in the long run. Learning new ways to do things is the best way to help yourself to cope with your illness. Start off small and work your way up because there's no harm in learning new ways to make things more manageable.
4. Diet
Diet is a major part of keeping healthy whether you have a chronic illness or not, but it can affect you more if you live with an illness. It's a known fact that junk food and drinks can make you feel tired and rubbish, but if you are already suffering from fatigue then it can make it way worse.
Kicking out processed foods can be difficult if you're used to it, but replacing them with whole foods will make a load of difference. Keep processed foods down to a treat every once in a while but try not to eat them on a regular basis. You should try to replace foods such as white bread, white pasta, and sugary cereals with wholegrain bread, brown rice, and quinoa.
Snacking is another thing that can be difficult. Some medications may give you an increased appetite so finding a healthy way to snack is key. Instead of picking up a bag of sweets or crisps, try something like fruit, nuts, or veg sticks. It can sound boring and dull at first but there are loads of ways that you can eat healthily and have enjoyable, tastier foods! By looking at recipes online and trying new foods that you haven't had before, it can help you find a healthy snack that you enjoy.
Once you find a healthy way to eat and you are learning all these new foods, that's when you should start to look into trigger foods. If symptoms are better already then that's great, but sometimes your trigger foods can be something you wouldn't have expected. Its all about just trying new things and learning a new lifestyle.
5. Self-Care
This basically brings all of the above to a whole. There are so many ways to take care of yourself such as stress management, diet, mental health, and also physical health.
Little things such as spending quality time with friends and family is also a form of self-care. It builds relationships around you and that will help make you have a great support base behind you. Take your time to go out for a meal with them or even have a quiet night in with a movie. It will benefit you greatly.
Another little thing you can do is to reward yourself. This will motivate you to better yourself and take care of yourself in the long run. It doesn't need to be big rewards, just start off small and at each big thing you overcome, reward yourself with something a little bigger.
Do what makes you happy and don't let anything hold you back. If you need a break then that's fine. Take care of yourself and everything else will fall into place in your journey to overcome your chronic illness.