Motivation
My Journey to a Healthier Me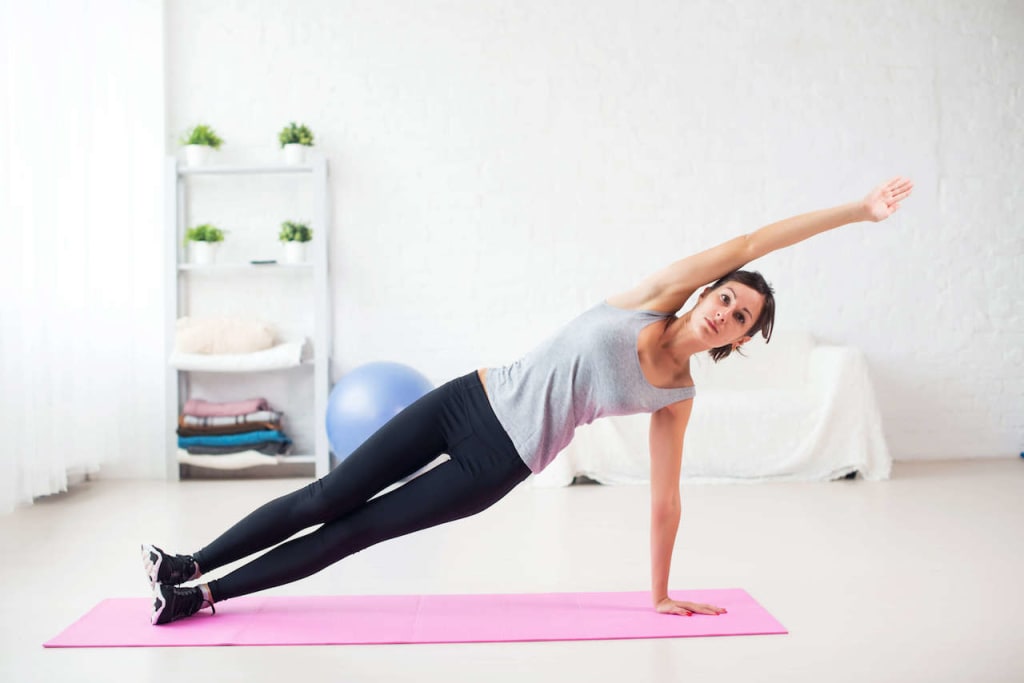 Do you ever feel that lack of motivation to start exercising? Snap. January is perhaps the hardest time of the year to start a new exercise regime and become healthier (especially after the ever indulgent Christmas period).
Exercising doesn't have to be about hitting the gym every day of the week, it can be done just as well in the comfort of your own home. With no equipment required (only the motivation and encouragement you possess) getting healthier and fitter has never been easier! It also doesn't have to become a chore, where you lack enthusiasm of doing the same old, just so you can lose a few pounds.
I have recently started a fitness journey of my own. I'm no fitness expert but I know what works for me and I know what I can and can't do. I push myself to do even better each day and to hit new targets. Planning out what I am going to do each day makes it easier to fit things around my lifestyle. Everyone will have their own method of doing things, but finding what works for you is best solution!
I started my journey into fitness by reading up on different workouts and how they can help with weight loss/toning in certain areas of the body. Although some may argue that this isn't the best approach, I found it extremely useful as I was able to focus on doing workouts that I know would benefit me the most and the target the areas I want to.
My motivation behind wanting to become fitter is a gorgeous red dress that I purchased about 6 months ago, but it was unfortunately too small. I didn't want to take it back because I'd fallen in love with the dress, so I thought to myself I'll keep it and maybe one day it will fit. This is when it was just thrown to the back of my wardrobe and not seen again until I decided to change. I found the dress whilst clearing out some old clothes, and tried it on, eagerly hoping it would fit. Alas, it didn't fit. I took it upon myself to set myself the goal of being able to comfortably fit into the dress. I didn't and still don't have a target date in mind, I am just going at my own pace for what I feel comfortable with.
It has now been 3 weeks since I started my new journey and I couldn't feel better! I'm eating a lot better, drinking more water, my skin is starting to clear up and I'm getting a regular amount of sleep each night. At first I wanted to give up because I couldn't see anything changing — but it doesn't show overnight; it takes time and commitment from you to make it work.
I have also started to do yoga in the evenings to help me feel relaxed for the next day ahead. I also find this helps with getting to sleep quicker. Again, this is new to me as I have never tried yoga before, but I am thoroughly enjoying it and I am hoping it will help with my flexibility.
So, I guess what I'm trying to say is that exercising should be fun and made to suit you. You shouldn't have to worry about what other people are doing and if what you are doing is right, because it simply doesn't matter, as long as it is making you happy and making a difference. I for one will be continuing the way I am, and hopefully begin to see some results soon! I will fit into my dress!