Longevity and Good Health Can Go Together – Here's How!
Follow the example set by this married couple and live a long, happy, loving, and healthy life.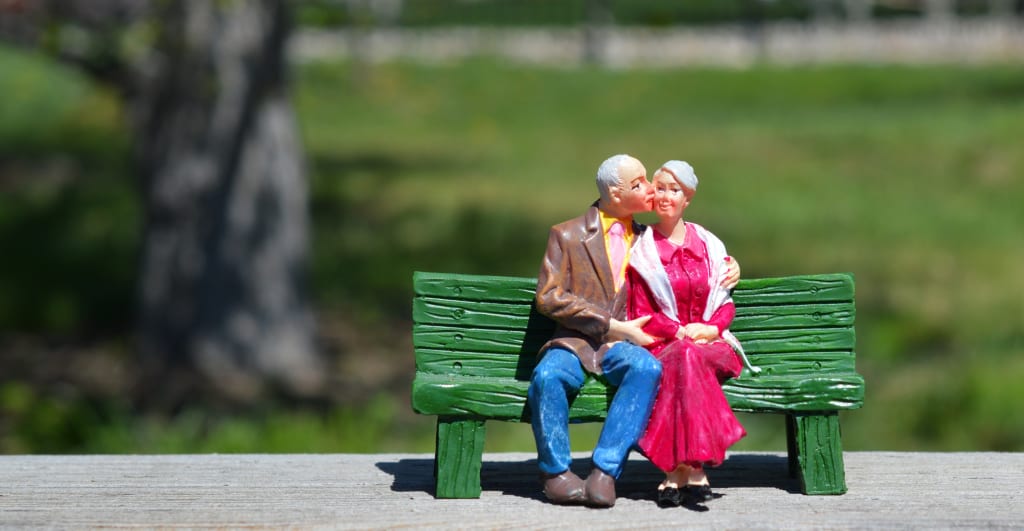 I just received a phone call from my father saying that he and his wife have just returned home from their latest excursion – a week's holiday in the north of our state where it's a little warmer than the winter they've been experiencing in their hometown. What's rather unique about this story is that both my father and stepmother are 96 years of age! My father drove the 6-plus hours to their destination, and each day they were there they swam early each morning and played nine holes of golf before lunch. Admittedly, my stepmother drove the golf buggy while my Dad played golf, but my point is that this couple have just spent a glorious week's holiday playing in the sun, without requiring any assistance whatsoever.
Staying Active
At home, my father swims every morning of the year, regardless how cold it might be, and every day after breakfast he and my stepmother go shopping together for the bits and pieces they need for the day, then relax with a cappuccino in their local coffee shop before heading home. During the day, they go for many short walks, and if the weather is not favourable my father will jump onto his exercise bike to ensure he stays fit. They live in their own home without requiring any assistance whatsoever.
Hard Work Never Hurt Anyone!
Both my father and his wife come from a farming background, and I believe this is just one of the reasons for their longevity. They have both worked very hard during their lives, physically and mentally, and their diet consisted mainly of the meat and produce grown on their own farms. On our farm, we always had a vegetable garden for fresh vegetables and an orchard providing in-season fruit, my mother raised chickens for their eggs and meat, our dairy cows produced milk for all our dairy products, plus the meat my father prepared was from our own chickens, sheep, cattle, and pigs. The food was always wonderful and fresh, and we certainly didn't count carbs or calories.
There's Nothing He Can't Do
Today, at 96, my father has no hearing problems, still has all his own teeth, and only wears glasses for reading. He's still a very well-built, proud man who has no problem at all taking care of his home and garden, still mows his own lawn, and has even been caught on the roof of his home fixing a broken tile!
Staying Active and Eating Healthy
Good genes are obviously part-and-parcel of living a long, productive life, but it's a lot more than that. My dad and his wife stay physically active throughout most of the day, and their diet consists of small serves of healthy foods. In addition, they both enjoy the company of younger people, which helps to keep them young at heart.
Technology? Not a Problem!
Technology has never been a problem for them, except for computers which my father refused to learn. However, all other electronics are simply a challenge for Dad and he has full control over his TV remote, vehicle electronics, smartphone, etc. And that's another part of their secret! I believe a large part of living a long and healthy life is continuing to interact with the human race, whilst always ensuring that you don't let the problems of the world get you down. Both these wonderful people have outlived their siblings and all their dearest friends which, at times, has been absolutely devastating, but they don't dwell on sadness, preferring to get over their grief as quickly as possible and carry on with their lives.
It's All about Love
And love plays a big part in this story. My father married his second wife after my mother passed away more than 20 years ago, and this new romance has been a match made in heaven. Dad and my stepmother are 100% devoted to each other, and the only sadness in their lives is the thought that one day one of them will be left alone. This creates unbearable pain for them both, but then they cheer up and move on to enjoy the rest of their day. They are painfully aware that there's not a lot of time left for them to be together, and they make sure they enjoy each and every day to the fullest. Perhaps love really does make the world go around!
My Dad and his wife have set an amazing example for both sets of families and their enormous circle of friends, so-much-so that I'm not sure any of us will be able to follow in their footsteps – but we're certainly going to try!
lifestyle
I'm a happily married Mum to four adult children and Nana to six grandchildren. I love writing, reading, movies, dining out, and spending quality time with my family.
Receive stories by Mari-Louise Speirs in

your feed